Equipment for expresso methods
Published : 02/22/2019 15:34:01
Categories : How do you choose your equipment?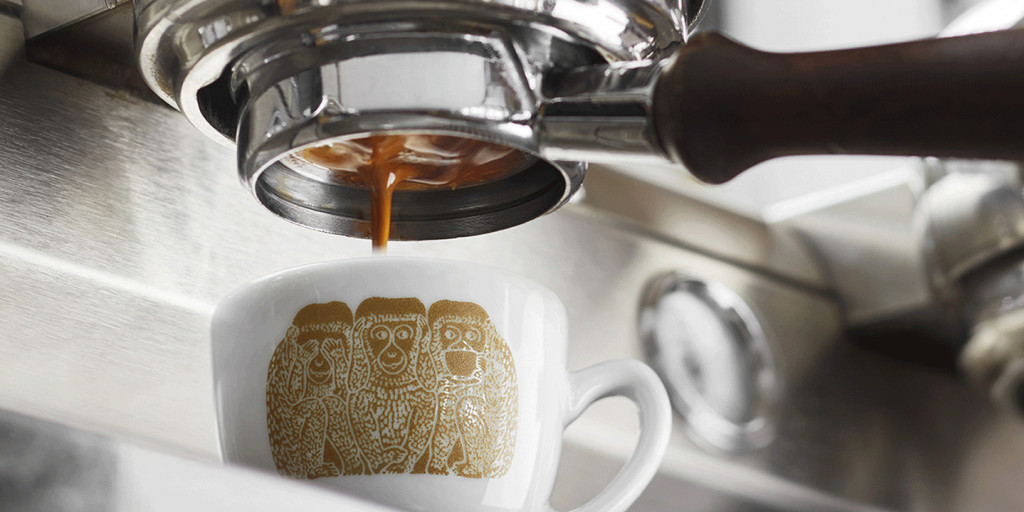 Italian or Moka pot coffee maker
Patented by Alfonso Bialetti under the designation Moka Express in 1933, this coffee maker is still manufactured by Bialetti in its original form and has been adopted worldwide. It could be considered as a small espresso coffee maker with no pump that you place on a source of heat. The coffee is extracted by steam under pressure.
This method is frequently compared with espresso and it was this that Mussolini publicized for the attention of Italians –an espresso maker in every home – but apart from its concentration in the cup it is not comparable to the extent that to all intents and purposes settings cannot be adjusted.
Above all, this involves a latent defect because the very principle is faulty: to enable the water to rise through the filter for extraction, it has to reach 100 °C. The coffee is therefore burnt and bitterness is the dominant taste. The most nuanced aromas are eliminated.
Profile: A concentrated, powerful coffee with body, no acidity and relatively bitter depending on the coffee being used
Espresso machines
With this method, the quality obtained is closely linked to the equipment. A good machine must ensure thermal stability using an electronic module (PID) or a thermosiphon system, must be fitted with an extraction unit and a quality filter holder together with efficient and reliable components capable of wearing well over time. Machines of this type are laborious to use and are classed as semi-professional.
Much better to consult a specialist who is familiar with coffee and equipment, try out the machines to compare the quality of extraction and be reassured about the After Sales service.
The other component, just as important as the machine, is the coffee grinder that must be micrometrically precise in order to produce precision ground coffee. All that is expensive, difficult to be well equipped for under €1k but it should be understood that to spend half that price or less on a cheap domestic device is a waste of time if you wish to obtain a really good espresso.
Profile: Creamy, dense, pastry-like. But depending on the coffees, the machine settings, the ground beans and recipes, the cup can vary immensely with a body more or less light, acidity more or less accentuated, variable smoothnesses and perfect balances ...
Automatic machines
The other option for espresso lovers is to invest in a Jura® or Delonghi®-type automatic machine. These machines have the advantage of greatly simplifying a cup since you just have to press a button to activate the crusher then the automatic extraction system.
Makers have made great progress over the last years and the resulting cup, even if it is systematically inferior to one produced by a semi-professional manual machine, can give satisfying results.
Give preference to machines with controls for temperature, grinding and quantities of coffee. This is certainly the right option for those who have neither the time nor the inclination to learn the sometimes complicated lesson of manual espresso making or for an increasing number of those who are tired of capsules.