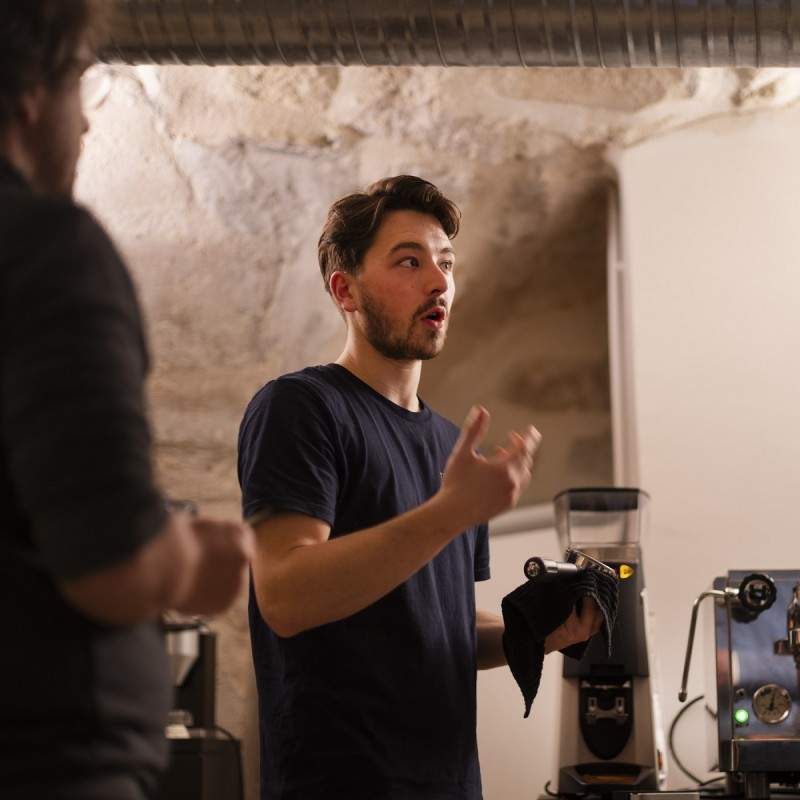 copy of Expresso, going to the perfect cup at house - Workshop n°4
Knowing to create the best possible recipe for everyday (3h / 6 ppl max.)
Program
Objective: Understand the essential parameters for making a perfect espresso.
"The Basics of Coffeeology"
Brief history of coffee
Coffee & Sustainability
What is specialty coffee? Requirements and specifics.
"Espresso"
Step-by-step demonstration & explanation of how to build a recipe.
The essential parameters and the levers of action.
"Workshop"
Practice
At the end of the training, take advantage of -10% reduction in store throughout the day on equipment and coffee!
Workshop "Discovering soft methods"
3 hours to better understand the complex dynamics of extractions to adapt your approach according to the coffee bean and thus increase its quality of tamping. Workshop carried out with Pierre de Chanterac, double champion of France "Brewers cup" 2019 and 2021, head Barista and Quality Manager at Terres de Café.
Where?
At our shop at 36 rue des Blancs Manteaux 75004 Paris
Metro: Rambuteau, Town hall
How? 
For gifts, you will receive a file to print, the date of the workshop will be defined according to availability.
---
TERRES DE CAFE
Created in 2009 by Christophe Servell, Terres de Café offers the widest range of specialty coffees in Europe with more than 30 exclusive coffees, in bean form or ground, pure origin or blended, according to 4 permanent ranges.