With the opening of a first store in Paris in 2009, Terres de Café is a pioneer in the field of "speciality coffees" in France.
Christophe Servell, founder of the brand, has been travelling around producing countries for years in search of the best coffees in the world. Over time, this third generation coffee roaster has forged solid links, both professional and personal, with the producers of the best quality, multi-award-winning coffees. He thus ensures the exclusive sourcing of the best vintages for Terres de Café.
By offering a "French-style" interpretation of what coffee should be, built on the overarching principles of gastronomy, richness and knowledge of the terroirs, respect for the product, detailed expertise, the freshness and flavour of the raw materials, since its creation Terres de Café has thus contributed to the emergence of a new coffee sector; one that demonstrates respect for the producers, for nature and for the consumers.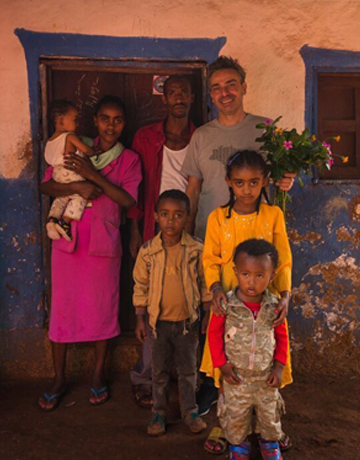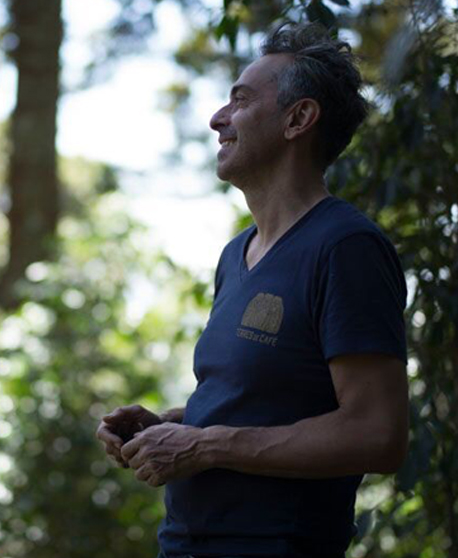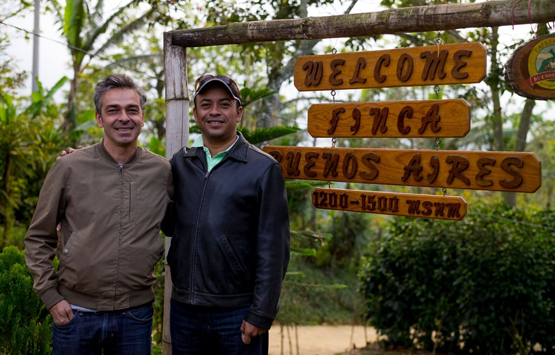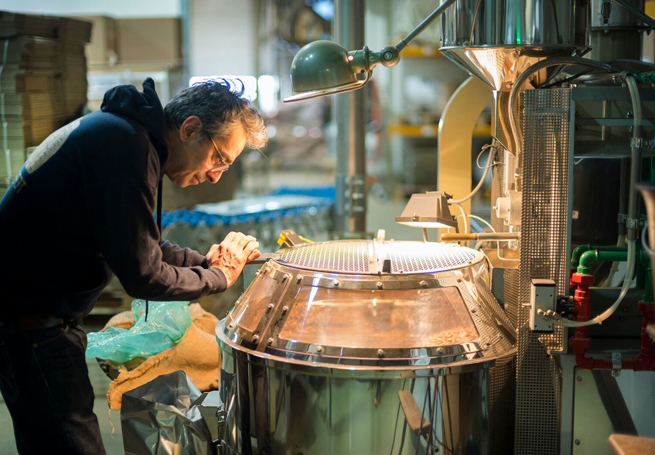 The first roaster
of speciality coffee
in France
first roaster of specialty coffee in France
For a number of years the French have been discovering that coffee is no longer defined simply in terms of "full-bodied" or "light", but rather combines a multitude of rich and varied criteria, ranging from the producing country and the careful selection of agricultural farms, to a botanical variety, a fermentation procedure or a specific type of roasting. But also the fact that coffee can deliver infinitely rich notes, such as pineapple, strawberry, cinnamon, raspberry or even almond and lemon. In total, ther are around 700 aromatic molecules that make up the aromatic pallet of a coffee! The "little black drink" should thus be tasted in the same way as a gourmet product, much like an 'entrement' prepared by a pastry chef or a great wine. At the same time, Jérémie Trigano injected capital into the company in 2015 and participates actively in its development.
In 2017 Terres de Café was recognised as the first speciality coffee roaster in France, guided by continuing passion and exacting requirements.
Meilleur Torréfacteur de France
Leader du café de spécialité
Torréfaction 100% française
Produits BIO
Traçabilité des parcelles
Capsules recyclables
People are talking more and more about speciality coffees, but what exactly are they?
As their name indicates, these coffees possess specific characteristics:
Soin
apporté dans le choix
du terroir
Rigueur
dans la sélection des variétés
botaniques utilisées
Contrôle
des méthodes de culture
et de récolte
Respect
du processus de fermentation,
de séchage et de tri 
Coffees referred to as "Grands Crus" (or Great Vintages) are the product of all of these factors. On a rating scale from 50 to 100, approved by all of the professionals within the sector*, only coffees with a rating of at least 80 are speciality coffees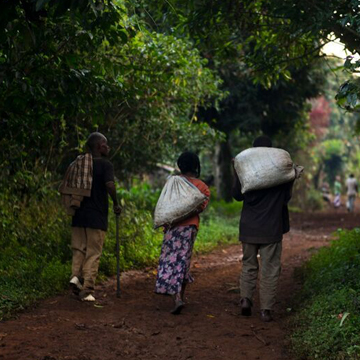 Terres de Café works in collaboration with a wide network of prestigious farms and cooperatives located in Latin America and in Africa, promoting sustainable agriculture: the company works hand in hand with its producers, developing programmes for the optimisation of quality coffees. Terres de Café thus safeguards its supply, both in terms of quantity and quality.
Roasting the coffee represents the second transformation of the product, as it is during the roasting in particular that the roaster unveils the aromas contained within the grains.
Terres de Café uses computer-assisted roasting equipment to achieve an accurate and consistent roast. Roasting software programs then enable the real-time monitoring of what is taking place within the bean throughout the entire roasting process, thus granting control of the entire process. For each coffee, several curves are tested. After tasting, the best curve is retained and can then be replicated. Some coffees are even double-roasted depending on their intended future use: espresso or gentle methods (filtre, piston aeropress...)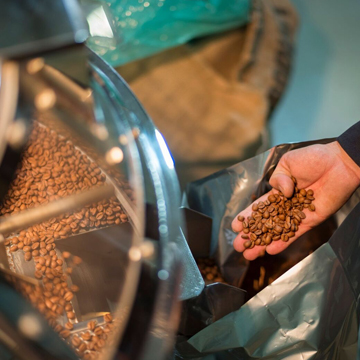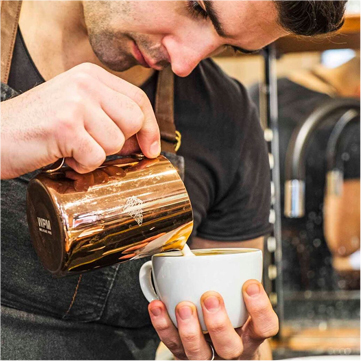 Terres de Café collaborates with an integrated training school with a view to teaching baristas, restaurant customers and individuals the art of preparing a good coffee. Each barista receives comprehensive teaching on the whole of the Speciality Coffee sector, allowing them to respond accurately to any question asked and to pass on their expertise to amateurs.
A good coffee, good equipment, a good, suitable grind, the right weight in coffee per cup and the right quantity of water at the correct temperature are all required in order to prepare a quality coffee.
Christophe Servell
Restaurants, hotels, delicatessens or companies that trust us