Pierre de Chantérac world champion !
Published : 06/27/2023 10:24:07
Categories : News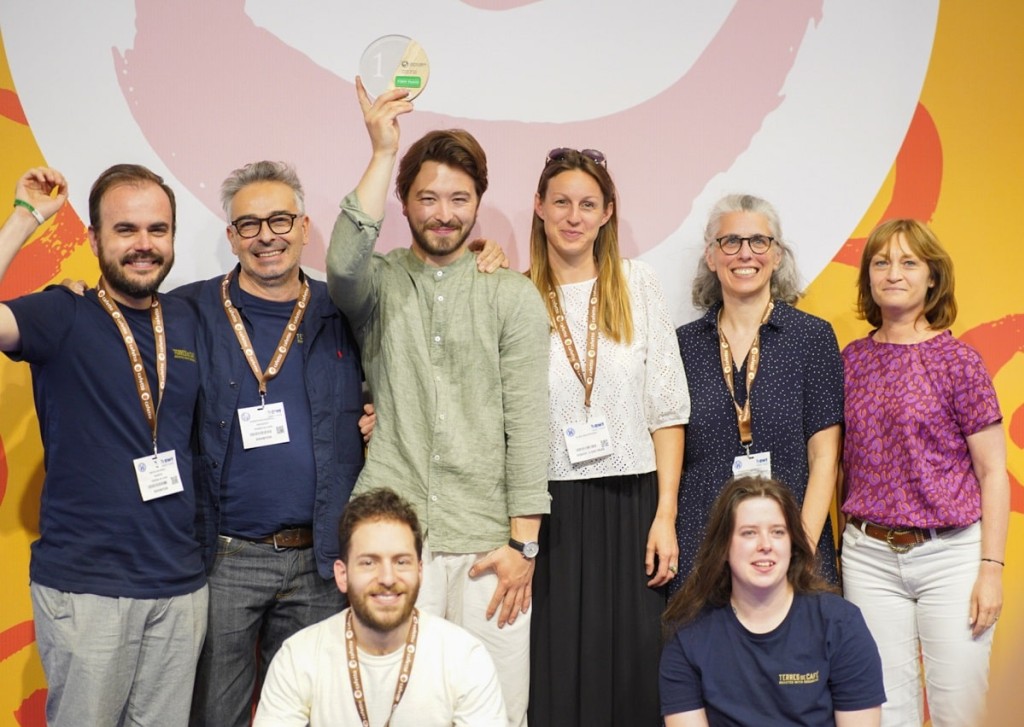 World champion!
Pierre de Chantérac is the Ibrik World Champion and with him the whole Terres de Café team. 
Pierre is the main instigator behind this victory, one of the most prestigious of all speciality coffee competitions.  
And this sublime victory, the dream of every barista, is also the reward for a marvellous group spirit that generates emulation and exceptional energy in the company, all behind Pierre. He has succeeded in projecting our shared values of respect for products, producers, terroir and consumers onto the international stage.
Thank you very much, my dearest Pierre. 
The IBRIK method, better known in France as Turkish coffee, does not necessarily have a good reputation, yet it is the oldest way of extracting coffee. Used from the very beginning of coffee drinking as we know it by the Ethiopians and Yemenis, the Arabs then exported it throughout the Arab-Muslim world. 
This is the only method that produces a cup with a dense, powerful, complex and fine body, and it is also the most difficult to achieve. Successfully achieved, it is the perfect link between an espresso and a filter coffee, and offers a unique taste experience for the coffee lover. 
Each competitor had to extract the coffee of their choice, and then compose a signature drink. It's a complicated challenge involving the entire coffee chain: sourcing, roasting, extracting, composing and producing a signature drink. It's this complexity that makes it one of the most difficult and respected events on the circuit. 
Well done Pierre, well done Terres de Café, and the adventure continues!
Christophe Servell. 
Join us at our IBRIK BAR at 36 rue des blancs manteaux for a world champion coffee.
You might also like