Heirloom Project - Wallaga Ethiopia
Published : 04/09/2019 18:41:09
Categories :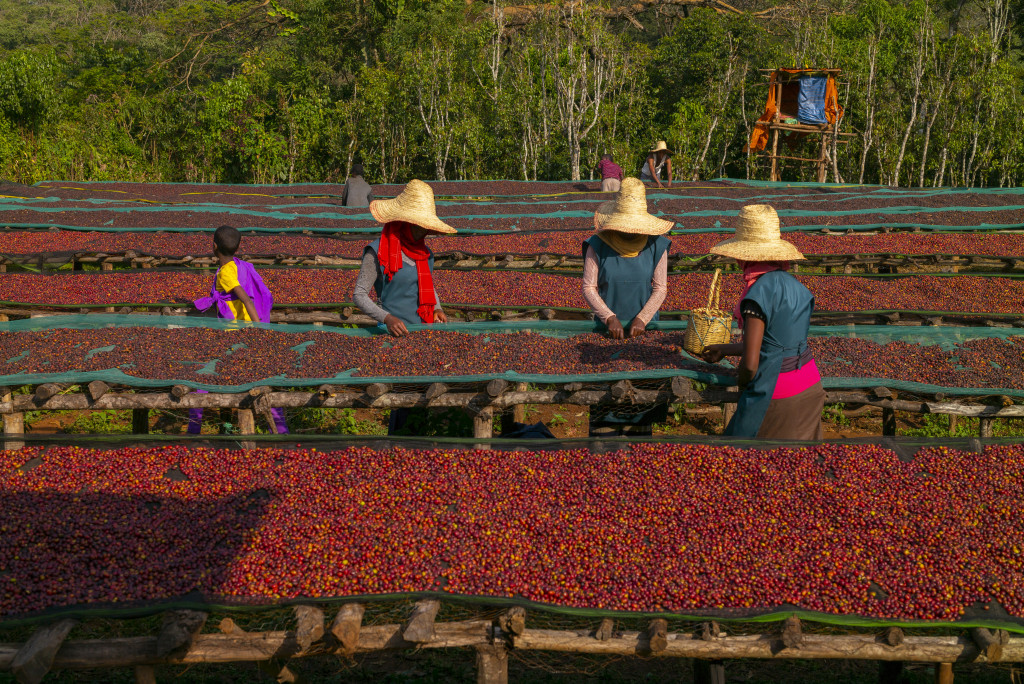 Heirloom - also referred to as Heritage in English - is the name given to the varieties originally native to Ethiopia, occurring in the primary tropical rainforests. There are 150 officially listed varieties, but there exist thousands. The most well-known are the Typica and the Gesha. It was one of these heirloom varieties that mutated on the island of Bourbon in the 17th century, producing the first hybrid variety to originate from Ethiopia, Bourbon.
This variety was to be exported all around the world, in particularly within Latin America, and would serve as the basis for all other hybrids known today. Each Ethiopian region has its own types of heirloom, and this is why Ethiopia is the one and only coffee-growing terroir. Historically, planters went to search for the most robust stems in the forest, with a view to planting them in parcels.
Often several varieties grow alongside one another on the same parcel, creating additional complexity in the cup. Since its creation, Terres de Café has been maintaining relationships with several farms or cooperatives, win the hope of revealing the richness and diversity of the Ethiopian terroir to our customers. All of the coffees are purchased at a fixed price that is between 25 and 75% higher than the market price, always with a view to encouraging quality, preserving the coffee crops in the regions and establishing loyalty amongst "our" producers.
The producers are trained to improve their drying techniques and to discover new ones. All of our Ethiopian coffees are certified organic and are grown using agroforestry or permaculture. More information, video and photos at: terresdecafe.com/heirloomproject
Coffees available 2018 - 2019
80+ Wallaga Deep Forest - 200 bags Organic forest coffee. Heirloom Waba Forest.
Anfilloo High Forest, washed, 100 bags Organic forest coffee. Heirloom Waba Forest + Sende 85+
Yeti nature 120 bags Organic forest coffee. Heirloom Waba Forest. Washed
Dulli 100 bags Organic forest coffee. Heirloom Sende
Yeti Yanqii 30 bags Organic forest coffee. Heirloom Waba Forest.
88+ Guji Highland Nature 40 bags Organic forest coffee. Heirloom Ilubabor + local forest
Yrgacheffe Mountain Dried Nature 30 bags Orchard coffee.
Heirloom Koti Jimma Kalid Shifa Farm Honey Process – 5 bags (available June 2019) Orchard coffee. Heirloom Choche Forest
You might also like
Related Posts