Bourbon project - Colombia Huila
Published : 04/29/2019 14:00:30
Categories :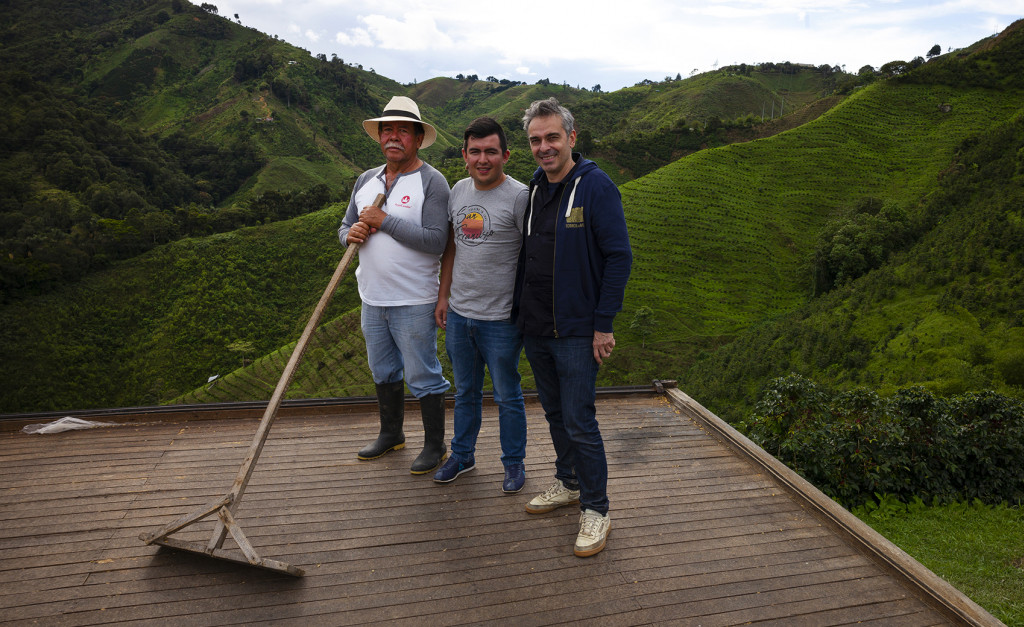 The first coffee plants that arrived in Columbia in the 19th Century were Bourbons. They were grown up until the 1960s, before the National Coffee Federation suggested new hybrid varieties that were more productive and more resistant to diseases, but did not necessarily offer improved quality in the cup.
By the turn of the century, Bourbon growing had become anecdotal in nature in the 2nd largest Arabica-producing country in the world.
The Bourbon Project aims to combine a significant batch of Bourbons grown by several small-scale producers from within the same region, to reward quality and to encourage the cultivation of noble varieties with a view to obtaining a great vintage with every harvest; one that is in line with our requirements and those of our customers. Talk of the Bourbon Project spread like wildfire within the Huila Department, and dozens of farmers came to the Calzedonia cooperative to bring us their few bags of Bourbon, packaged in parchment.
After tasting, we selected 13 small farms and different Bourbon varieties to increase the complexity of the cup.
The coffees have been purchased at a fixed price, at almost twice the market price, with enables the farmer to make a substantial profit. This margin will allow them to invest in their work tools, so as to increase quality and consistency, and to purchase neighbouring lands with a view to increasing their volumes, in a country in which 95% of the farms span less than 5 hectares, and 50% less than 1.
The 2019 "vintage" offers a complex and pure cup, with floral notes and notes of tea and sweet citrus. A silky body backed up by a wonderful mineral tension.