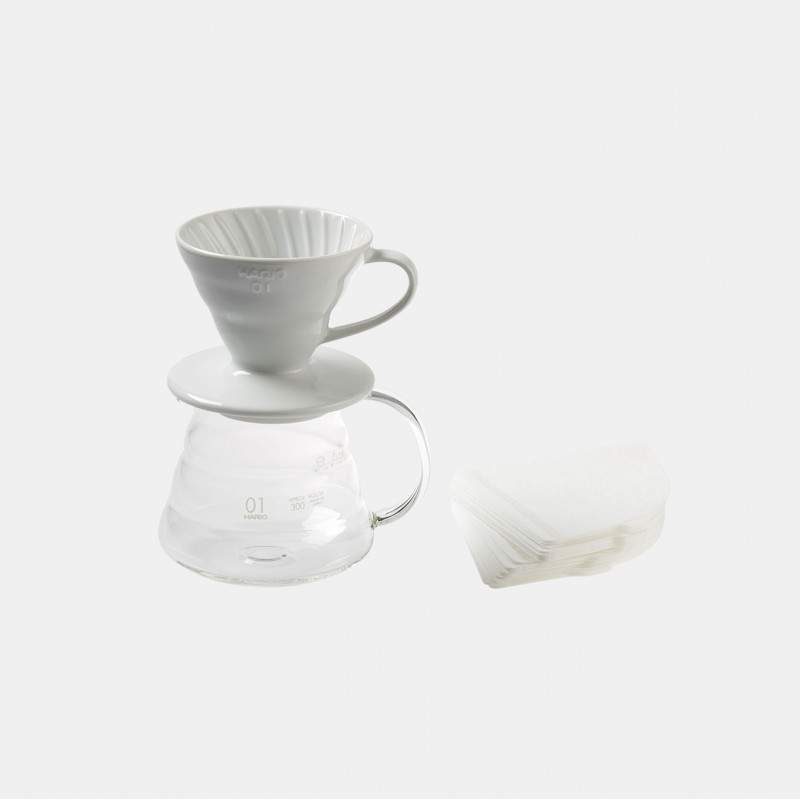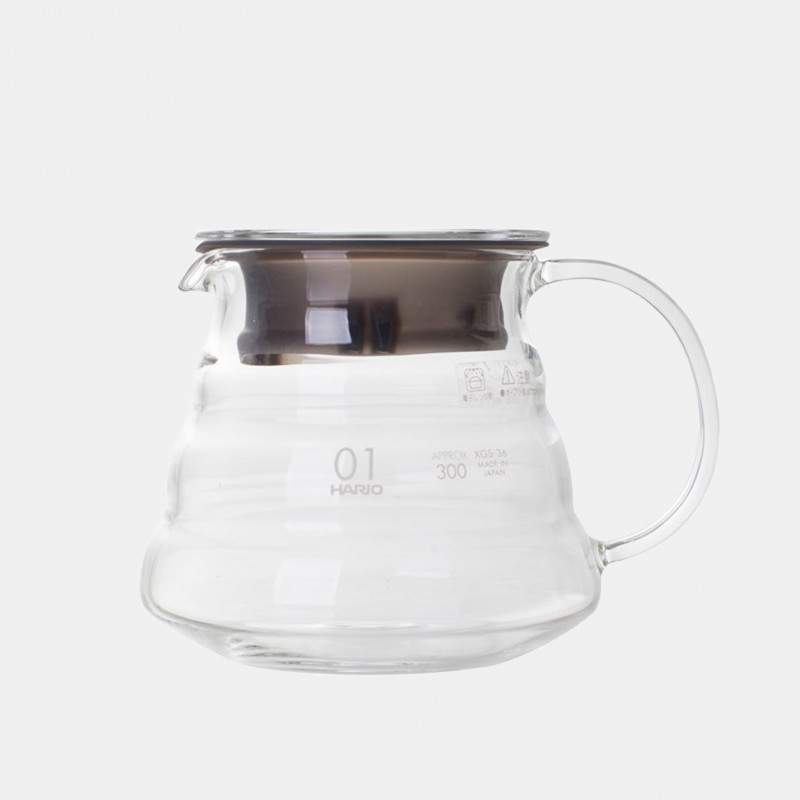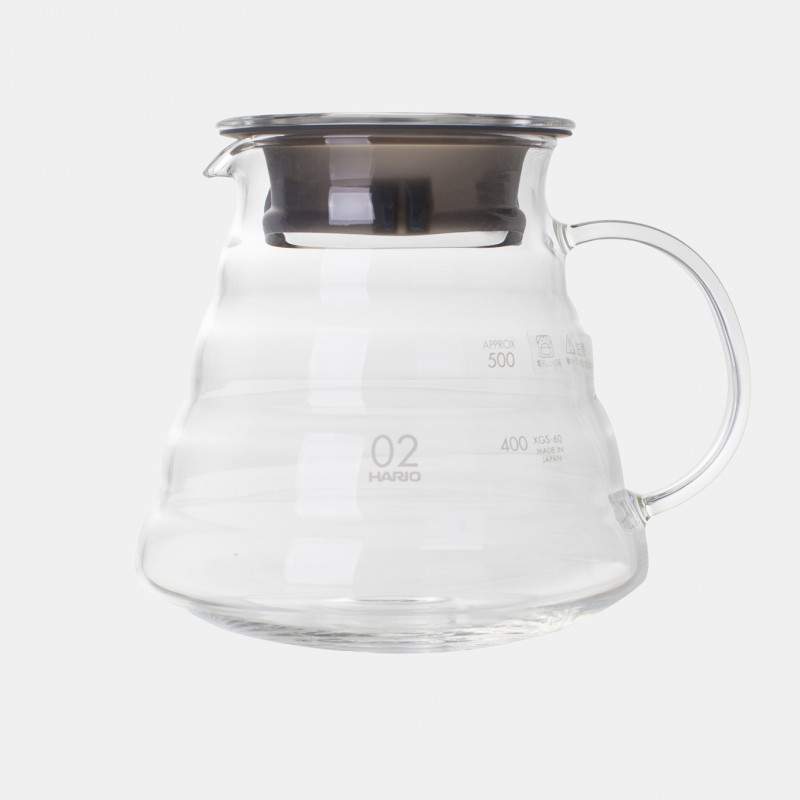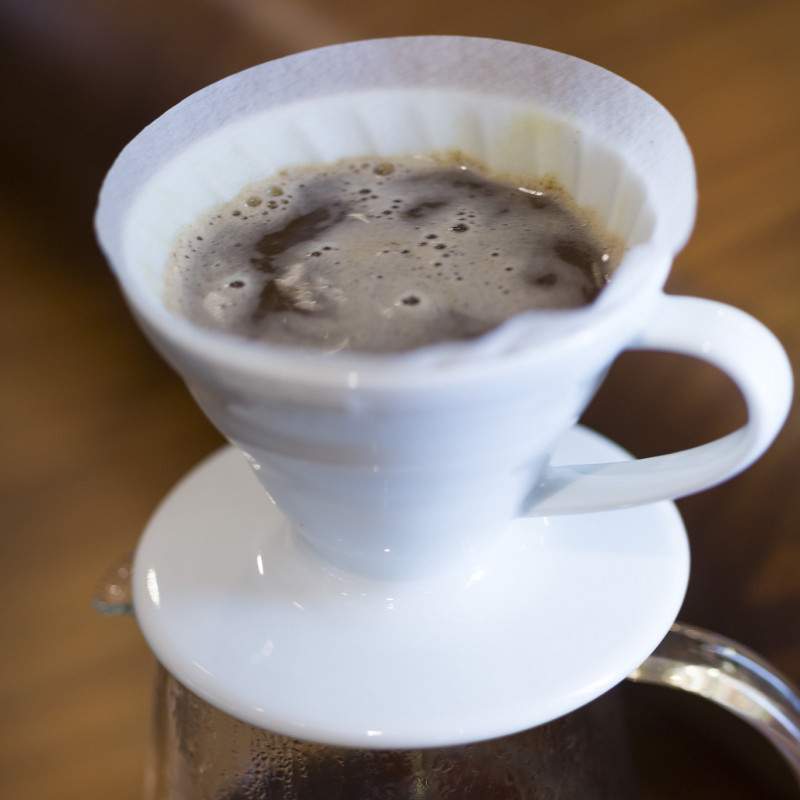 Description
HARIO kit composed of :
A jug, made of strong heatproof glass to avoid burns. It is perfect to serve hot coffee and preserve the aromas. Graduations indicate measures to facilitate the use.
A dripper, perfect to make a perfect and precise extraction. The aromas are bold, the coffee is harmonious, for a taste without bitterness. The Dripper V60's filter, tight, will make a delicious coffee.
100 conical filters, with a shape that allows a better aroma extraction.
Characteristics
Composition : porcelain, glass, paper

Cleaning : Dishwasher safe
2 sizes available : Size 1 ( 1 to 2 cups) Size 2 ( 3 to 5 cups)
---
Hario
Hario is a company dedicated to the design, production, and sale of heatproof glass since 1921. It is the only heatproof glass manufacturer in Japan to have a factory ! It began its history as a manufacturer of laboratory glassware. In 1964, it expanded its production to household items, starting with the coffee syphon.