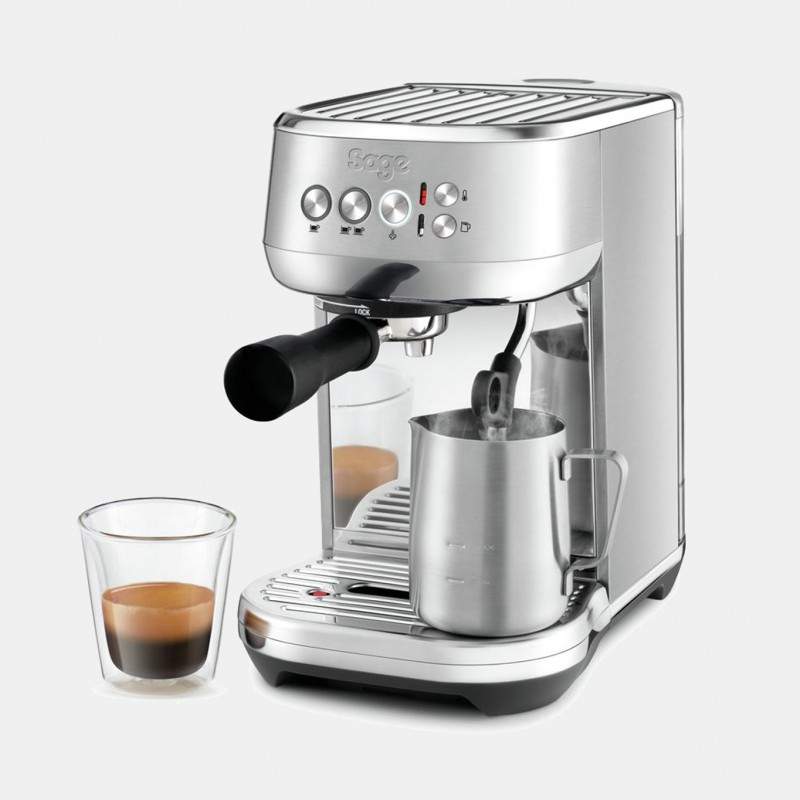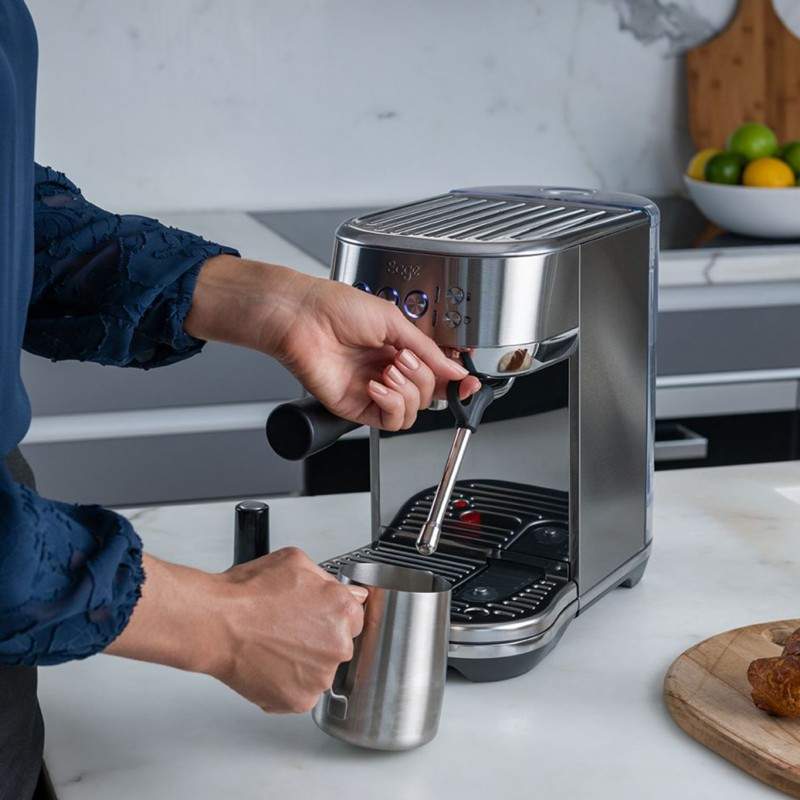 The Bambino Plus - Coffee Machine
Description
The Bambino™ Plus makes no compromise on the 4 key elements of professional quality coffee. This high performance machine uses a 54mm filter holder to extract 19 grams of coffee for maximum flavor as well as automatic milk frothing. With a 3-second warm-up time and precise espresso extraction, you go from bean to cup faster than ever. Just like in the coffee shop near you.
The biggest advantages of The Bambino Plus :
Automatic preparation of micro milk foam :
The automatic steam nozzle lets you adjust the temperature and texture of the milk to your liking. Get a professional quality micro foam, essential in the art of latte making, that will enhance all the flavors of your coffee.
Faster heating time :
The innovative ThermoJet® heating system reaches the ideal extraction temperature in 3 seconds. Make the best coffee in the blink of an eye.
One 19-gram shot for maximum flavor :
Using the right amount of ground coffee is the secret to a balanced espresso. The 54mm filter holder with a 19 gram capacity is the key to making a tasty, professional quality coffee.
Low pressure pre-infusion :
Low pressure pre-infusion gradually increases the pressure at the beginning of the operation and ensures an even extraction of all the aromas, for a coffee with balanced flavors.
Precise espresso extraction :
Digital temperature control (PID) provides water at the right temperature for optimal espresso extraction.
Automatic Drain :
Automatic purging of the heating system after steam extraction ensures that the next espresso is made at the right temperature.
Technical specifications
Materials :

Stainless steel
Capacity : 1.9 L water tank
Settings :

Control panel: 1 cup, 2 cup and steam button
Adjustable milk temperature and texture
Voltage :

220 - 240 Volts
Power :

1 300 - 1 600 Watts
Product dimensions

(H x W x L) : 31 x 19.5 x 32 cm
Accessories :
Precision dosing tool the Razor™
Water filter Stainless steel milk pitcher 480 ml
Double-walled filter baskets (1 cup and 2 cups)
---
Sage
Award-winning kitchen appliances designed to inspire our customers to make delicious food and drinks at home with ease. From espresso makers to food processors, the innovation in each appliance delights your senses: the smells, textures and sounds of cooking awaken memories and create new ones. Share them with the people who matter most in your life. That's why we do what we do. To listen. To persevere. Innovate. Test. Perfect. Create.
You might also like
SMEG
1 set of 4 coffees offered