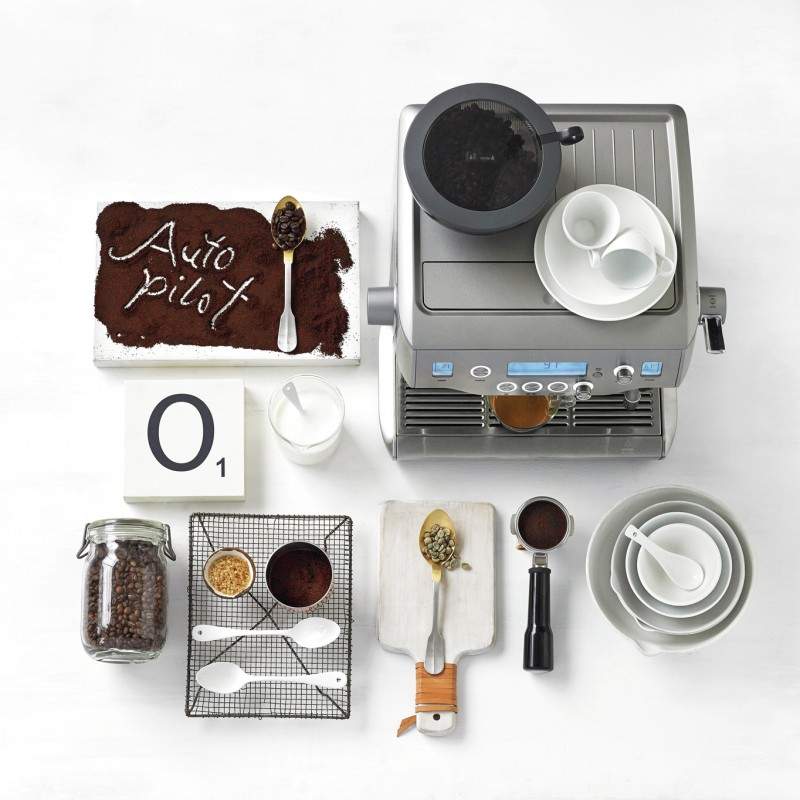 Description
Until now, you've been asked to choose between manual or automatic.
The Oracle® is the world's first manual and automatic espresso machine that makes true Third Generation Specialty Coffee at home, without a barista. The Oracle® features automatic grinding, dosing, tamping and milk texture, making the most difficult steps of espresso making easy.
Its main feature is the triple heating system with double stainless steel water heater: The Oracle® has a dedicated espresso water heater with PID technology to extract the espresso shot to within +/-1 C of the selected temperature. It also has a dedicated steam water heater to provide instant and continuous steam on demand. You can simultaneously extract the espresso and prepare the milk foam. This allows you to capture the delicate espresso flavors in your coffee, while having espresso and milk ready at the same time.
The Oracle® also includes a pressure valve. This professional feature limits the pressure throughout the extraction process, preventing overly bitter coffee. It also has a low-pressure pre-brew function, which gradually increases the pressure to gently unfold the grind for a uniform extraction.
The Oracle® offers the taste benefits of a manual coffee machine with the simplicity of an automatic.
Technical specifications
Main highlights of the catalog :
2 cappuccinos in only 90 seconds
Autonomous grinding, tamping and milk addition
Exclusive Oracle Club membership for expert advice and support
Other key features :
Dual stainless steel water heater allows for simultaneous milk extraction and preparation
Precise PID temperature control to +/- 1 C
Low pressure pre-brew promotes uniform extraction through the coffee roller
Pressure valve limits the Italian 15 bar pump to a 9 bar extraction pressure
Heater group maintains uniform temperature from tank to cup
Professional 58mm brewing unit
Achieves the 4 elements of the Gold Cup standard
Automatic heating in the morning
Automatic shut-off option to save energy Removable 2.5 L water tank for easy refilling
Round steam nozzle tip with 4 openings
Accessories include :
Mini spent grind container, 58mm stainless steel filter holder, single wall filter baskets (1 cup and 2 cups), 480ml stainless steel milk pitcher, steam nozzle spares, cleaning kit, water hardness test strip, filter holder and water filter.
Presentation box weight : 19.32 kg
Shipping carton dimensions (W x D x H) :

472 x 462 x 559 mm 
---
Sage
Award-winning kitchen appliances designed to inspire our customers to make delicious food and drinks at home with ease. From espresso makers to food processors, the innovation in each appliance delights your senses: the smells, textures and sounds of cooking awaken memories and create new ones. Share them with the people who matter most in your life. That's why we do what we do. To listen. To persevere. Innovate. Test. Perfect. Create.
You might also like