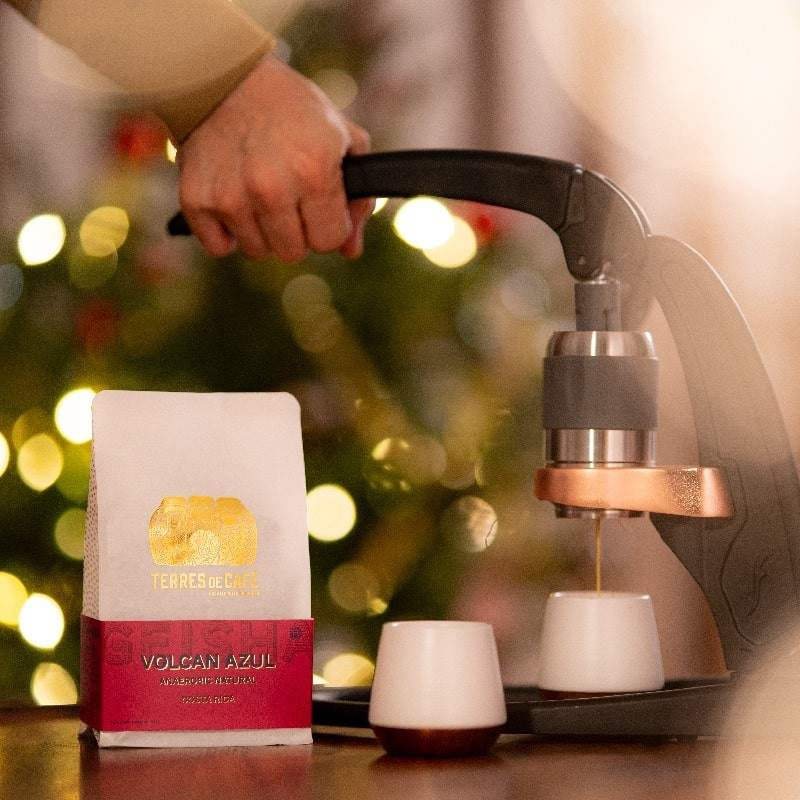 Description
* Special offer: For the purchase of a Flair Pro 2 , 2 coffees offered, enjoy it! 
Manual and portable espresso machine Flair Pro 2 by FLAIR ESPRESSO
This manual espresso machine will satisfy you with the great quality of its espressos. It is easy and fun to use! The Classic solo is an ecologic alternative for espresso lovers. It works with human energy, and thus use no electricity nor pods.
What's new in the Flair Pro 2 ? 
An improved bottomless portafilter for better flow dynamics
A removeable stainless steel spout
A silicone handle grip for brewing ergonomics
A silicone protective wrap to improve gauge durability
Thanks to the carrying bag given with the device, you can carry your Flair Pro 2 everywhere, for great espressos anytime!
We recommend you to use a coffee grinder before making your espresso. For a perfect espresso, a homogeneous grinding that fits espresso machines is highly recommended.
DETAILS
Weight: 2,3 kg
Machine dimensions : 30 x 15 x 25 cm
Case dimensions: 32 x 23 x 8 cm
Brewing head: Standard Brew Head
Reservoir Capacity: 70 ml
Portafilter diameter: 40 mm
Max output: 40 ml
Dose: 12-18 gr ( up to 28 gr)
Clean with a damp cloth
Box composition: one pole, black base and lever, 2 in 1 bottomless filter holder, stainless steel dispersion screen, stirring cylinder, polyacetal piston, dosing cup, funnel, drip tray, carrying case, screws for permanent fixing of the base pole and stirring guide
---
Flair Espresso
With Flair Espresso, discover the coffee perfectly pure thanks to convenient devices with atypical design! The Flair manual coffee maker are portable and will accompany you everywhere for great espressos at any moment.