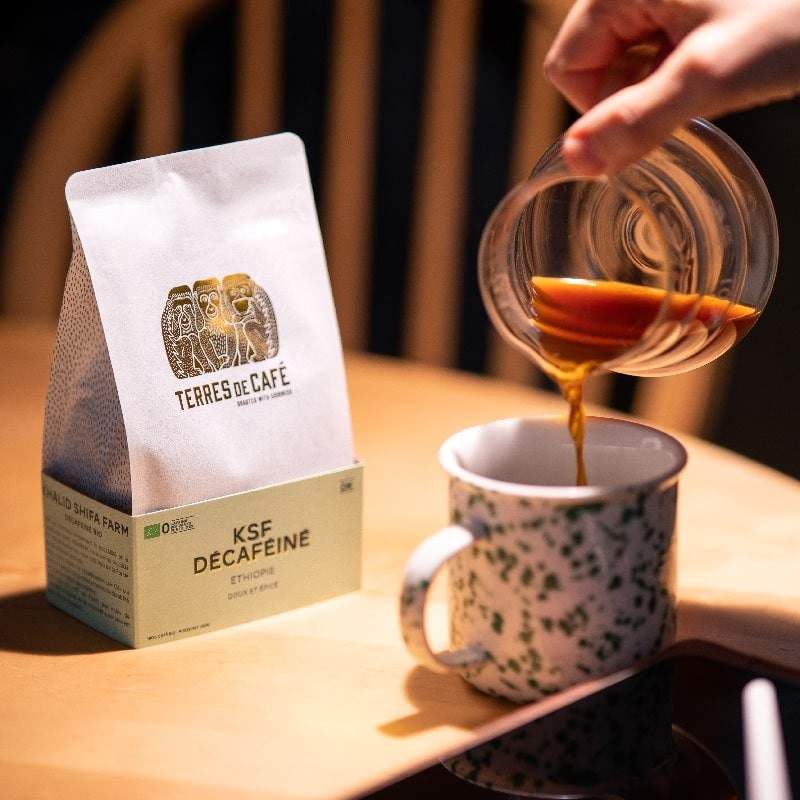 Glass jug T02 - 2/5 Cups HARIO
Description
In beehive shape, this elegant jug for V60 HARIO, size 02, will allow you to serve up to 5 cups in a single use. The jug is made of strong glass that is heatproof, to avoid burns. It is perfect to serve hot coffee and preserve the aromas.
The container is microwave safe. It has a capacity of 600 ml, and graduations indicate measures to facilitate the use.
It is made to complete V60 drippers (conical shape), and the Buono Kettle HARIO.
Characteristics
Dimensions : 12.7 x 12.7 x 15.2 cm. Weight : 567 g
Capacity : 600 ml
Cleaning : Dishwasher safe
---
Hario
Hario is a company dedicated to the design, production, and sale of heatproof glass since 1921. It is the only heatproof glass manufacturer in Japan to have a factory ! It began its history as a manufacturer of laboratory glassware. In 1964, it expanded its production to household items, starting with the coffee syphon.