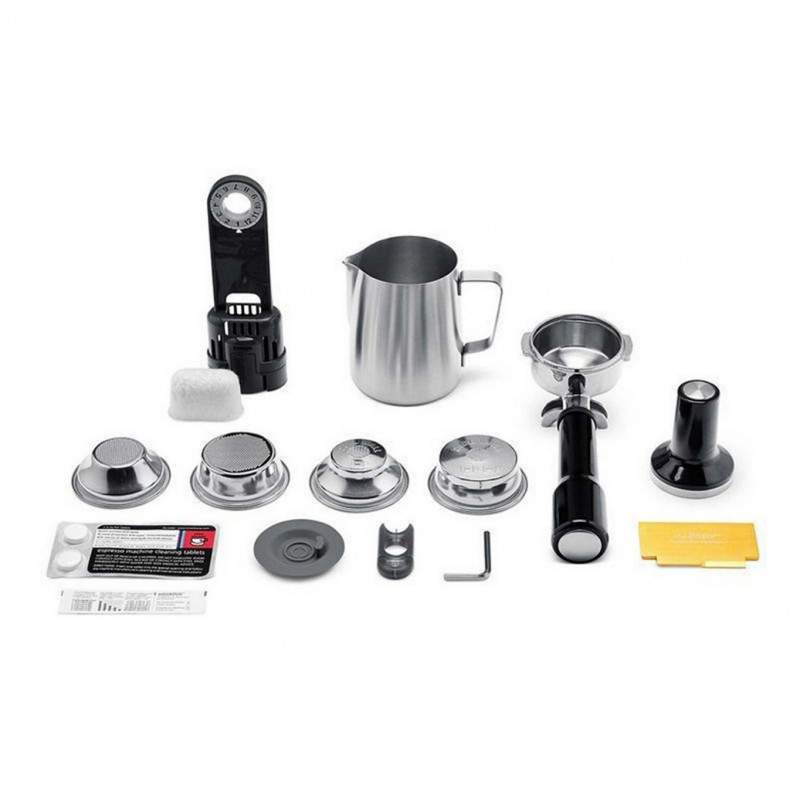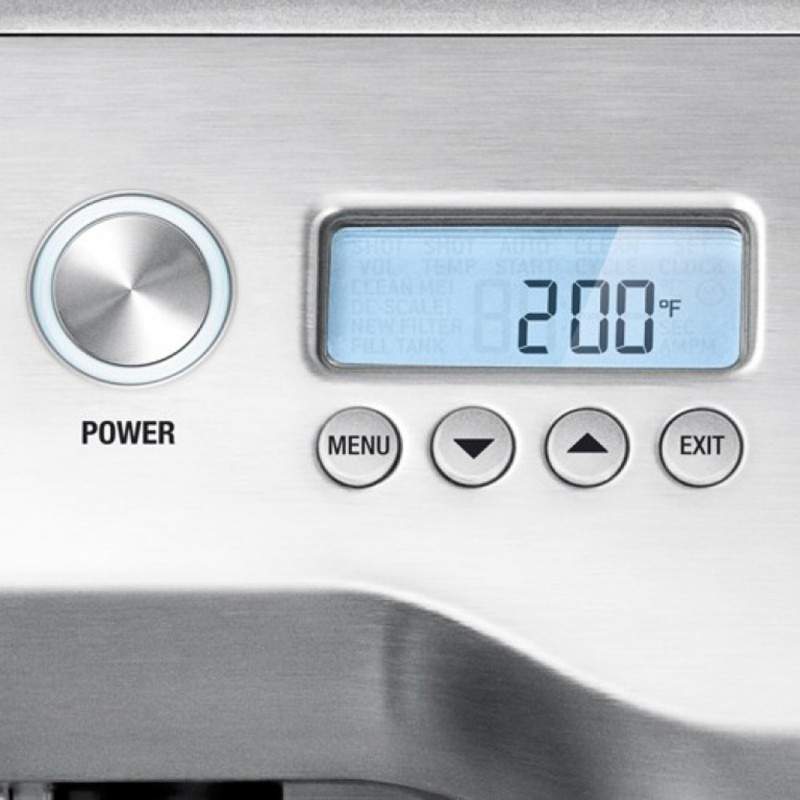 Description
Special Offer for any purchase of a Sage The Barista Touch, The Oracle, The Oracle Touch and The Dual Boiler* machine:
4 coffees offered in 250 g: The Forest, 10 Blend, Ethiopia H3 Organic and Bourbon South Huila beans

- 20% off your next order on all our coffees in beans or ground
Become your own barista by creating delicious coffees that can rival the best coffee shops. The Dual Boiler™ is for coffee lovers who want to control every step of their espresso making. You can simultaneously extract the espresso and prepare the milk foam. This allows you to capture the delicate espresso flavors in your coffee while having the espresso and milk ready at the same time.
Precise Espresso Extraction : The dual stainless steel water heaters and heating unit, both regulated by our digital temperature control (PID) technology, provide water at the right temperature eliminating overheating for consistent espresso quality, coffee after coffee. The Dual Boiler™ also features a pressure valve (OPV) that limits maximum pressure throughout the extraction process and helps prevent bitter flavors in the brew. It also allows for a low-pressure pre-brew, which gradually increases the pressure to gently unfold the grind for an even extraction. The dose timer and pressure gauge are also there to help you improve your barista skills.
Micro Milk Froth : The steam nozzle, powered by the dedicated steam water heater, instantly delivers the pressure needed to create a micro foam texture, essential in the art of latte making, similar to that of professional machines and sublimating all the flavors of your coffee.
*Offer valid from the 3th until 5th of July 2021 inclusive, on terresdecafe.com, subject to availability.
Technical specifications
1. Dedicated steam heater with integrated heat exchange system for stable temperature
2. Dedicated espresso water heater with digital PID control, for precise water temperature.
3. Heating unit: PID controlled integrated element maintains stable temperature
Pre-brew function :

Gradually increases water pressure to gently unfold the grind for uniform extraction.
Manual preparation of micro milk froth : Perfectly prepares milk in a professional quality thanks to the dedicated high pressure steam nozzle.
Italian 15 bar pump :

Italian-made 15 bar double pump to extract the coffee and create the milk foam simultaneously.
Overpressure value :

This professional feature limits the pressure during the entire extraction process, thus avoiding the creation of a too bitter coffee.
Timer :

The espresso dose timer indicates the duration of the flow for a constant extraction.
Water tank capacity :

2.5 liters 
Settings :

Manual or automatic single or double shot function. Customized temperature settings
Materials :

Two stainless steel water heaters Brushed stainless steel
58mm Razor dosing tool, 58mm stainless steel filter holder, single and double wall filter baskets (1 cup and 2 cups), integrated tamper, 470ml stainless steel milk pitcher, cleaning kit, water hardness test strip, filter holder and water filter.
Voltage :

220 - 240 Volts
Product dimensions (H x W x L) :

378 x 377 x 410 mm
---
Sage
Award-winning kitchen appliances designed to inspire our customers to make delicious food and drinks at home with ease. From espresso makers to food processors, the innovation in each appliance delights your senses: the smells, textures and sounds of cooking awaken memories and create new ones. Share them with the people who matter most in your life. That's why we do what we do. To listen. To persevere. Innovate. Test. Perfect. Create.