The fair price ?
Published : 01/01/2019 16:23:15
Categories : Our engagements, our values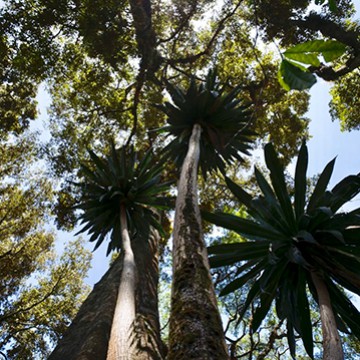 The fair price?
When people talk about the price of our coffees, two questions quickly crop up.
Are they fairly traded ? And why are they more expensive on average than in the supermarket ? With regard to being fairly traded, our coffees can be considered incredibly fairly traded, even if we prefer the term "sustainable".
A coffee labelled "Fairtrade" (a term coined by Max Havelaar) is a coffee for which a premium is paid (on average $0.50 US per pound) in addition to the stock market value.
The Fairtrade Charter does not commit the producer to maintain a certain standard with regard to quality or respect for the environment.
Considering that the stock prices of coffees have not been as low since the 1960s, and that countless producers are ceasing coffee cultivation because they can no longer sustain a living from it, the limitations of a system that fails to protect producers from speculation and that only encourages changes of approach with a view to improving quality and safeguarding ecosystems to a limited extent are apparent - in our opinion the two main principles that will determine the future of the coffee sector.
It is evident that the hypermarkets and supermarkets have entire "Fairtrade" shelves, which are generally only products of poor quality, but that benefit from the brand's marketing impact. When you are aware that the total labour required to produce a 250g packet of coffee, the term "Fairtrade" appears somewhat improbably when it is sold for €3. So what labour is entailed, exactly?
In the producing country, coffee plants must be planted or re-planted and pruned. The coffee is harvested (by hand for the best coffees), fermented, dried, re-sorted and bagged.
It has already passed through dozens of hands. It will then be transported to a shipping port, it will cross oceans under demanding hygiene conditions, will be unloaded at a European port, it will go through customs, be stored and then forwarded to the roasting workshop or factory, which roasts it, packages it and then transports it once again to the points of sale, or directly to you if you are purchasing online.
At this stage the coffee will have passed through hundreds of hands.
What's more, at Terres de Café we only sell superior quality coffees, otherwise known as speciality coffees or even Grands Crus (true words!), the prices of which are determined purely on the basis of the quality of the product and on demand, thus detached from the stock market, which protects "our" producers from speculation and the financialisation of the sector.

Added to this are our long-term relationships with our producers and cooperatives, which allows them to plan their future with peace of mind and to operate policies and make the investments required for continual quality improvement - something we are continually seeking.
Finally, we travel around the world to meet with producers, to hold discussions with them and to make sure that their work is performed while respecting nature and communities. No collaboration without these combined factors.
It is for this reason that, ever since the start of our adventure, we have favoured the purchase and sale of coffees from the forests of Ethiopia, the most ethical of coffee-growing regions.
These producers make a good living from their work, they pay their farm labourers better and are passionate and proud of the projects that we are realising together.
So there you have a summary of what makes up the price of a packet of Terres de Café coffee, to which you could also add the effort of roasting and freshness management, without which even the best vintages would not be any good.
For us, the fair price is all of this, including the tightening of our margins so that the greatest possible number of people can discover the world of great coffees. Once again, everything is relative - you have to compare what is comparable.

If you compare the price you also have to compare the cup, and this is where the evidence speaks for itself. To finish, this is something of which I am thoroughly convinced: great coffees are the most affordable gourmet products. This won't last, so take advantage now"
Christophe Servell
TERRES DE CAFÉ
Roasted With Goodness