HIGH CHIAPAS
Published : 05/28/2021 16:24:40
Categories : , News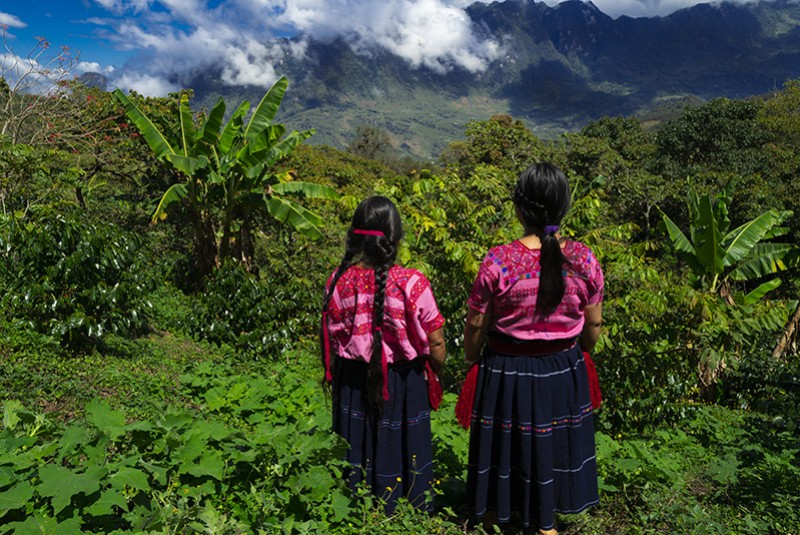 You don't source in Mexico like you do in the rest of Central America, from farm to farm, spaced a few hours apart, and sometimes a few minutes by 4WD.
Mexico is a vast country, with several regions of production, different cultures and languages, and a specialty coffee sector still in its debut and fragmented into a myriad of micro-producers. You must know in advance where you want to go, what you want to find there, and above all to have a local partner without whom nothing is possible.
At the end of 2019, Angel Barrera told me about a former professor of philosophy, who had a coffee shop and a roastery - Cafeologo - in San Cristobal de Las Casas in Chiapas, and who exported some high-end micro-lots, which I had the opportunity to taste. We bought the best of them, a sublime Natural Bourbon produced by the Vasquez Family in the village of San Pedro in High Chiapas.
Impressed by the quality and the specific profile of the coffees of the "roaster philosopher" Jesus Salazar, I decided to meet him, understand his approach and set off with him to discover High Chiapas, an autonomous Maya territory.
Shortly after, The Covid 19 pandemic fell on us ...
February 2021, Tuxla Airport, capital of the state of Chiapas, I pass the sanitary checks and I know that it is him, a tall fellow with the beard sticking out of his mask. Jesus Salazar is waiting for me. Not seeing his mouth, I read his smile in his mischievous eyes.
Two hours by car later, where he explains to me that he studied medicine like his father, a doctor, branched out to become a professor of Philosophy in Mexico City to finally come back to Chiapas to have an anthropological approach to coffee, I discovered, perplexed but excited, San Cristobal de Las Casas, a small tourist town perched at 2200 meters, in the cold that contrasts with the tropical heat of Tuxla.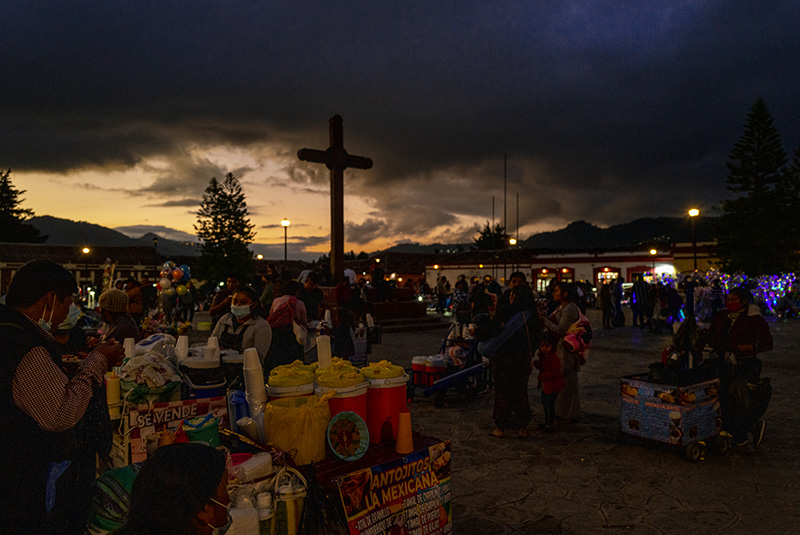 We go straight to his coffeeshop, I immediately spot a Slayer Espresso Coffee Machine, some applied baristas that bustle around a Chemex and V60 and a cake batter.
I order a double espresso just to come to my senses and there, big slap, a marvelous shot at 40 grams (I was told later ...). I'm just starting to warm up when a Francophile barista offers to lead me to my room. I realize then that the coffee shop is also a hotel. Class, my dream, a hotel coffee shop. I'm just asking that we turn off the air conditioning because it's so cold in the room, or rather the suite. I am told there is not. I understand then that I am going to discover the coldest coffee terroir that I know.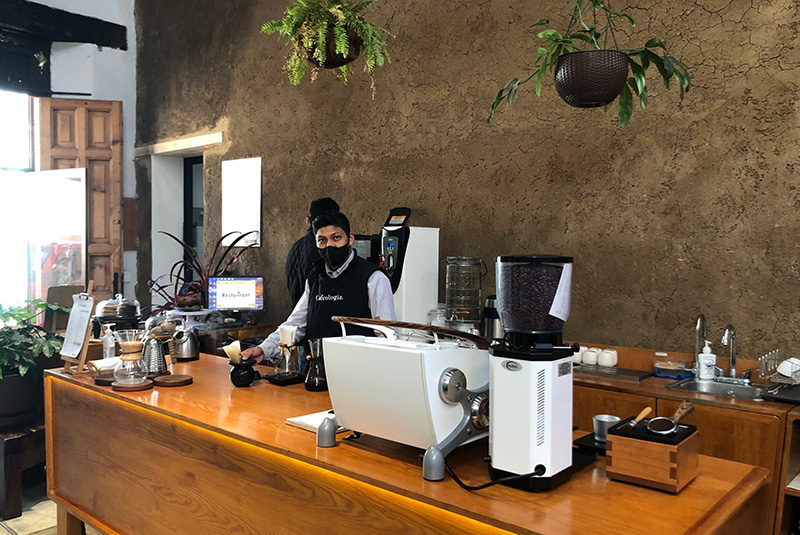 I draw the curtain, open the bay window to let in a little less fresh air from outside, and there I see drying beds, and two guys in "Cafeologia" overalls methodically stirring the cherries. They smile at me, seem to be waiting for me, measure my surprise and take me to the terrace above, and there are dozens of small beds with sublime cherries that they take loving care of. The best of the best coffee lots are "processed" here by these two masters of fermentation. All these guys are sick, crazy about coffee! Can't wait for tomorrow.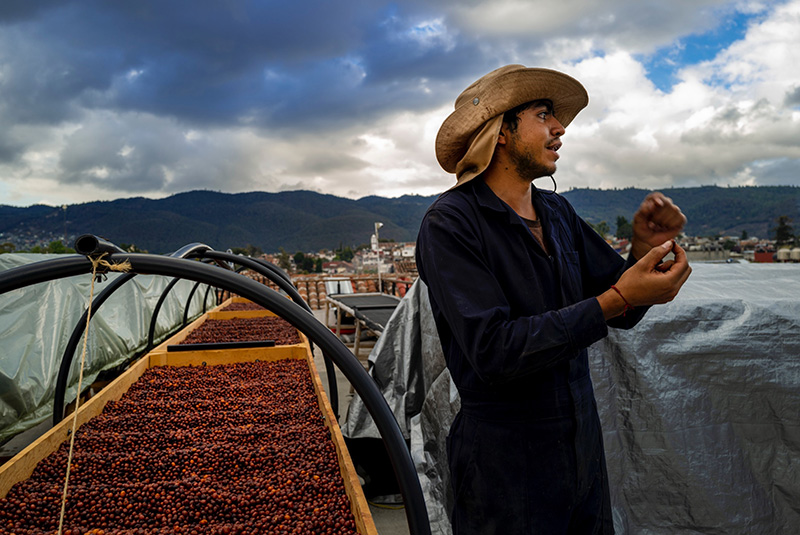 The next morning, we leave for Sibactel, a village in the Autonomous Region of Upper Chiapas. Here, we are not really in Mexico, but in Mayan territory, who live among themselves, according to their habits and customs, their culture, their languages, their religions, without outside intervention from the Mexican State.
We park the car; we drive past houses that don't seem finished. On the roof of one of them, dry parchment coffee.
"This is Tim Wendelboe's coffee, every year this granny makes us 90+. Tim brought back some seeds of SL28, look, they were planted between the corn".
We arrive at one of the two micro mills funded by Cafeogia.
Between what I see and what Jesus tells me, I understand his project and his famous anthropological approach.
Cafeogia is the entity that manages the agronomic part and the marketing of coffee lots, and which works with 150 small producers, with the objective of producing specialty coffee in a sustainable economy.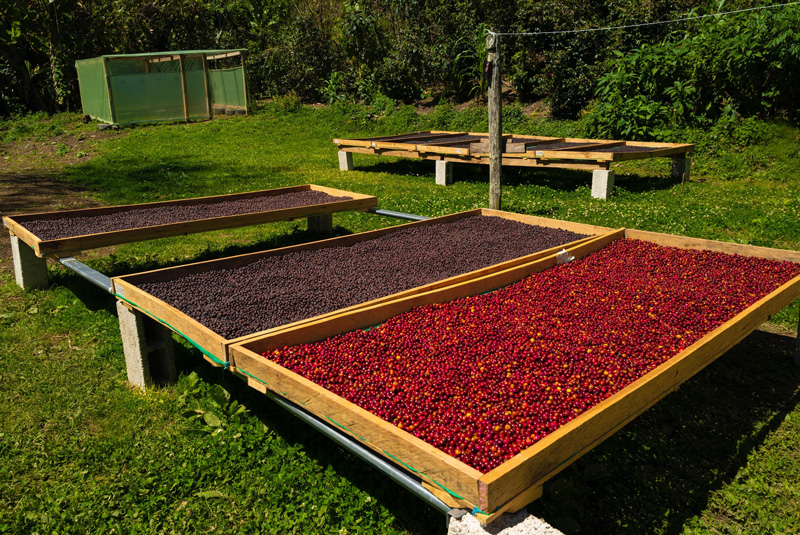 11 years ago, they had to convince the first of them, family by family, some of whom do not speak Spanish, to offer them training without forcing them, to make the first agronomic changes, to observe the results, to buy the coffee, in cherry or parchment, at double the market price.
Little by little, the producers joined the project, making their agronomic improvements, becoming proud of their coffee, involving their cousin, in-laws, or friends in the project. Please note, Cafeologia is neither an association nor a cooperative, each family is free and autonomous. The penalty is quality. Only lots rated at least 84/100 are retained.
Last year, 750 nano and micro-lots were selected, 70% are sold by Cafeologia in the Mexican market, and 30% exported mainly to Europe.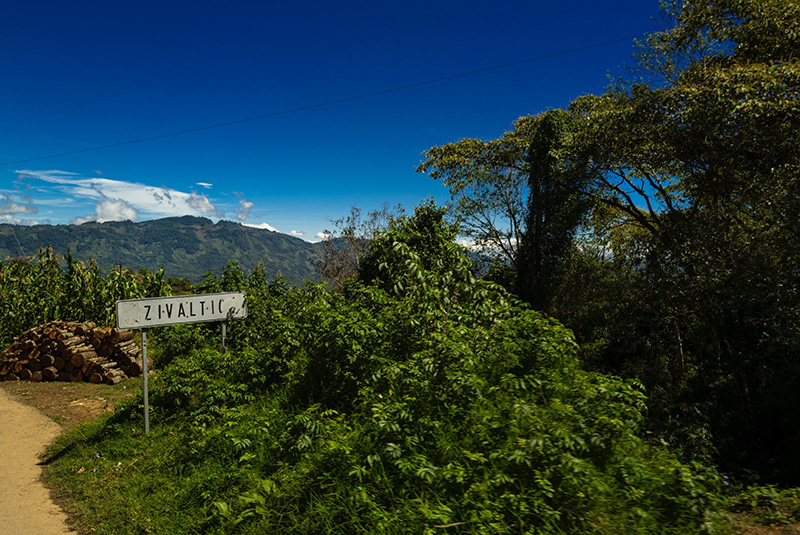 Return to San Cristobal for a cupping.
As often, the naturals coffees, including two anaerobic masterpieces, caught my attention, but the characteristic common to the 30 batches tasted is their finesse. Certainly, the result of the care taken in production and in this cold mountain climate.
Here, by Bacchic comparison, we are north of the Loire, with the finesse, delicacy and intensity of a great Burgundy.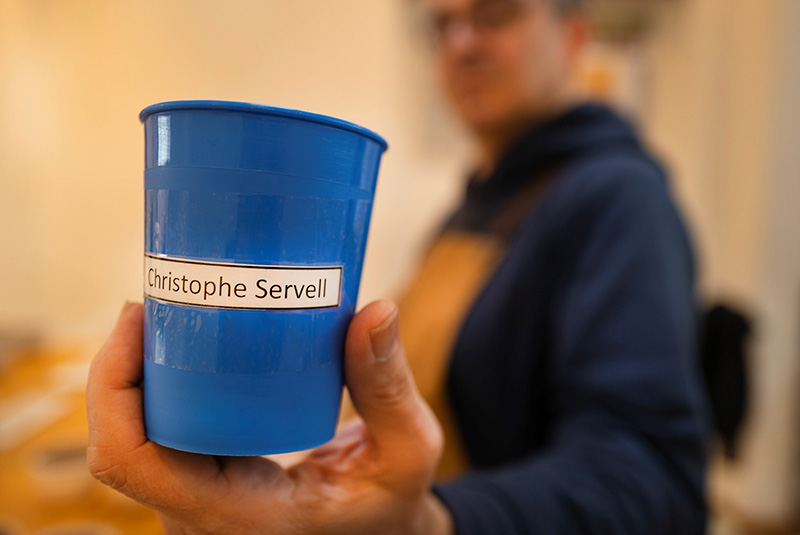 The next day, we left for San Pedro, to meet the Vasquez family, who produce coffee, and manage the other Cafeologia micro mill. There again, surprise, the girl, in traditional Mayan dress welcomes us, installed her kettle, her grinder and her scale to make us a little Chemex. Before working at the Mill, she was a barista at Cafelogo. The family then explains to us that they do not use chemicals, too many people have gotten sick from it, and what they are looking for is to produce the best coffees in Chiapas. I can tell that's what they do!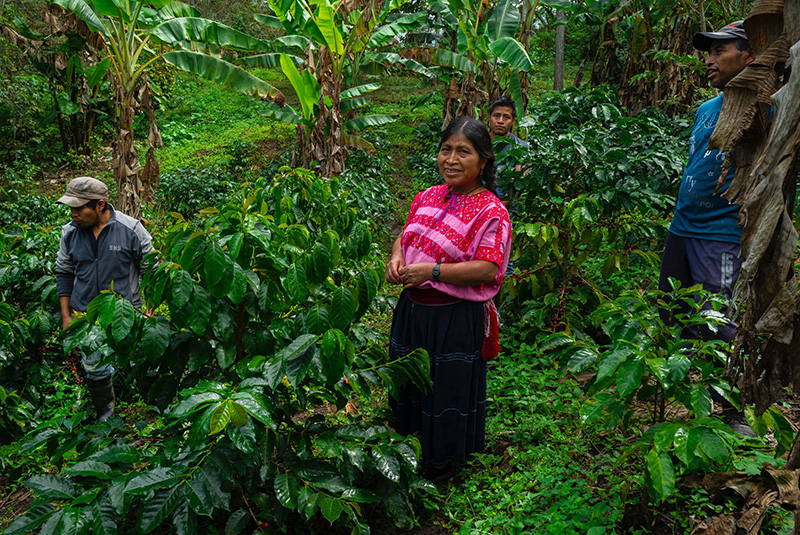 10 years ago, Jesus Salazar set up a production system based on education, knowledge, traceability, protocols, involvement, envy, self-esteem, evaluation to tend towards quality production. At the same time, thanks to its roasting and now thanks to export, it allows access to the market, at a fair price, for this production. This is the knowledge economy!
Since its creation, Terres de Café has participated in, supports and promotes this economy. We were created with the very simple but new idea at the end of the 2000s that agricultural production and economic growth does not mean environmental and social destruction, on the contrary.
In Chiapas, with Jesus, his brother Pablo and their whole team, I witnessed a masterful demonstration of this premise.
As Jesus told me, we are now "partners in crime".
"Yes we are, Jesus, definitly".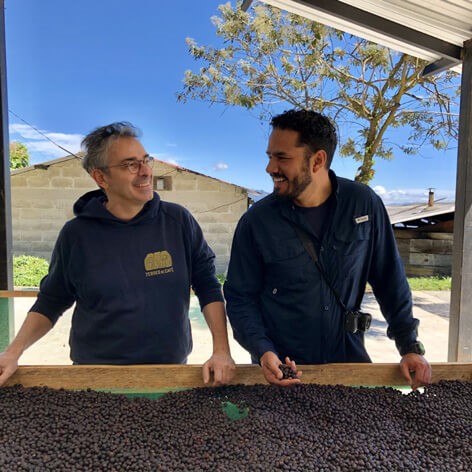 Christophe Servell. Photos by Fabrice Leseigneur. May 2021.