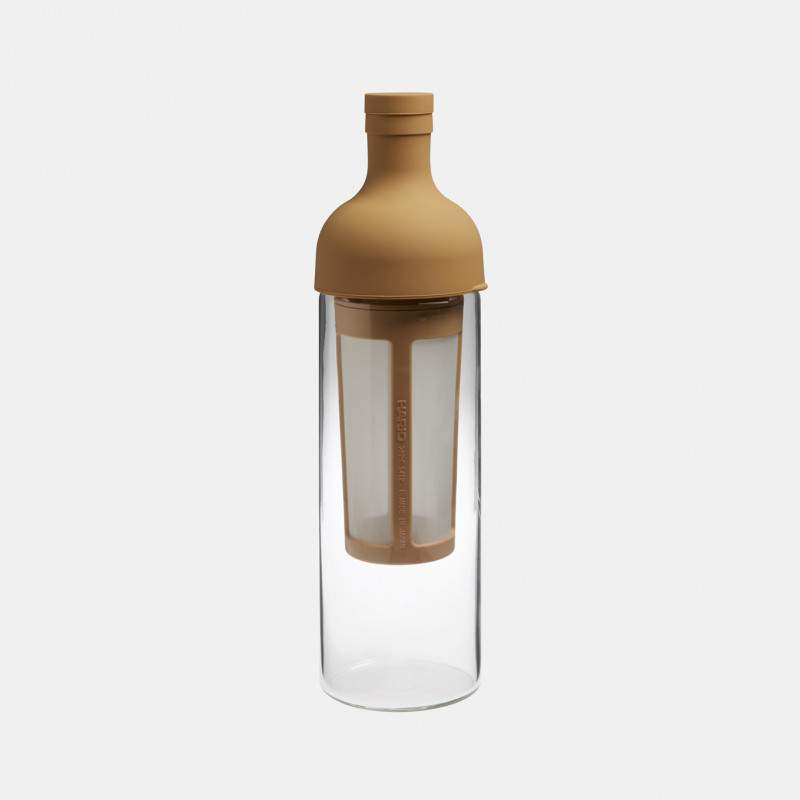 HARIO filter-in cold brew bottle - 650 ml - Beige
Description :
The HARIO filter-in bottle can be use for your cold coffees or teas. To make the infusions, put the coffee/tea in the filter, add water and let the drink brew at least 8 hours in the fridge.
Nice and watertight, this bottle is a must-have.
When making a cold extraction, the coffee is brewed slowly, for bold and aromatic coffees.
The bottle can contain until 650 ml of water, for approximately 5 cups of brewed drinks. The filter-in bottle HARIO is easy to use, and to clean (every part goes to the dishwasher).
Characteristics
Dimensions : H 30 x ⌀ 7 cm.
Capacity : 650 mL
Composition : Heatproof glass and silicone
Product care : Dishwasher safe. Do not use sponges with abrasive or metal scouring pads attached.
---
Hario
Hario is a company dedicated to the design, production, and sale of heatproof glass since 1921. It is the only heatproof glass manufacturer in Japan to have a factory ! It began its history as a manufacturer of laboratory glassware. In 1964, it expanded its production to household items, starting with the coffee syphon.