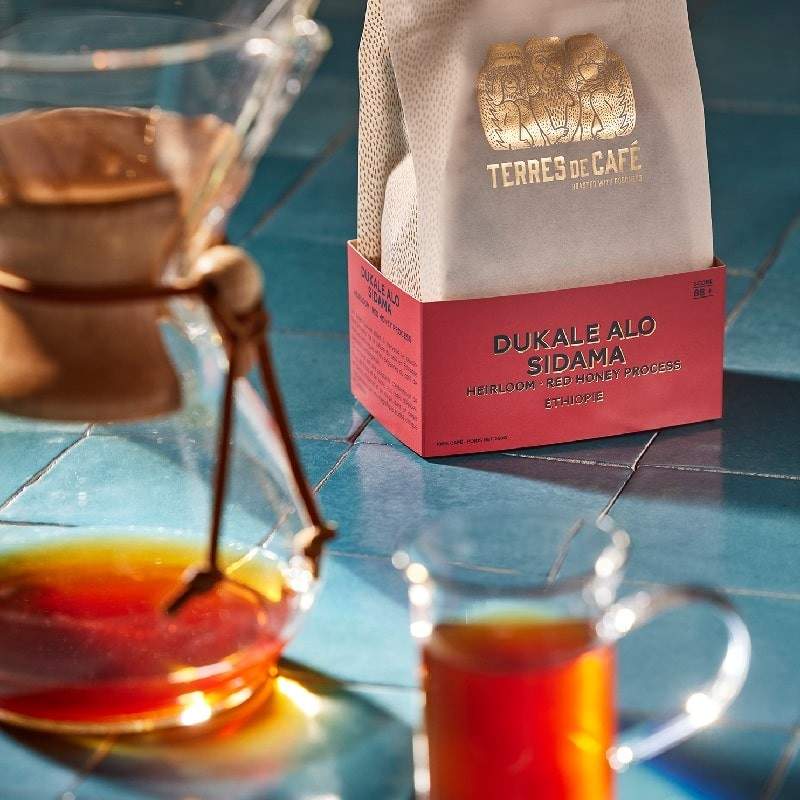 Chemex 8 cups coffee maker
Description
Chemex coffee maker 8 cups
Chemex coffee maker made of non-porous borosilicate glass which do not absorb odors or chemical residues. Its pour-over allows coffee to be covered and refrigerated for reheating without losing flavor. Use it with Chemex filters, in order to have sweet, aromatic coffees with bitterness. Tea lovers might be satisfied by this filter coffee.
Slow roasted coffee is recommended with the Chemex.
Technical characteristics
Dimensions : H 21,5 x L 14,5 cm. 
Weight : 0,627 kg
Composition : Glass, natural wood, leather
Cleaning : No dishwasher
---
Chemex
Since 1941, CHEMEX manufactures the best filter coffee thanks to a perfect blend of art and science. The unique properties of our glass jug ensure the natural flavor of your coffee, and nothing else. The coffee maker, used with special Chemex filters, you will have a perfect coffee cup without bitterness or coffee ground, appreciated by coffee lovers worldwide. Today, it is a part of the permanent collection of MOMA.