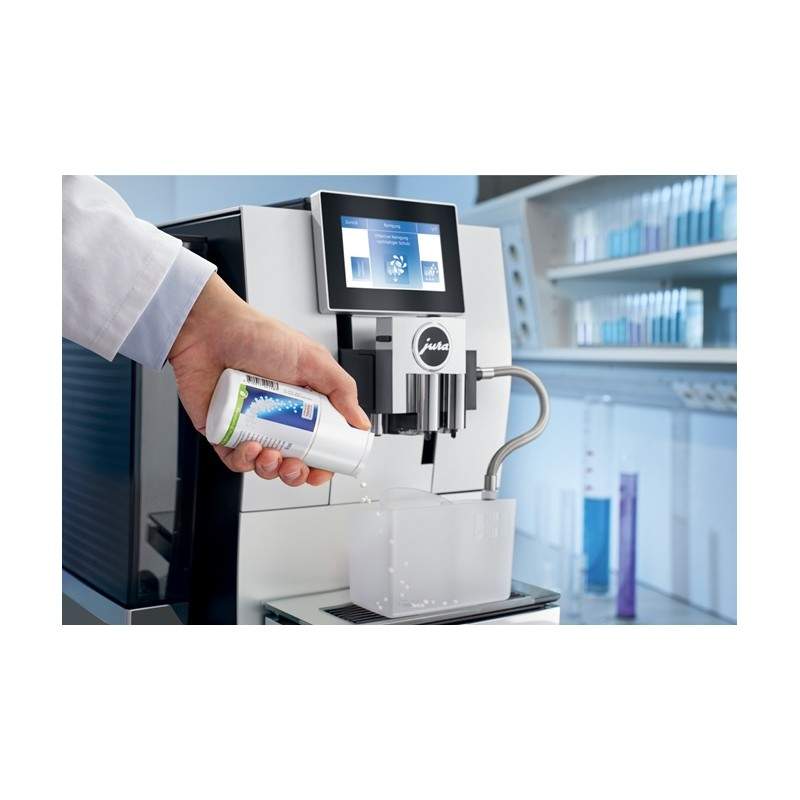 Milk System Detergent (Mini-tabs) - Jura
Description
JURA's fine foam technology enables coffee specialities such as latte macchiato, cappuccino, espresso macchiato or flat white to be produced in perfect quality. To maintain this high quality, the milk system detergent has been developed in mini-tab format. In combination with the automatic cleaning program, the mini-tabs remove milk proteins and fats very effectively. JURA milk system detergent ensures that the milk foam is always fine, light and creamy, and that the pipes are kept clean and hygienic.
Mini-tabs - perfect hygiene in no time
Easy to use

Always the right dosage
Caractéristiques techniques
For Expresso machines
Made in Germany
Laboratory Tested
---
JURA
Created in 1931, JURA is a Swiss company that develops innovative high-end household appliances. As a pioneer in the field of automatic espresso/coffee machines JURA has been a main contributor to the household appliance sector since the middle of the 1980s. Now, the company uses its experience and know-how for the development of semi-professional appliances for the office and foodservice sector.