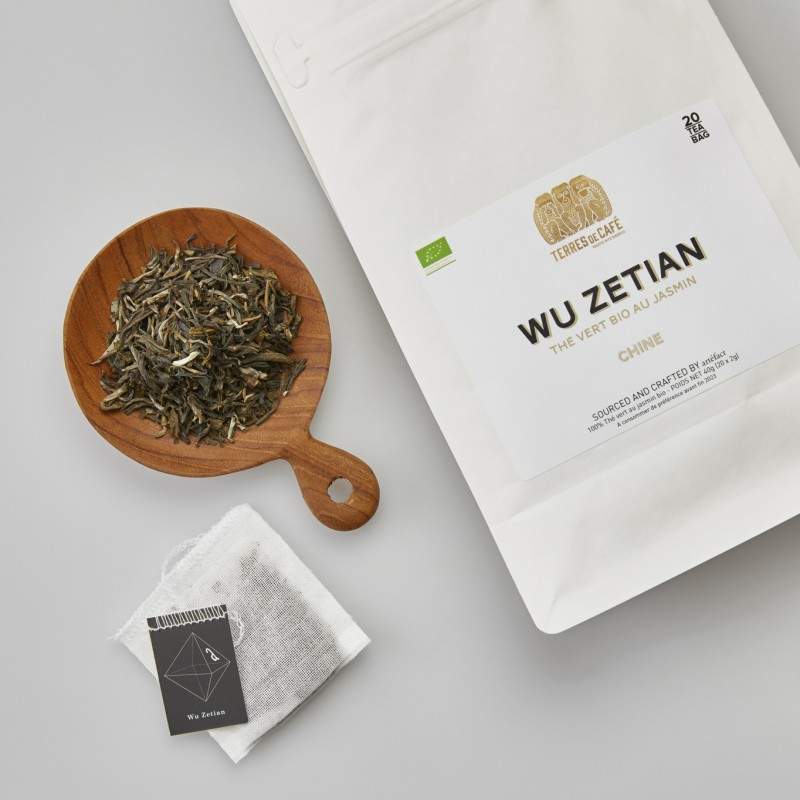 Description
A fresh and light green tea melt with a beautiful jasmine tea. Perfect during a meal.
Characteristics

Weight :  20 teabags

Composition: 100% organic jasmine tea
---
Artefact 
Artéfact est une maison de thé et espace projet, dans le cœur du Marais, au 23 de la Rue Des Blancs-Manteaux, qui présente des artistes/artisans locaux et internationaux sous différentes formes. Ils sourçent leurs thés directement auprès des meilleurs producteurs du monde entier (Malawi, Népal, Corée du Sud, Taiwan, Brésil, Chine, Vietnam, Laos, Japon, Colombie, Rwanda & l'Inde), dans une transparence totale, en achetant les meilleurs lots produits de façon éthique dans le plus grand respect de la nature.