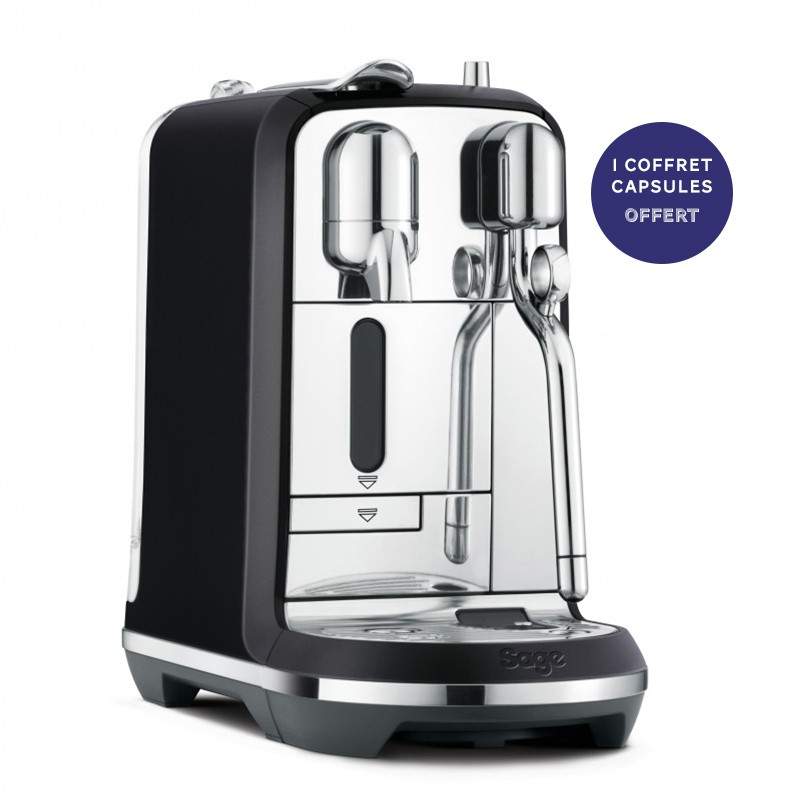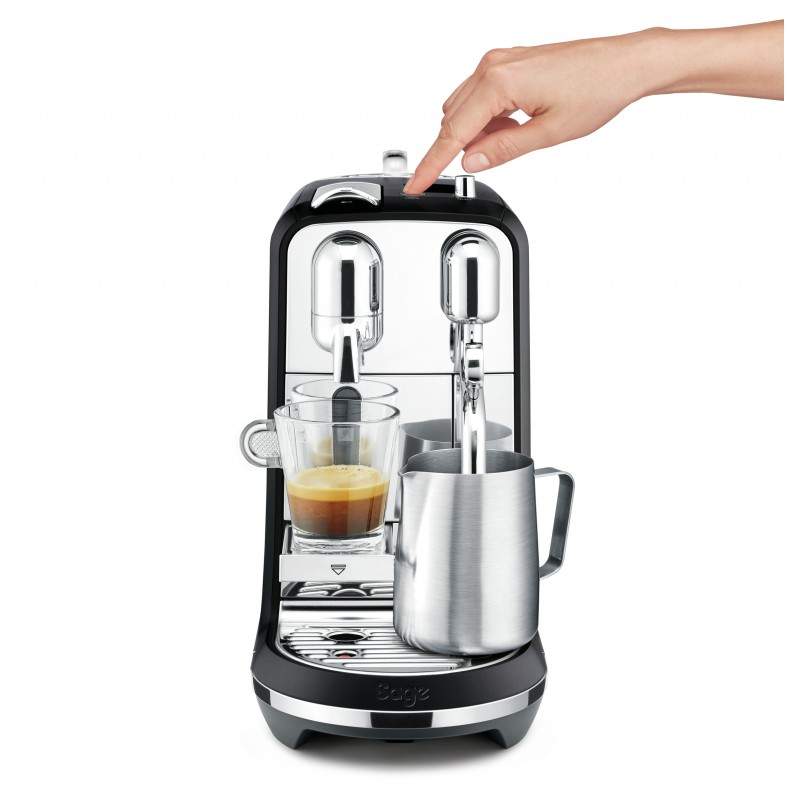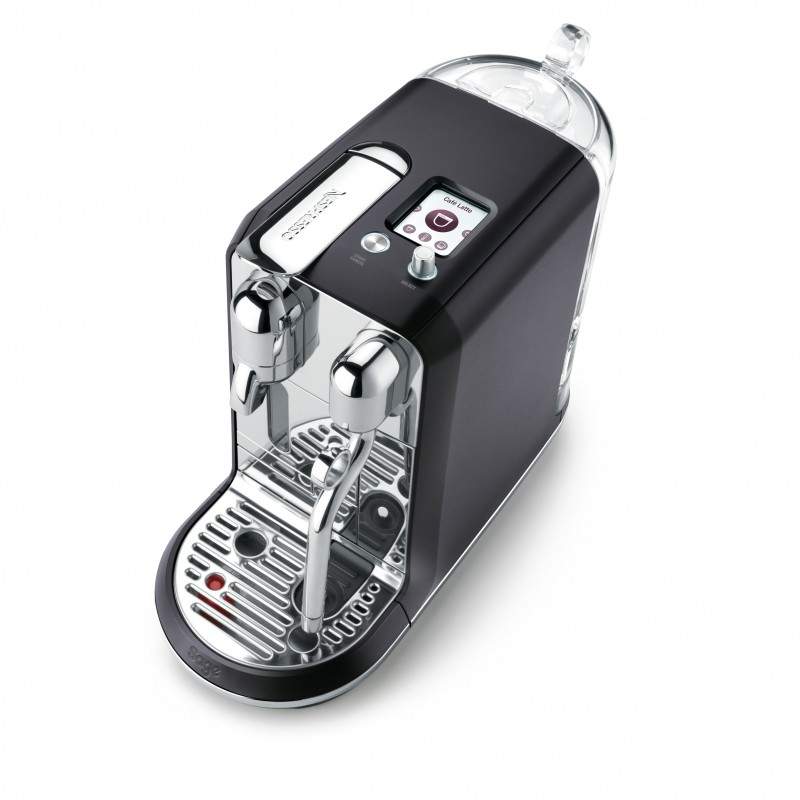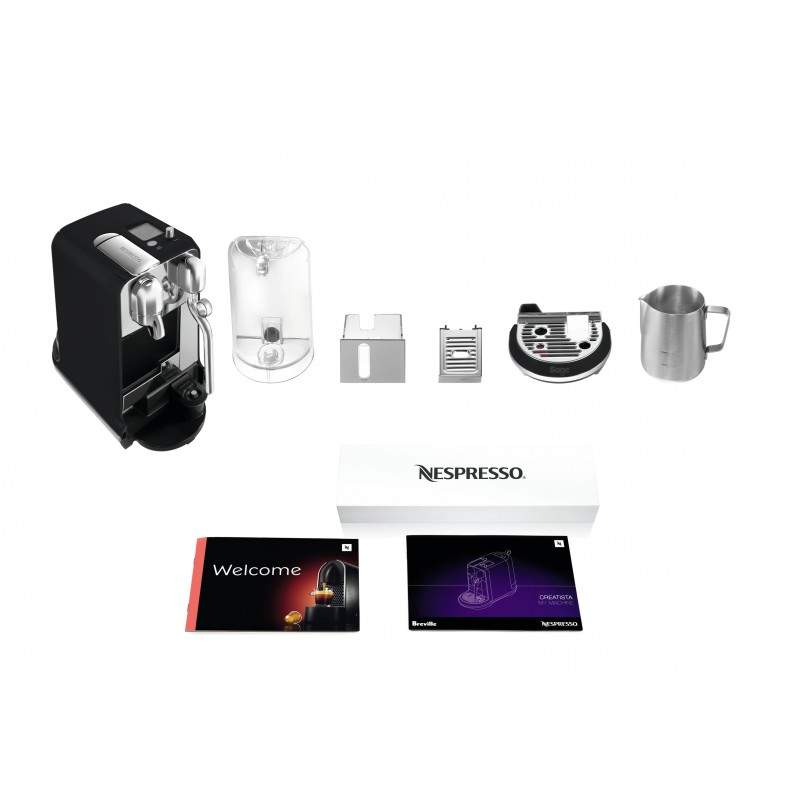 Black truffle Creatista Plus - Sage
Description
The Creatista Plus allows you to enjoy professional quality coffee at home. Thanks to the automatic steam nozzle, you can now create milk with every perfect texture and at the temperature of your choice. Make unique latte-type creations as well as a wide range of milk-based recipes.
Offered in black truffle, the Creatista Plus has a 3 second heat-up time, 8 texture levels and 11 milk temperature settings.
Each machine includes a stainless steel pitcher.
Technical specifications
Color : Black truffle
Materials: Brushed stainless steel
Product dimensions (l x P x H) : 475 x 224 x 207 mm
Unit weight : 5.46 kg
Power: 1500 Watts
Voltage : 220-240 Volts
Capacity : Water tank 1.5 L
Receipts : Cappuccino, Latte Macchiato, Flat White, Latte coffee et Milk froth
Pressure : 19 bars
Preheating : 3 seconds
Automatic shutdown : 9 minuts
Cup sizes : Ristretto, Espresso et Lungo
Cup size programming option
Programmable steam nozzle : 8 texture levels and 11 milk temperatures
Without BPA
Intuitive digital screen
Accessories included : 480 m/l Milk jug 
Guarantee : 2 years 
---
Sage
Award-winning kitchen appliances designed to inspire our customers to make delicious food and drinks at home with ease. From espresso makers to food processors, the innovation in each appliance delights your senses: the smells, textures and sounds of cooking awaken memories and create new ones. Share them with the people who matter most in your life. That's why we do what we do. To listen. To persevere. Innovate. Test. Perfect. Create.