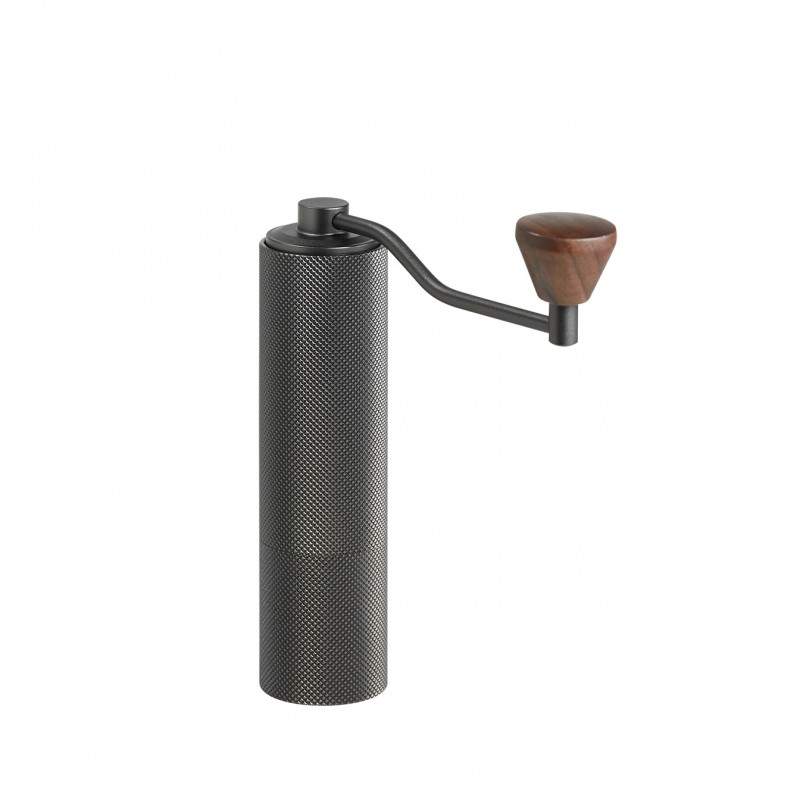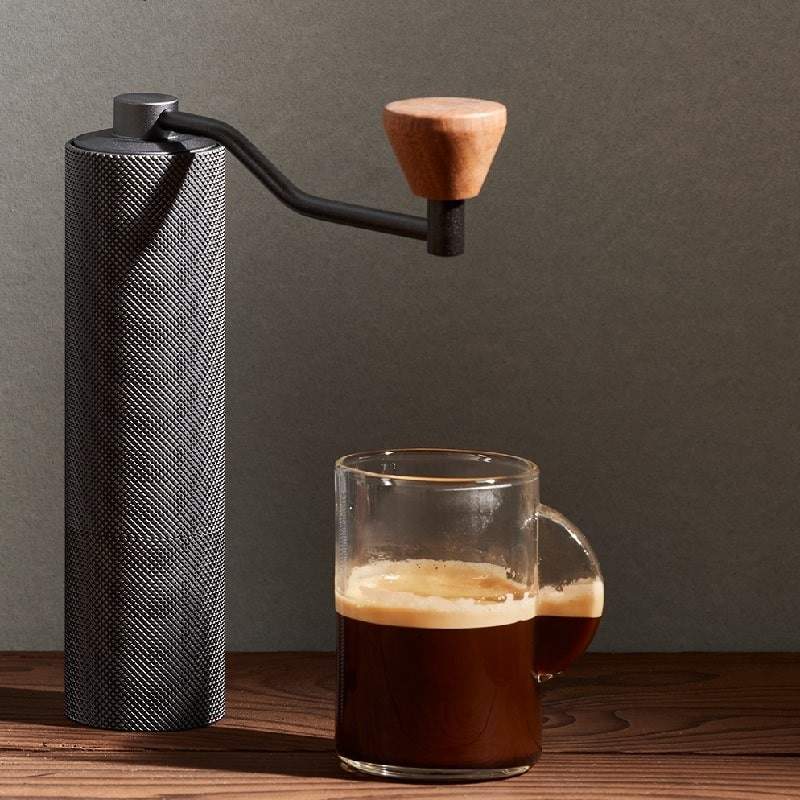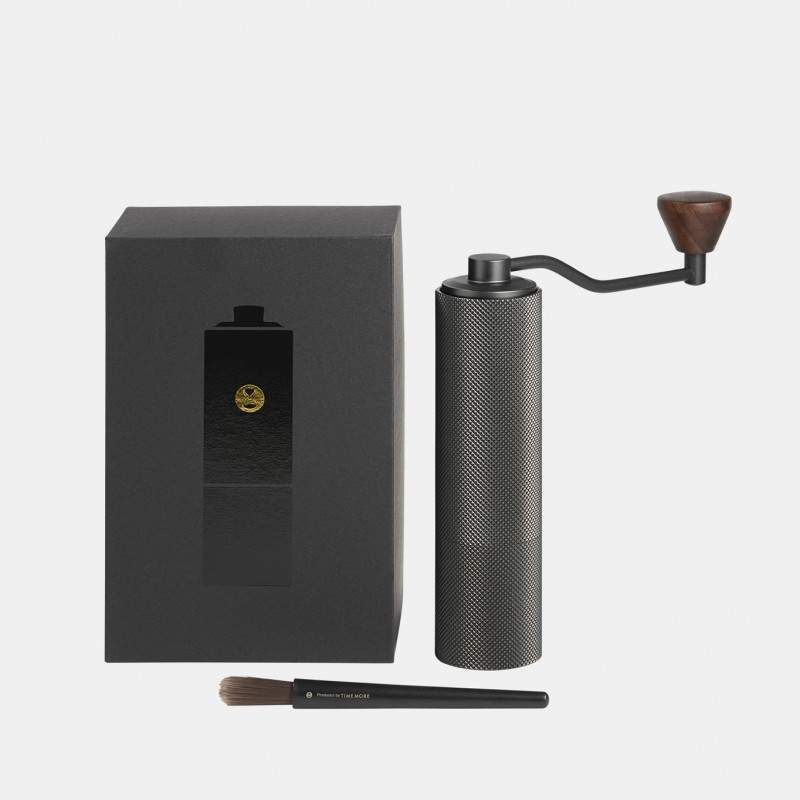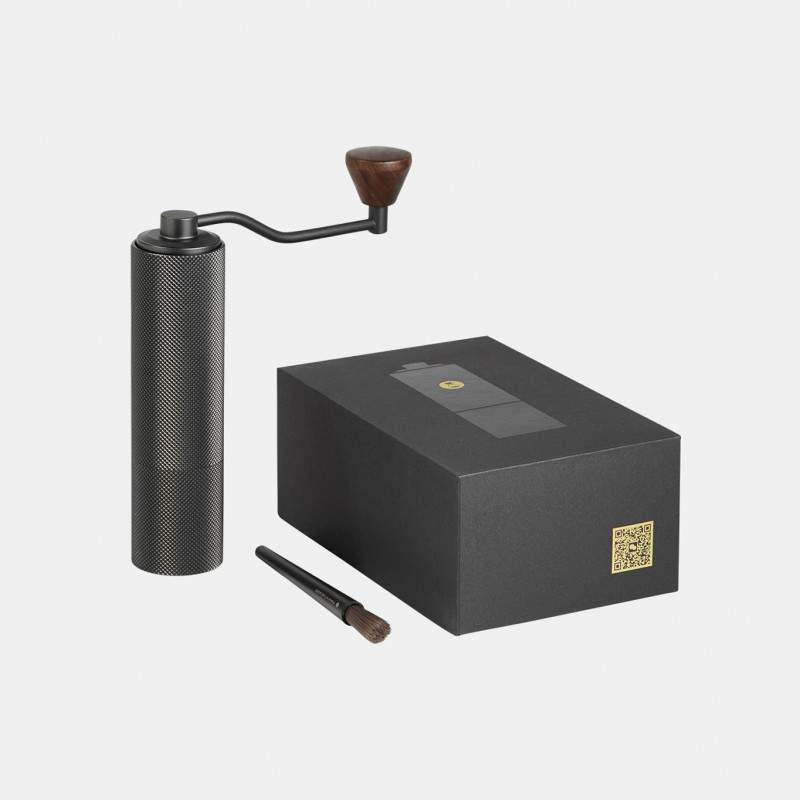 Timemore Slim Coffee Grinder
Description
TIMEMORE grinders are becoming a reference in the world of manual coffee grinders.

The TIMEMORE Slim is stylish, precise, with a minimal stylish design. It can hold up to 20g of coffee beans. With its compact size, you will be able to take it with you anywhere you go. Ideal for Slow coffee and Drip filter coffee brewing methods. The TIMEMORE Slim grinder is built to last with its stainless steel conical burrs and solid aluminium body.
Space is saved by placing your coffee beans directly into the mechanism, an interesting innovation ! It can hold up to 20g of coffee beans.
Technical characteristics
Dimensions : H 16 cm
Composition : Body and container in aluminium alloy. Knob in black walnut. Central axis and burrs in stainless steel and carbon steel.
Specificity : Adjustable coarseness point to point
---
Timemore
TIMEMORE is an established brand co-founded in 2012 by several coffee lovers from China and Singarore, specializing in the original designing and developing of hand-made coffee equipment and roasting specialty coffee beans.