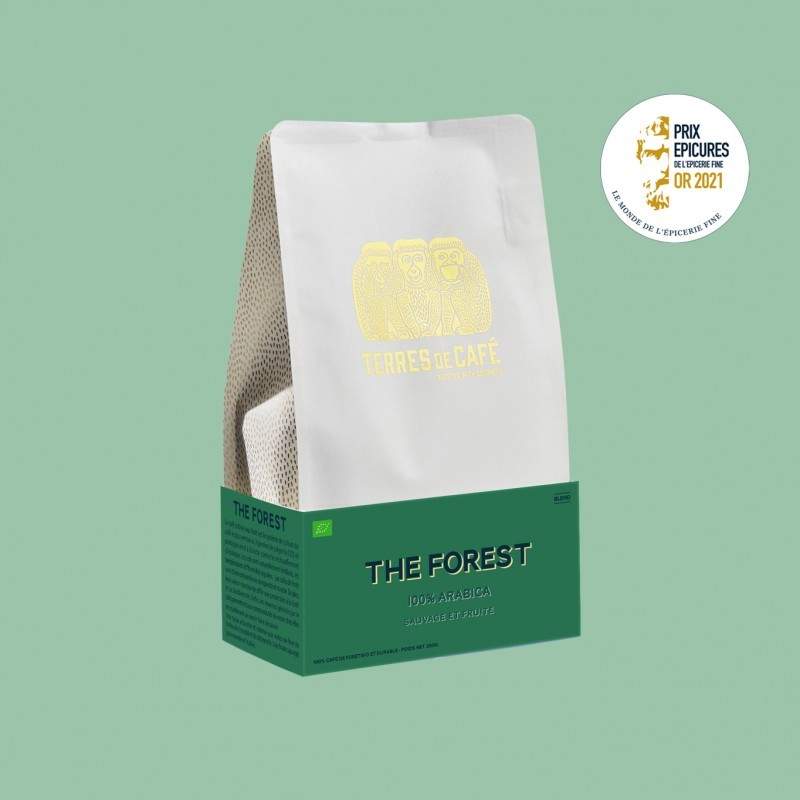 Awarded Espresso Duo Coffees Collection
Description
This Terres de Café's gift box contains 2 bags of coffee beans or ground coffee (250gr):
The Forest : Ethiopia blend
On the nose : notes of chocolate and sweet spices.
On the mouth : creamy and delicious with notes of chocolate, praline, sweet spices.
Organic Ethiopia H3 : Ethiopia blend
One the nose: an intense and thick crema exudes notes of cacao and frangipane.
In the mouth: the attack is supple, the body extremely velvety. The spicy typicity of semi-wild mokas stretched by a fine acidity is intoxicating with gluttony. A very persistent and delicious length on the palate. A very large espresso, classic and racy.
In case of shortage on a range, we guarantee the delivery in replacement of a superior or equal range.
---
Terres de Café
Founded in 2009 by Christophe Servell, Terres de Café offers the largest range of specialty coffees in Europe with more than 30 exclusive coffees, in grain or ground, pure origin or blends.