coming soon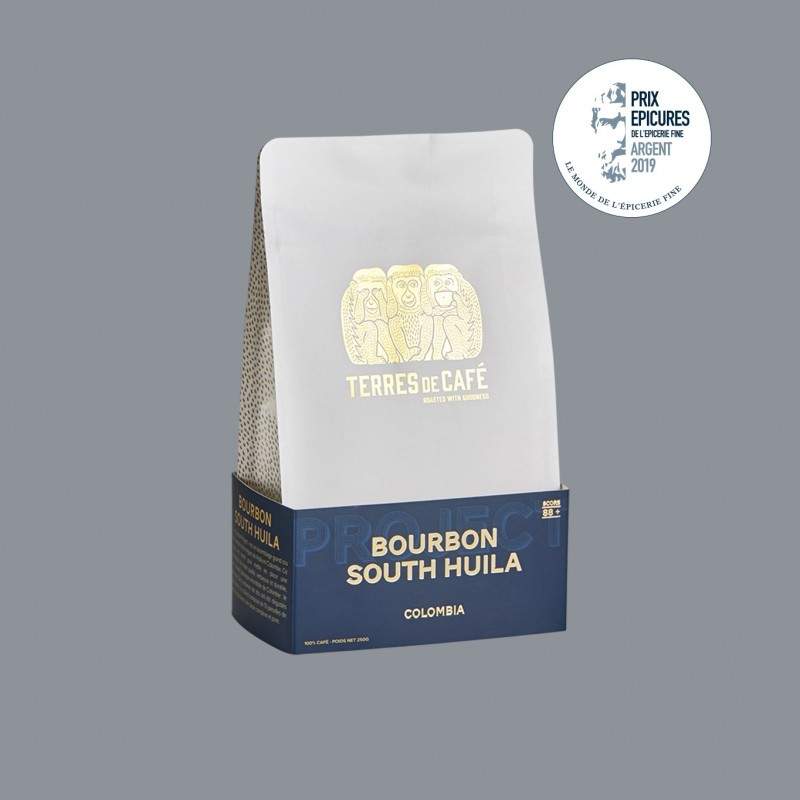 Grand Cru Duo Coffee Collection
Description
This Terres de Café set consists of 2 bags of coffee beans or ground:
Sourcing notes:

 The Dukale brothers wonderfully combine the ancestral know-how of Ethiopian coffee growing with the techniques and requirements of contemporary specialty coffee. 
Tasting notes: 

The nose is bewitching with notes of wild berries and jasmine. 
The acidity is elegant with notes of bergamot and stewed blueberry, supported by the sweetness of brown sugar, tonka bean and black tea. Cardamom and jasmine bring depth and complexity throughout the cup. 
The body is dense, fine, smooth and the persistence reveals notes of acacia honey and butter.
Sourcing

notes

:

 The first coffee trees that landed in Colombia in the 19th century were Bourbons. They were cultivated until the 1960s, before the National Coffee Federation offered new hybrid varieties, more productive and more resistant to diseases, but not necessarily more qualitative in cup. By the turn of the 2000s, Bourbon cultivation had become anecdotal in the second Arabica producing country. More than 100 batches of Bourbons tasted to retain 3 and create a batch of very high quality, reproducible each year with the same farms. Coffees bought at double the market price. In short, our idea of ​​sustainable sourcing.
Tasting notes:

A complex and pure cup, with notes of flowers, tea, red fruits and sweet citrus. A silky body supported by a magnificent tension.
In case of shortage on a range, we guarantee the delivery in replacement of a superior or equal range.
Technical Characteristics
Dimensions: L 23.5 x l 17.5 x H 8 cm
Composition: Bourbon South Huila & Dukale Alo Sidama
---
Terres de Café
Founded in 2009 by Christophe Servell, Terres de Café offers the largest range of specialty coffees in Europe with more than 30 exclusive coffees, in grain or ground, pure origin or blends.