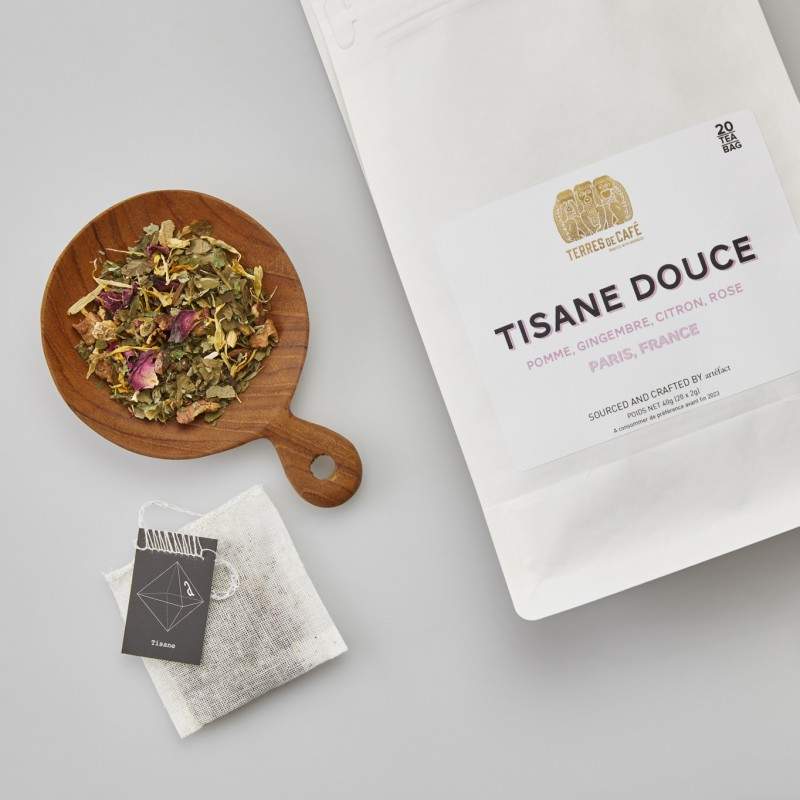 Apple Ginger Lemon rose Herb Tea
Description
A sweet and delicate herb tea.
Characteristics

Weight :  20 teabags

Composition:  apple pieces, blackberry leaves, ginger pieces, lemon peel, mint, eucalyptus leaves, marigold flowers, rose flowers.
---
Confiture Parisienne
Created in 2015 by 2 French passionate women : Laura and Nadège. Confiture Parisienne is a jam brand, whose products are made in paris, with great packagings. Terres de café is collaborating for the first time with Confiture Parisienne, for the realisation of a spread made of Terres de café coffee beans.