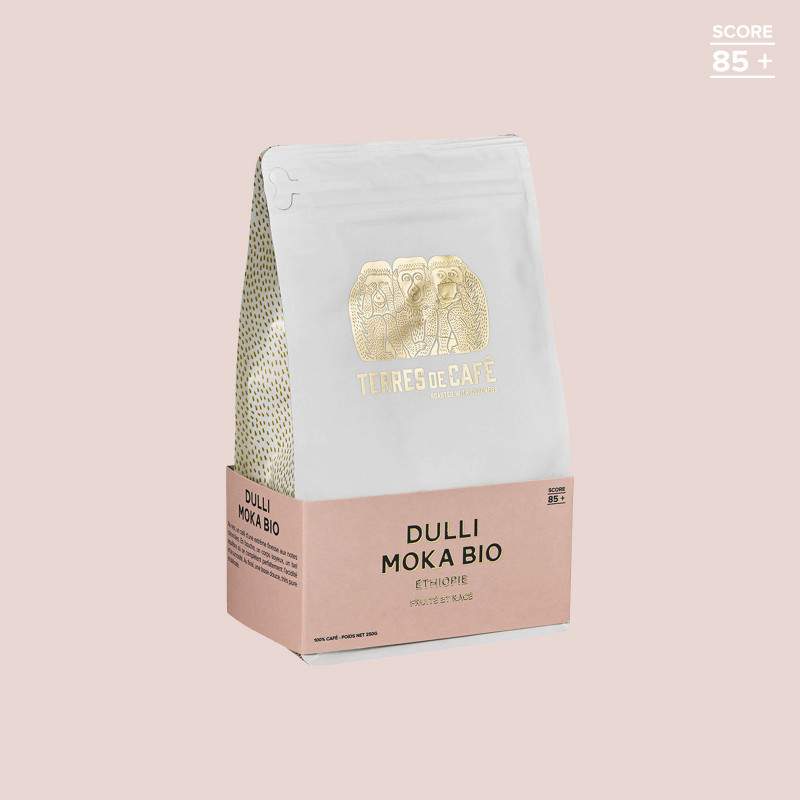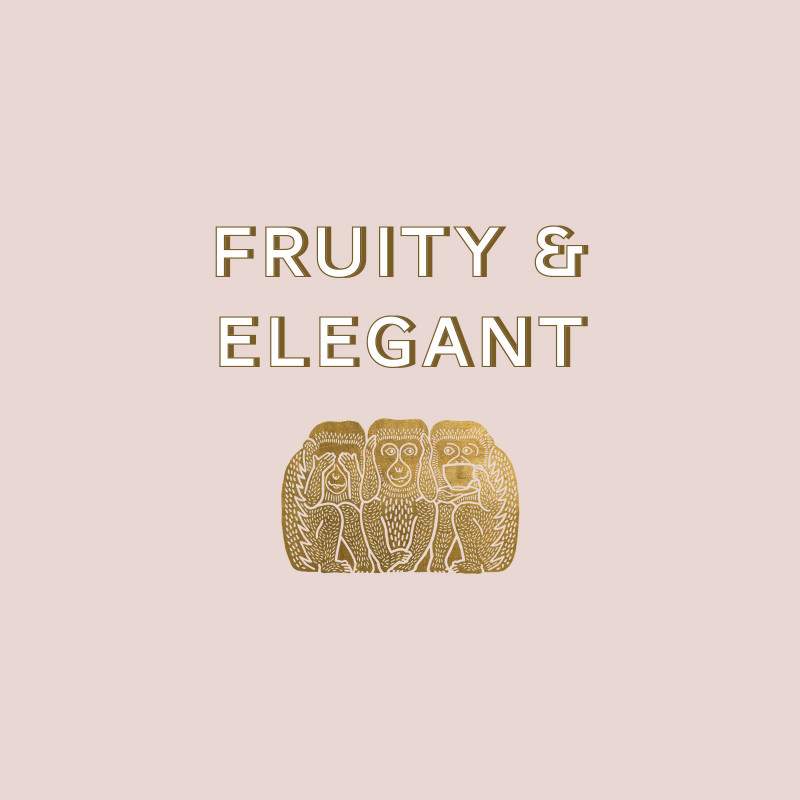 Organic Dulli Anfilloo Moka
Tasting note
Forest coffee of Wallaga, coffee's birthplace. On the nose: flowers, chocolate and spices. A chiseled and juicy mouthfeel, then notes of lemon and grapefruit. A long and delicious finish.
Roasted in France by Terres de Café
This coffee is roasted for espresso methods and slow coffee methods.
The "espresso roasting" is recommended for the following equipment :

The "slow coffee roasting" is recommended for the following equipment :

What is a score?
Our product range is categorised by score: 80+, 85+, 88+ We have the "Specialty Coffee Association of America" to thank for the system of "scores", who defined a very strict ratings protocol to evaluate the quality of speciality coffee. This ratings system enables players within the sector, as well as coffee lovers, to share a common language. Within this tasting protocol, the main criteria for the evaluation of a coffee are noted: odour, aroma, after-taste, acidity, body, harmony, purity...
The final score classifies the coffee within a hierarchy unique to speciality coffee. The coffee must achieve a score of at least 80/100 to be considered a speciality coffee.
A detailed look at the scores attributed to speciality coffee:
- Score 80+ = very good coffee
- Score 85+ = exceptional coffee
- Score 88+ = grand cru* (great vintage)
Our blends, being mixtures of multiple coffees, are excluded from the rating system, although they are all comprised of speciality coffees.
*The SCAA classifies 90+ coffees as "Outstanding". We consider an 88+ coffee to reflect a quality that is already outstanding, already representing the excellence of the sector. In this regard, it is a Grand Cru.
---
Sourcing note
Ethiopia and especially Wallaga are closely linked to coffee growing terroirs and it was there that we purchased our very first batch of coffee. Wallaga is one of the historic coffee houses, and Dulli Mountain is one of its most beautiful terroirs. Here, coffee trees grow harmoniously side by side with the protective Mother Forest. Coffee has been cultivated there for at least five centuries by local farmers. The work we have done over the past ten years has enabled us to make progress harvest after harvest and we are now very proud to be able to market our Dulli Moka Bio, a sound traditional coffee.
A speciality coffee
Speciality coffee are the best batches of coffee from farms or local cooperatives. They are fully traceable (botanical variety, region, plot) and respect demanding processing methods. This guarantees exceptional quality in the cup.