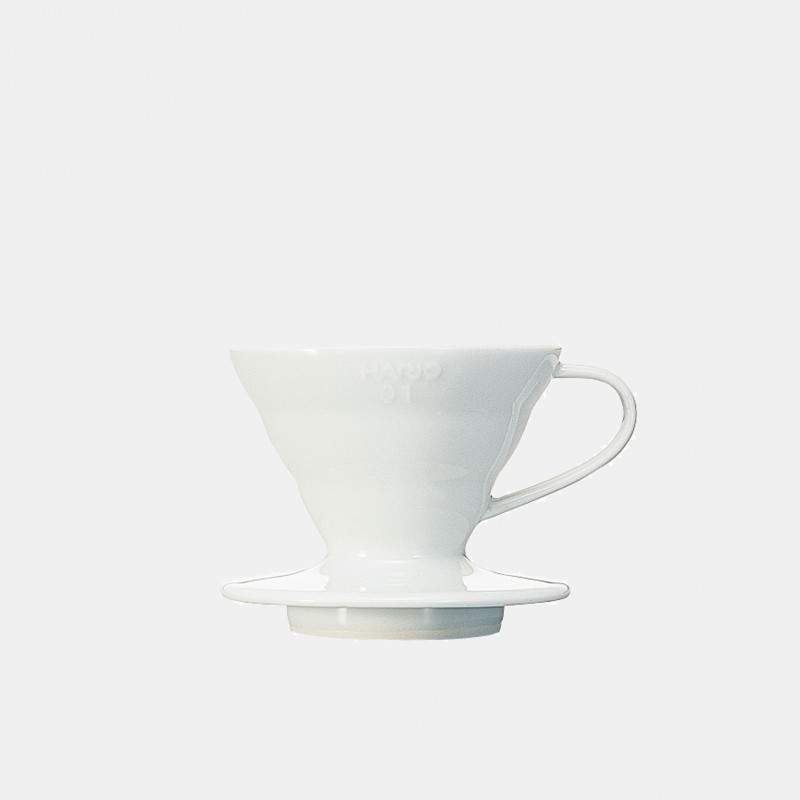 Hario ceramic dripper 01 1/4 cups - White
Hario
Hario is a company dedicated to the design, production, and sale of heatproof glass since 1921. It is the only heatproof glass manufacturer in Japan to have a factory ! It began its our history as a manufacturer of laboratory glassware. In 1964, it expanded its production to household items, starting with the coffee syphon.
Details
Dimensions : H 6.5 x ⌀ 8 cm
Composition : Ceramic
Entretien : Diswasher safe, microwave
---
Description
Cone-shaped ceramic dripper, useful for pour coffee. The angle of the cone adds depth so water flows to the center, increasing the time it's in contact with the ground coffee. It is designed to sit on Hario glass carafe or a mug. Made in Japan.
Vous aimerez aussi