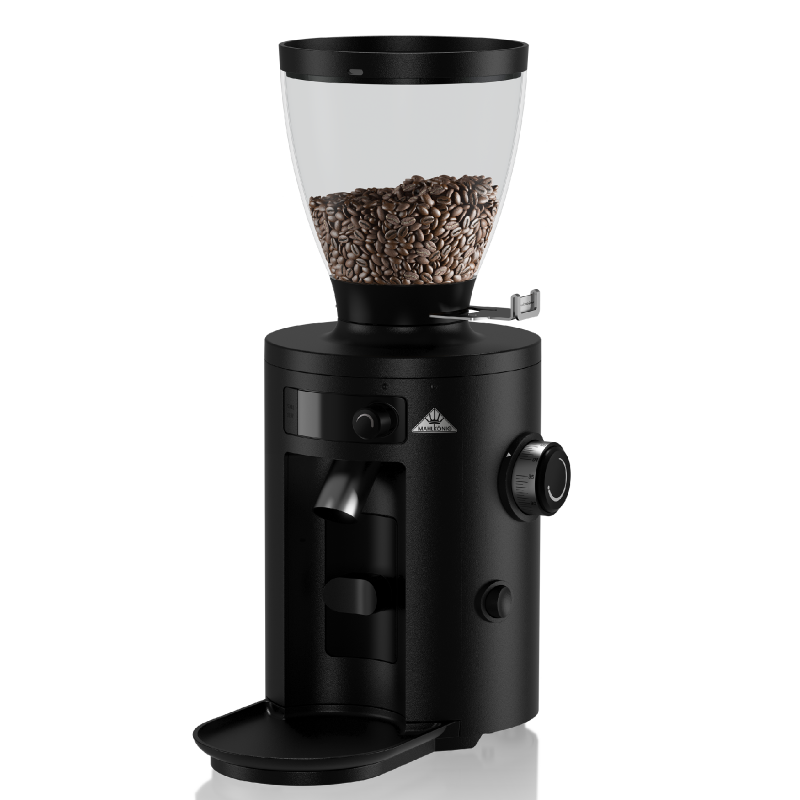 Description
Finally a real Malkhonig mill intended for individuals. Robustness, precision, consistency, ergonomics, everything you need to make espresso at home easier.
A special award-winning Expresso pack offered with any purchase of the x54 mill. The pack includes: 10 Blend coffee as well as The Forest in 250g.
Avantages :
• 4 preconfigured grinding recipes per time: 2 for the espresso (single / double), 2 for the filter (single cup and liter).
• Adjustable according to user preference.
• Manual grinding on demand.
• Sleep timer.
• Disc life monitor.
• Safety shutdown of the motor when the bean hopper is not fitted.
Delivery includes :
• Grinder preinstalled with espresso module.
• A separate filter module.
• A stainless steel measuring cup for filter milling recipes.
• An environmentally friendly user manual grain hopper, polystyrene-free packaging and plastic bags that are only biodegradable.
Technical characteristics
Dimensions : 120 x 350 x 180 cm
Weight : 5,1kg
Capacity of the bean container : 500 g
Voltage / Frequency : 220-240V 50/60Hz, 110-127V 60 Hz, 100V 50/60Hz
Maintenance : Your mill should be cleaned about once a week, it all depends on your intensity of use of the machine but also on the type of grain and the degree of grinding. We recommend GRINDZ for cleaning your mill.
---
Mahlkönig
Mahlkönig is the first choice of baristas from all around the world. Our coffee grinders are regarded as guarantors for the highest coffee quality possible – since as early as 1924. We enable an even extraction of the precious entire coffee aroma with our outstanding grinding performances. The results are truly unique tastes experiences being served with every single cup.
Our product mangement relies on a systematic translation of the market's requirement in order to realize the customers' desired taste profiles. We owe our top achievements in performance and product quality to the engagement and experiences of our long-term colleagues working on the engineering, inside the production and at our assembly lines. This is how Mahlkönig stays on top as the undisputed market leader.