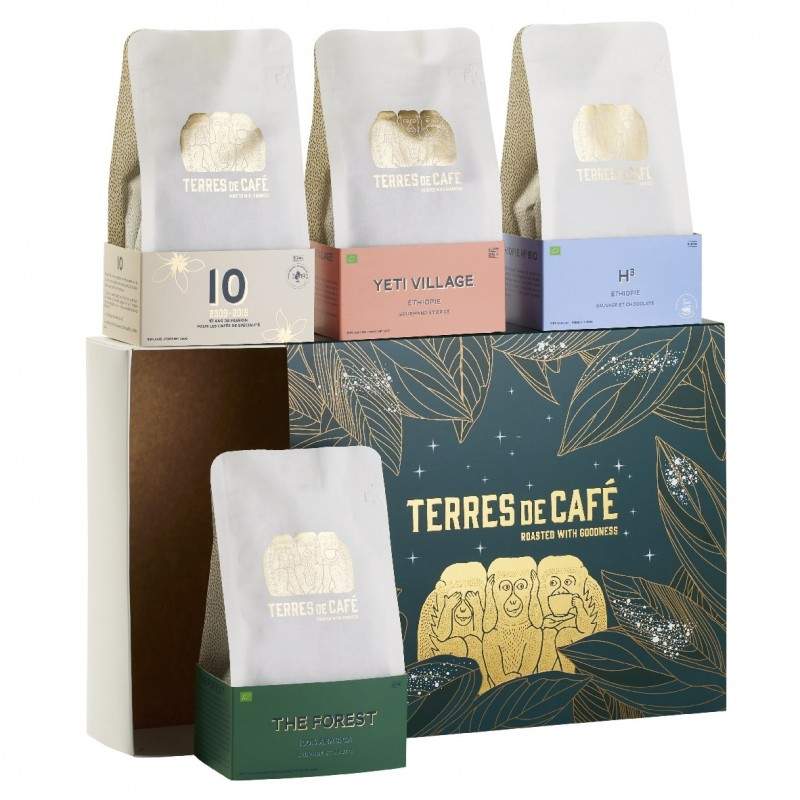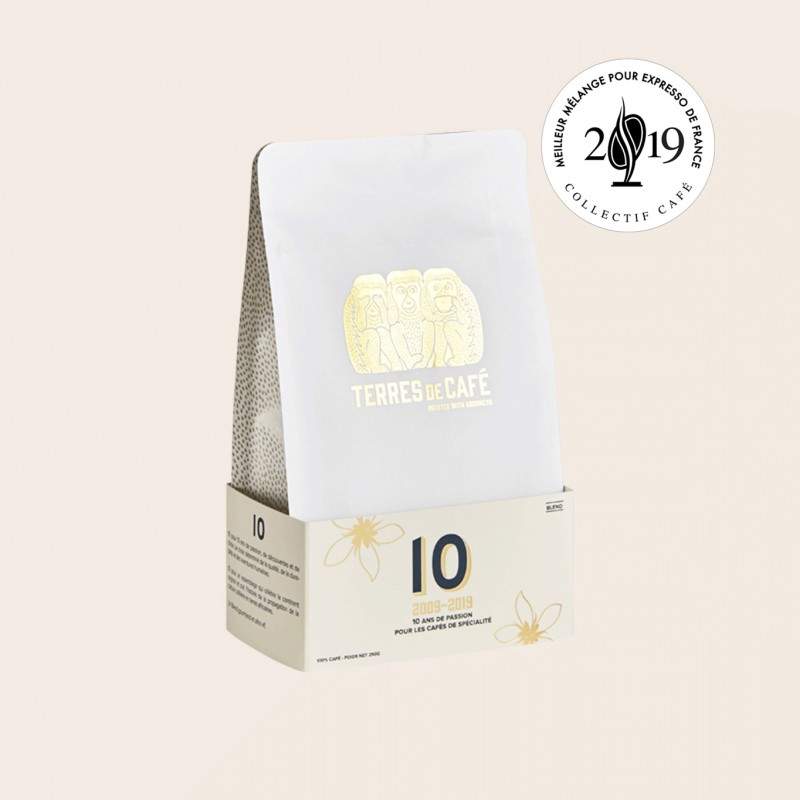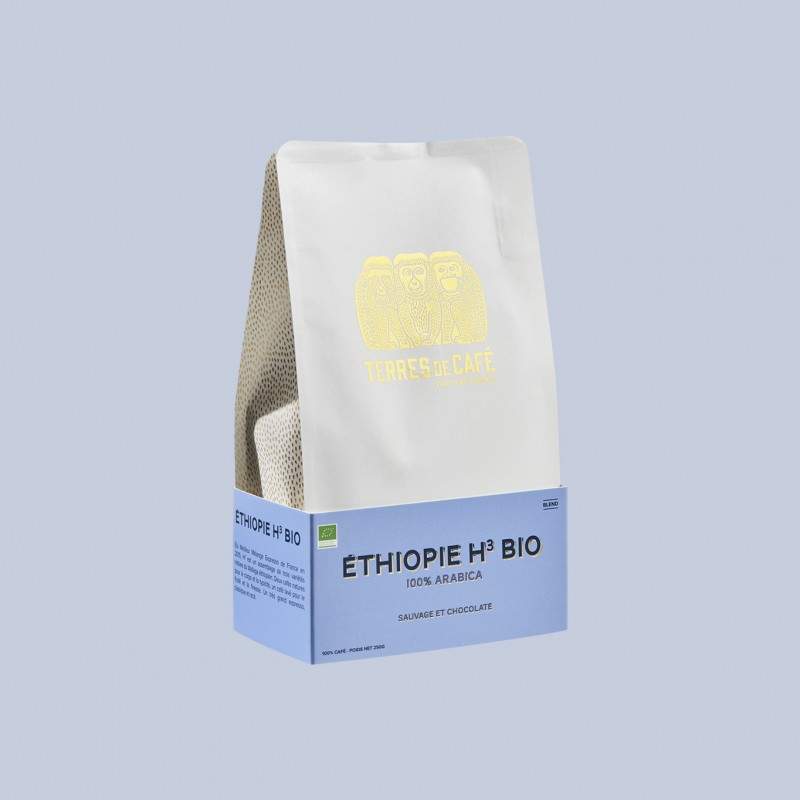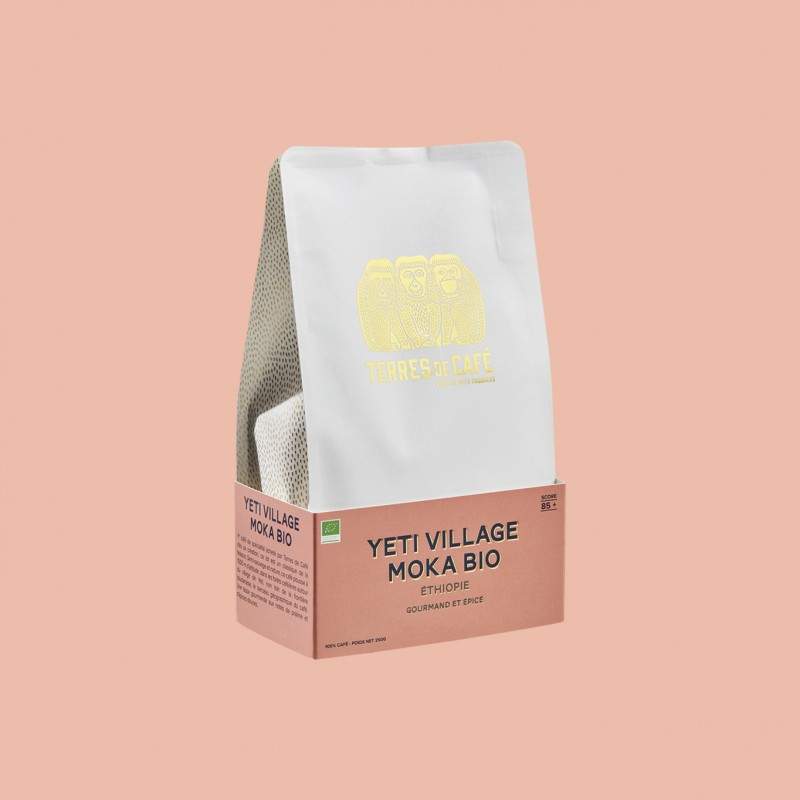 Rewarded coffee box esp x4
Description
This Terres de Café's gift box contains 2 bags of coffee beans or ground coffee (250gr):
The Forest: The forest is a blend of Ethiopian forest coffees bringing together the components required for sustainable agriculture.
On the nose, notes of chocolate and sweet spices.
On the palate, creamy and gourmet with notes of chocolate, praline, sweet spices.
Yeti Village Moka bio, Éthiopia (85+)
A velvety body that announces gluttony, a perfectly balanced cup of absolute gluttony.
Organic H3 : Ethiopia H3 organic is a blend of three varieties native to Ethiopia's Wallaga area, winner of Best Espresso Blend in France in 2015. Two natural coffees for body and typicity, a washed coffee to yield fruitiness and finesse.
In the nose, an intense and thick crema exhales notes of cocoa and frangipane. The attack is supple, the body extremely velvety. The spicy typicity of semi-wild mokas tightened by fine acidity offers intoxicating gourmandise.
Long in the mouth, very persistent and gourmet. A highly esteemed espresso, classic and sophisticated.
10 Blend : "This blend is called 10, to celebrate my ten years of activity and passion for speciality coffee and at the same time the 10 years of Terres de Café. 10 is profiled as a velvety smooth body with an explosion of fruit on the finish." Christophe Servell
In the mouth, a very sweet beginning in a velvety body, always with honey and spices and an explosion of fruit, raspberry, pear, apricot. A long, gourmet and praline finish.
Technical Characteristics
Dimensions: L 23.5 x l 17.5 x H 8 cm
---
Terres de Café
Founded in 2009 by Christophe Servell, Terres de Café offers the largest range of specialty coffees in Europe with more than 30 exclusive coffees, in grain or ground, pure origin or blends.