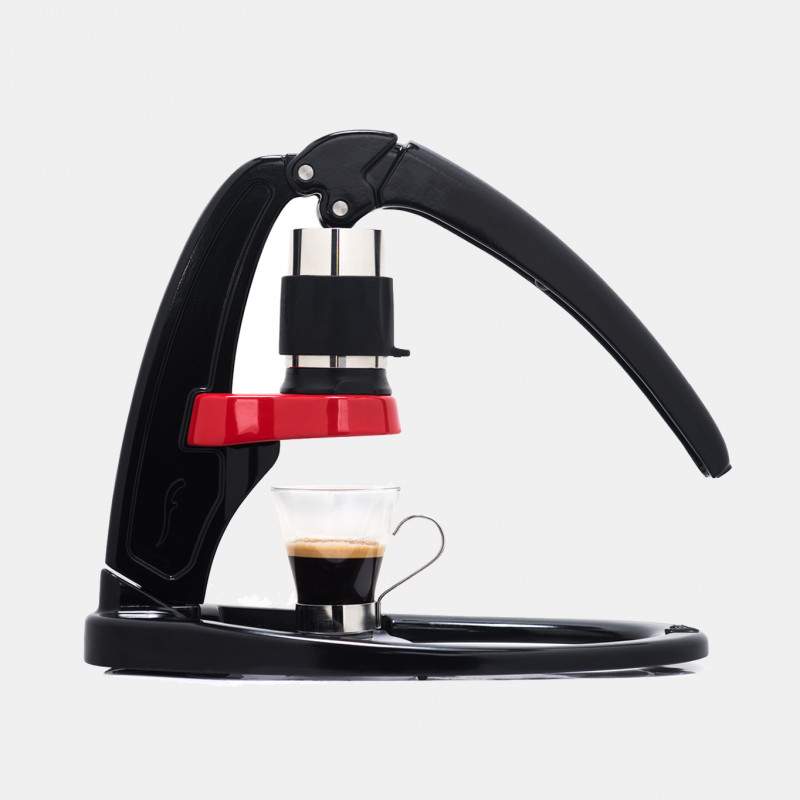 Manual espresso machine Classic solo Flair Espresso
Description
Manual and portable espresso machine Classic solo by Flair Espresso.
This manual espresso machine will satisfy you with the great quality of its espressos, it is easy and fun to use! The Classic solo is an ecologic alternative for espresso lovers. It works by human energy, and thus use no electricity nor pods.
It is easy to clean thanks to its removable parts.
Thanks to the carrying bag given with the device, you can carry your Classic solo everywhere, for great espressos anytime!
We recommand you to use à coffee grinder before making your espresso. For a perfect espresso, an homogeneous grinding that fits espresso machines is highly recommanded.
Caractéristiques techniques
Dimensions : l 8 cm x h 23 cm x P 32
Weight: 2,27 kg
Warranty: 5 years for some parts of the coffee maker (press stand and brew cylinder)
---
Flair Espresso
With Flair Espresso, discover the coffee perfectly pure thanks to convenient devices with atypical design! The Flair manual coffee maker are portable and will accompany you everywhere for great espressos at any moment.