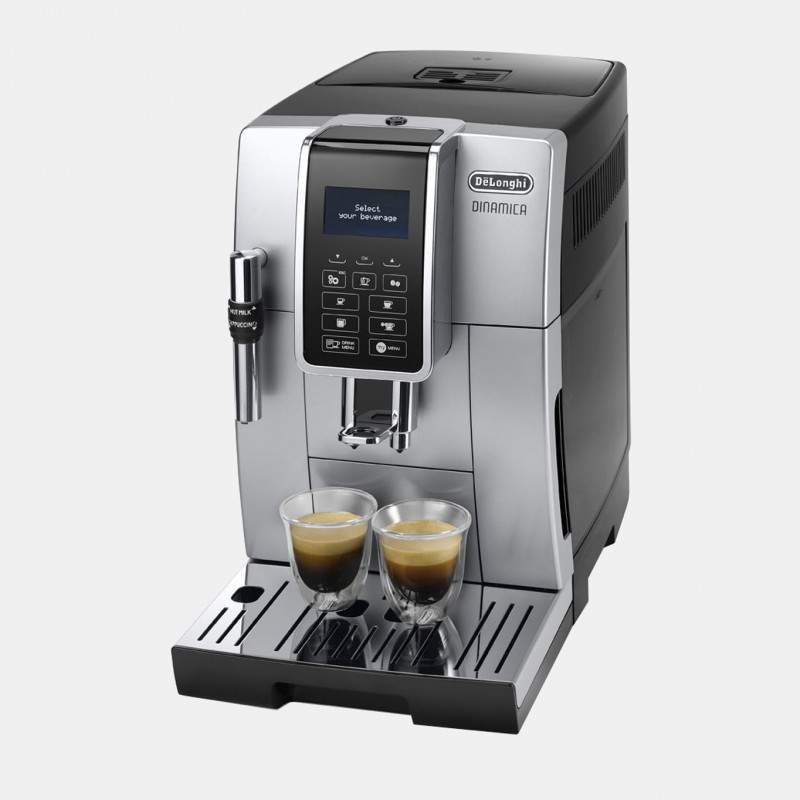 Dinamica Feb 3535 SB Coffee Machine
Description
Machine à café automatique De'Longhi dotée d'un broyeur à grains et d'un panneau de commande tactile avec icones retro-éclairées.
Menu My : memorisez chacunes des boissons selon vos critères ( intensité et longueur souhaitées)
6 boissons disponibles sur l'interface : expresso, ristretto, allongé, café long, doppio+, international. Nettoyage facile.
Choix d'utilisation : café en grains ou moulu. Préparation de 2 expressos en même temps Grand réservoir à grains de 300g. Broyeur intégré avec finesse de mouture réglable (13 niveaux)
Characteristics
Dimensions : H 42.9 x 23.6 x P 34.8 cm
Weight : 9.5 kg
Beans container capacity : 300 gr
Rated voltage/Frequency : 230V 50Hz.
Pump pressure (bar): 15 bars
Composition : Inox
Product Care : For optimal hygiene, the carafe comes with an integrated clean function: after beverage preparation, all parts in contact with milk are automatically washed with hot water and steam.
Garanty : 2 years
---
De'Longhi
Fondée en 1902, De'longhi est une marque italienne spécialisée dans l'electroménager. Depuis les années 1990, la marque fabrique des machines à café automatiques ou expresso de qualité, mélant performance et innovation.
Vous aimerez aussi