coming soon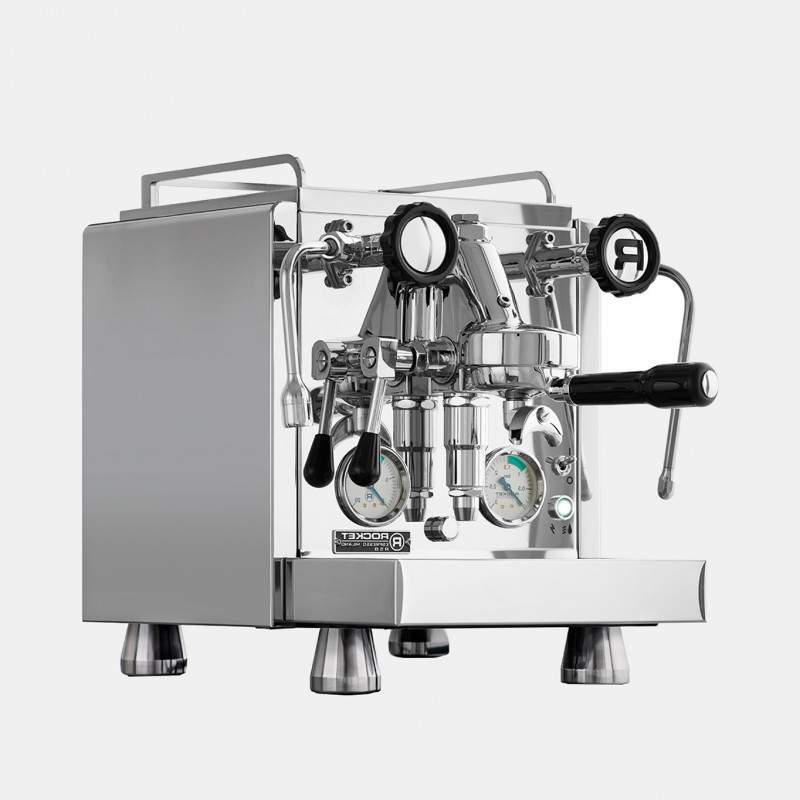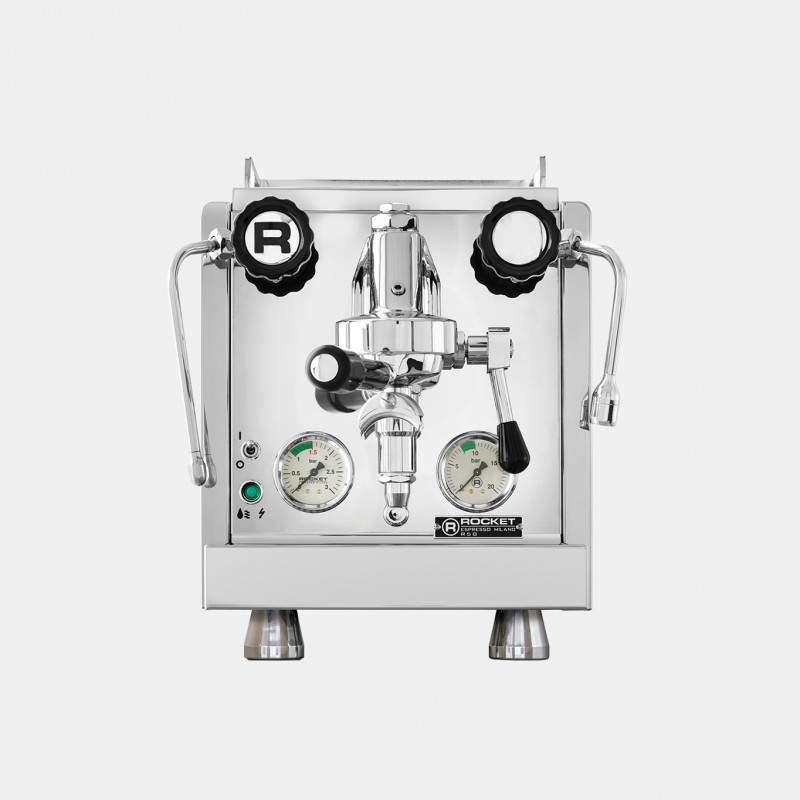 DESCRIPTION
This top range Rocket Espresso machine has great performances : double boiler, and still the Italian elegance.
Its perfect thermal stability makes it the best value for money on the market. The Rocket R58 V2 can have a domestic use or a semi professional use (until 80 coffees each day). With this exceptional machine, make the greatest espressos.
Advantages of the R58 or Rocket Espresso :
Quiet rotary pump
Junction to the water network (in and out) to make the machine 100% autonomous 
Advantages of the brand :
Nice modern conception in stainless steel
E-61 coffee group : thermal stability
Boiler of 1.7L of water and 0.58L for the coffee. 2 boilers in copper 
PID system maintain and control the temperature of both boilers
Automatic control of the boiler level
Système PID : maintient et contrôle de la température des 2 chaudières
Double system of pre-infusion : optimized coffee extraction
Quiet rotary pump
Isolated nozzles 
Removable cup support
Nice volume : 20% higher regarding the other coffee machines of the market
Removable drip tray : easier to clean
Support de tasse amovible
OUR EXPERTISE : best thermal stability in its category, which makes it the best value for price. A coffee machine that has a professional quality, and explains its price quite high. A perfect extraction.
USE : domestic and semi professional (until 80 coffees each day)
ADVICE : now or later, use a grinder for a great expresso, as long as you put fresh roasted coffee of course ! 
For any purchase of a Rocket coffee machine, Terres de Café offers you an organic box (coffee beans) and a filter brita
We only ship coffee machines in France. For more information on the product, please contact eshop@terresdecafe.com.
---
ROCKET ESPRESSO
Found by New Zealander Andrew Meo and Italian Daniele Berenbruch, Rocket Espresso is specialized in espresso machines. The're made by hand in Milano.