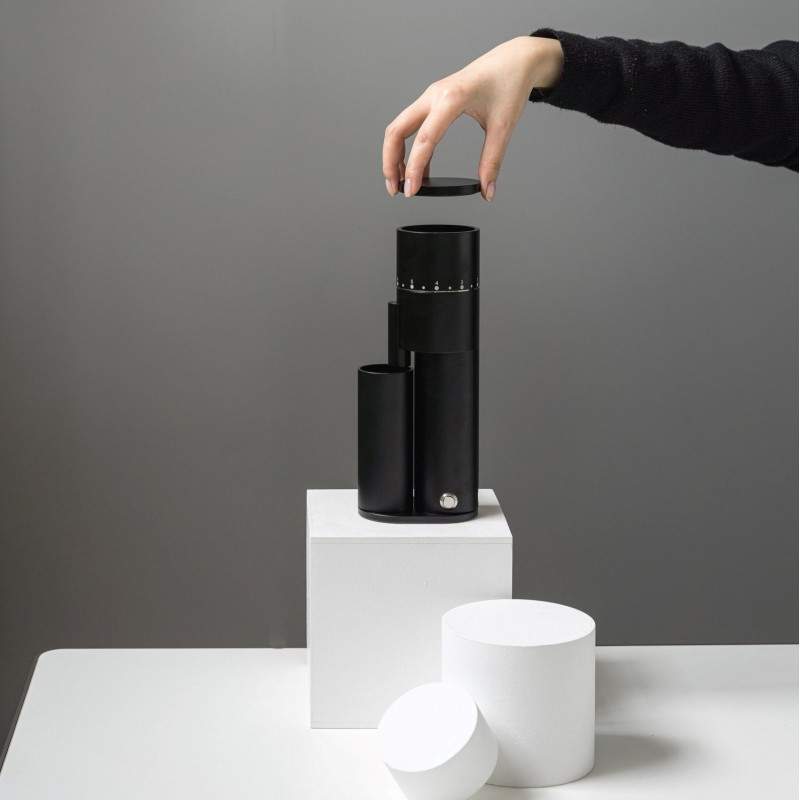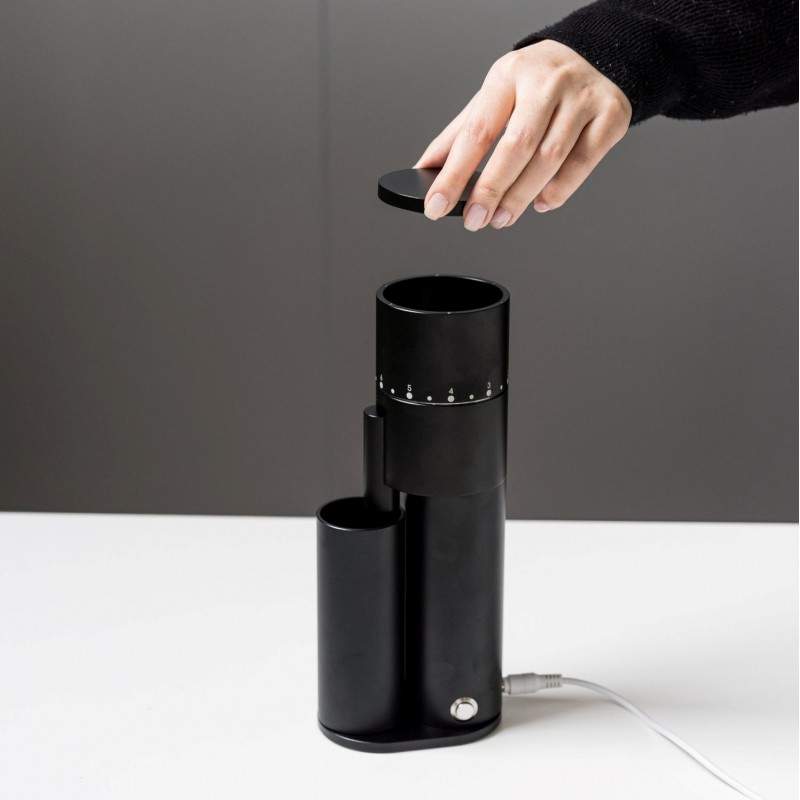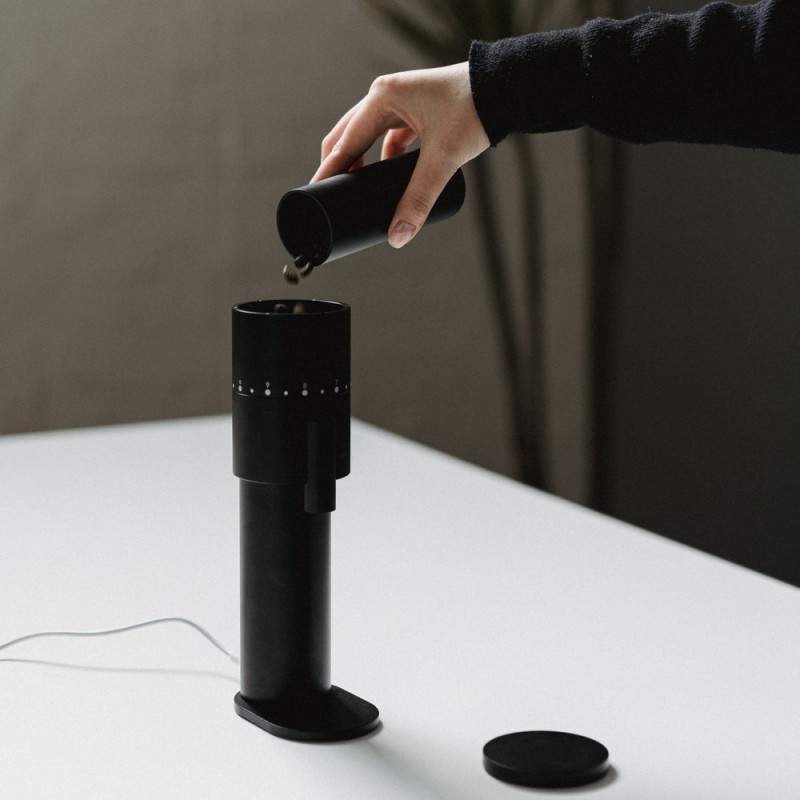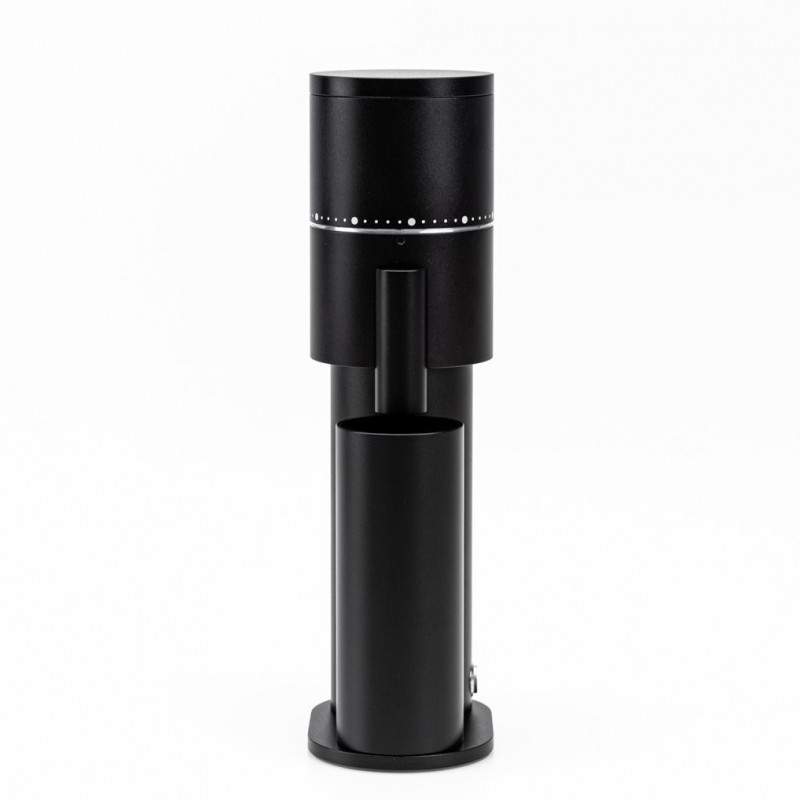 Coffee Grinder Lagom Mini - Black
Description
Our favorite:
A grinder comparable to the best manual grinders in the world, in electric!
This is the latest from Option-O, a brand that makes some of the best mills in the world. No retention, very homogeneous grind, low noise, sleek and elegant design. It's everything you'd expect from this wave of ultra-modern grinders, designed by and for specialty coffee enthusiasts. 
Compact and lightweight - the premium home electric grinder. 
ALL METAL - PREMIUM CONSTRUCTION FOR LONGEVITY 
Option-O's vision is not only to create functional and beautiful coffee tools, but also durable and long-lasting. All Lagom mini parts are carefully selected and constructed from a blend of high-strength stainless steel and space-grade aluminum that are treated for an anodized, corrosion-resistant finish - each of these components has been deliberately chosen and assembled with the goal of providing you with years of reliable service.
BOTH SOFT AND ESPRESSO METHODS 
Specially designed wheels provide an excellent grind for both filter and espresso.
ZERO RETENTION - SINGLE DOSE 
At Option-O, all grinders are designed to have as close to zero retention as possible.
In other words, between two coffees, there is no need to purge. You can therefore change coffee as often as you like, without loss.
MAGNETIZED CUP 
The magnetized cup is perfectly and effortlessly positioned under the ground coffee supply.
It is made from a single block of metal and has a perfectly smooth finish on the inside and outside.
Not only is it comfortable to hold, but its design also ensures that the entire grind is easily poured into your filter pan.
CUSTOM-DESIGNED GRINDING WHEELS
The 48mm Moonshine grinders work particularly well for light roasted specialty coffee beans.
The highly consistent grind results in cups with great clarity, good sweetness and bright acidity.
PRECISION-ORIENTED DESIGN TO PROVIDE A STABLE AND CONSISTENT GRIND SIZE 
At Option-O precision and grind quality are the priority and will never be compromised. All parts of the Lagom Mini are CNC machined to ensure industrial-grade precision, while the mill's main shaft is supported by two P5-grade angular contact bearings - both to ensure maximum grindstone stability and precision for consistent grind results.
As a reminder: 
The "espresso" roasting method is recommended for the following coffee makers, machines and packaging:

The "slow coffee" roasting is recommended for the following coffee makers:

Characteristics
Grinding wheel type: 48 mm custom tapered 
Grinding adjustment: Infinitely variable grinding adjustment
Typical dynamic grinding retention: <0.1g
Size (D × W × H); Weight: 9.5 × 6.5 × 24 cm; 1.5 kg
Grinder capacity: approx. 35g depending on roast levels
Main material of construction: CNC machined and anodized aluminum 6061-T6
Grinding time (18g dose) Approx. 15-30s at filter setting, 45-60s at espresso setting
Duty cycle: < 90 s (1.5 min) = maximum recommended grinding time per cycle. Minimum rest time of 90 s (1.5 min) between cycles, for a maximum of 4 cycles in a 10 minute period. If the total grinding time has exceeded 6 minutes, allow a minimum of 30 minutes rest.
Motor: Continuous current, rated for > 600 hours (or > 1,200 kg of coffee at filter grind setting)
One year limited warranty against manufacturing defects
---
Option-O
Option-O is a team of passionate coffee engineers who met in Melbourne with a simple mission: to create and manufacture beautiful coffee grinders that last and make delicious coffee.
You might also like