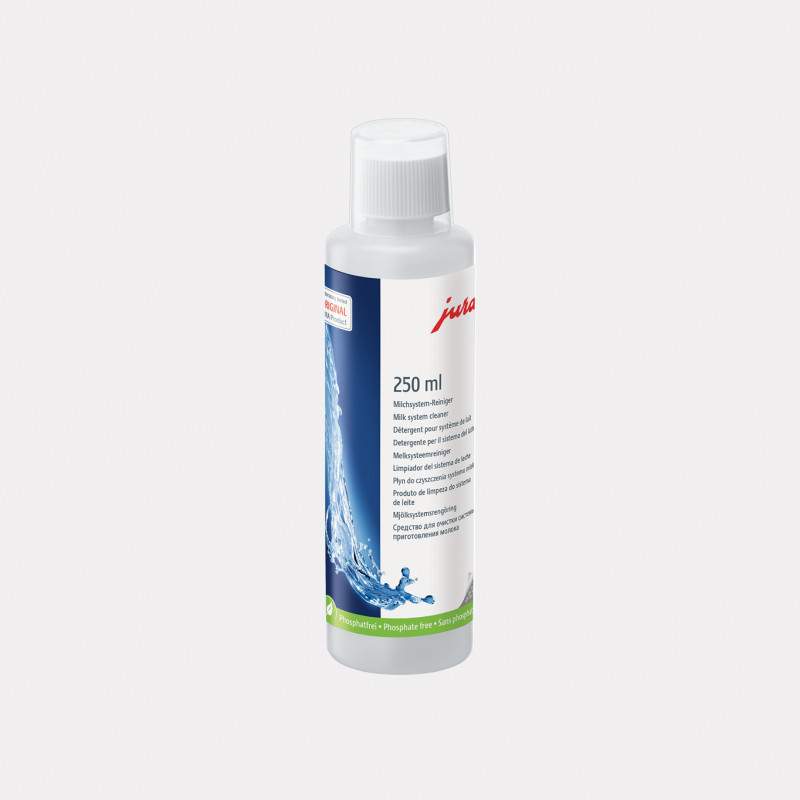 Description
Liquid cleaner for milk systems for JURA fully automatic coffee machines.
Alkaline cleaning liquid especially developed for Jura fully automatic coffee machines for thorough removal of milk deposits and milk fat. The formulation is tailored to use in Jura fully automatic coffee machines and ensures effective while gentle cleaning, thereby extending the life of your coffee machine. The liquid cleaner can also be used for other devices such as milk frothers.
Caractéristiques techniques
Phosphate free.
Laboratory tested
Made in Germany
---
JURA
Created in 1931, JURA is a Swiss company that develops innovative high-end household appliances. As a pioneer in the field of automatic espresso/coffee machines JURA has been a main contributor to the household appliance sector since the middle of the 1980s. Now, the company uses its experience and know-how for the development of semi-professional appliances for the office and foodservice sector.