Terres de Café is 10 years old !
Published : 06/05/2019 11:48:49
Categories : News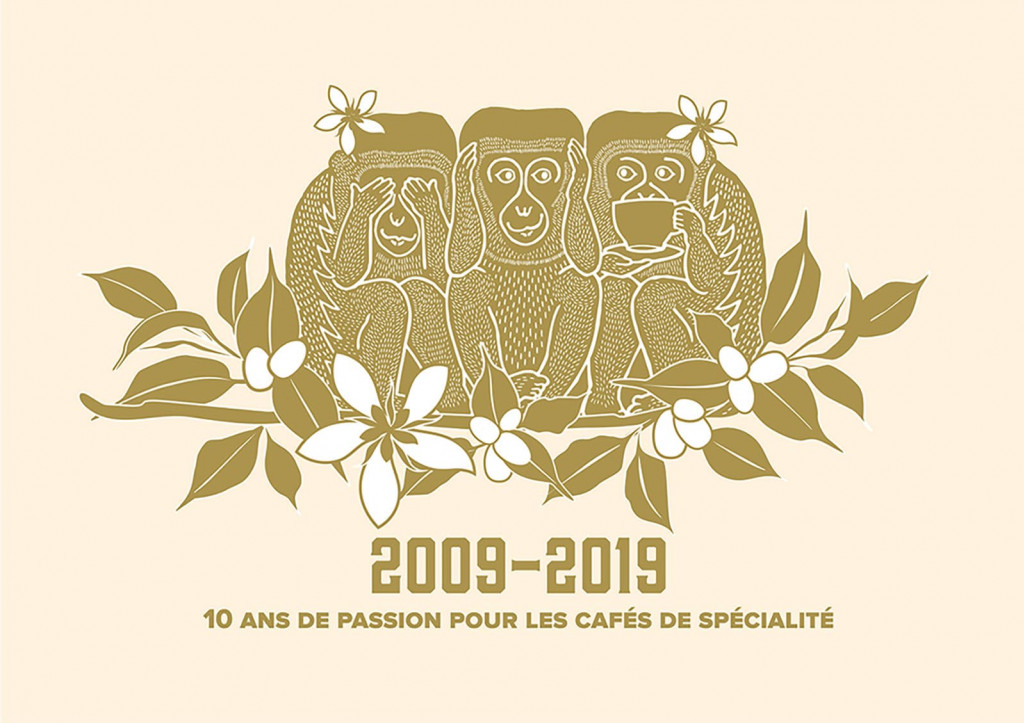 Created in 2009 by Christophe Servell, Terres de Café was a pioneer in the field of speciality coffees. These high-end coffees are set apart by their quality of taste, by the care taken in the choice of soils and by the rigour of the transformation processes. In 10 years,
Terres de Café has become the leading French player in speciality coffee and every day contributes to developing a sustainable channel in producing countries by respecting a demanding House charter:
• Favour coffee grown using agroforestry to combat climate change, deforestation and promote the expertise and the attachment of farming communities to their lands,
• Optimise volumes of coffee purchased from long-term partners to create strong ties and to give them visibility in terms of qualitative and quantitative development,
• Sensitise partners about environmental and social sustainability and support them with training and purchase commitments,
• Promote the quality, traceability and safeguarding of agricultural heritage through high purchase prices compared to "commodity" market prices, thus enabling smallholders to live off their work,
• Maintain a continuous, direct and trusting relationship with partner producers, Not collaborating with agribusiness multinationals that destroy resources and forests. 
Terres de Café has received several awards during those 10 years.
Elected "Best French Roaster" in 2015, Christophe Servell also received the title of "Best Espresso Blend" with the Heirloom 3 Bio blend the same year.This year, the Blend 10, specially created to celebrate 10 years of the brand, has received this distinction.
To celebrate its 10 years, Terres de Café is treating itself to a new star location of 140 m2 in the heart of the Marais. In a modern and warm setting, designed by the firm Dion & Arles, this new boutique is the emotional and cultural link between producers and consumers.
There you can savour exceptional cups offered in espresso or softer style, prepared by one of the house baristas. Some of them have been recognised on several occasions by the profession, and Terres de Café has in its ranks Pierre de Chantérac, 1st Prize in the Barista Masters 2019 and French Brewer Cup Champion 2019, also David Ly, 2019 French champion of Latte Art and Michael Lebars, runner up of France Latte Art 2018.
You can also buy one of 30 coffee varieties in beans, ground or capsules, from the best farms in East Africa and Central and South America, sourced and roasted by the brand. A vaulted room in the basement hosts training and workshops. This boutique is the brand's fifth in Paris.
To inaugurate this location and celebrate its 10th anniversary, Terres de Café is offering 10 days of exceptional entertainment, open to all, to discover speciality coffee.