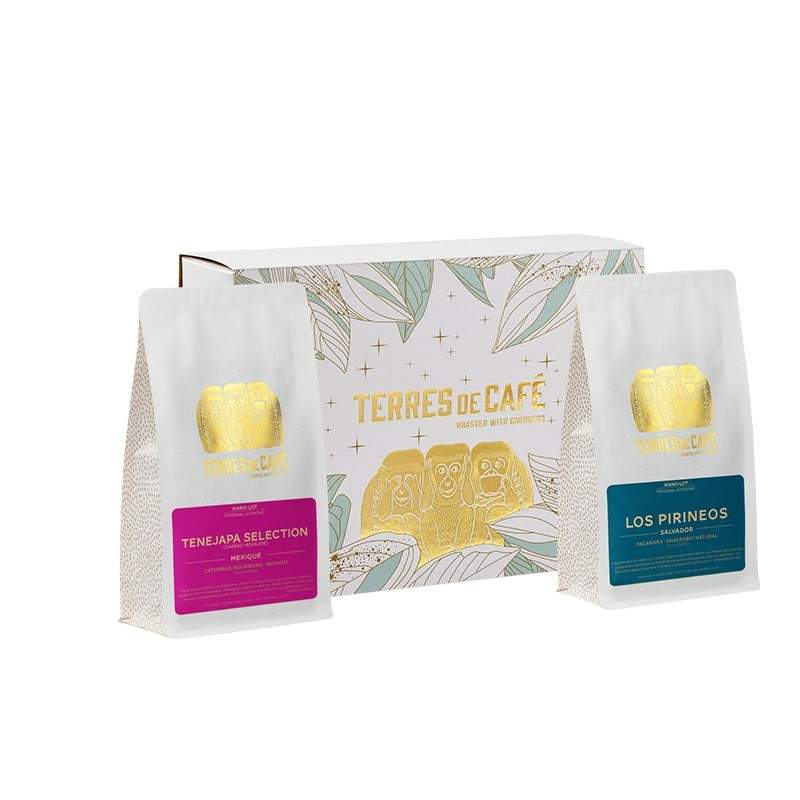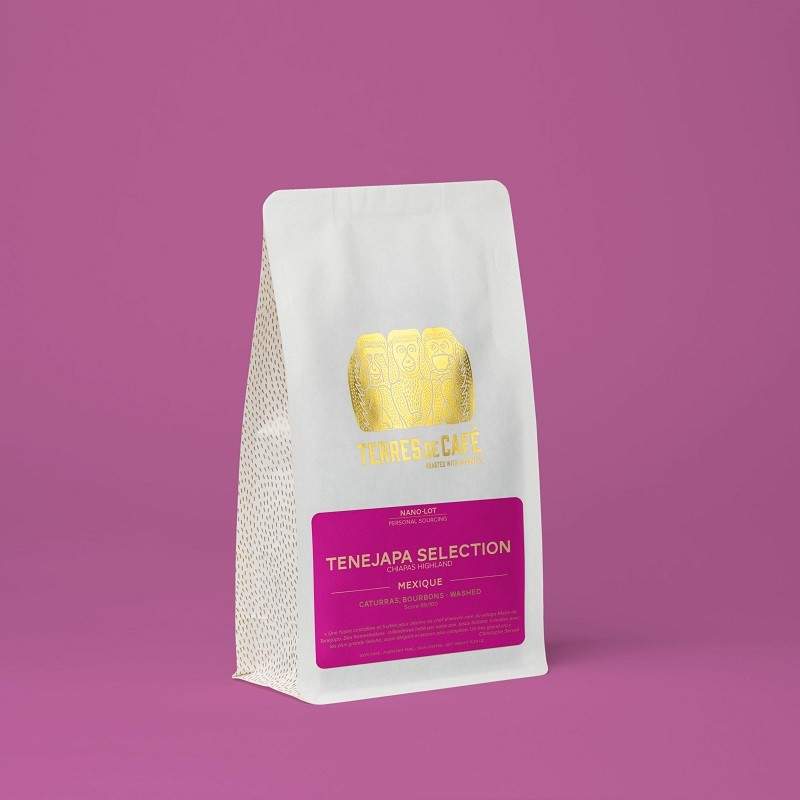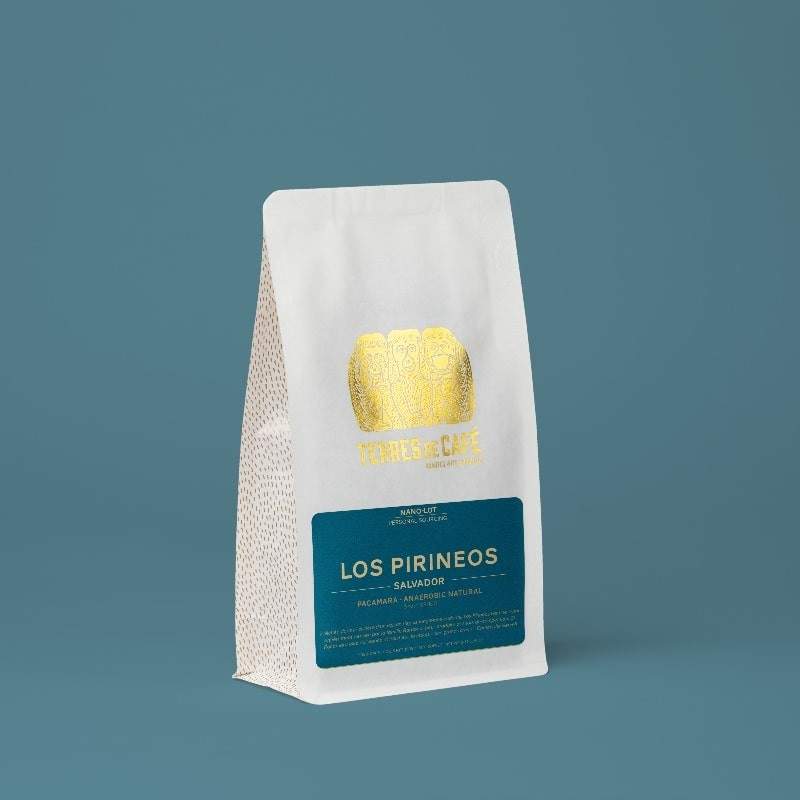 Tasting note
Los Pirineos - Pacamara
Nose: with notes of grenadine, strawberry and mulled wine. 
In the mouth: with notes of tropical fruits, brown sugar, milk chocolate, red fruits and cascara syrup.
Tenejapas Selection - Caturras, Bourbon, Lavé
Nose: very delicate with notes of lychee, white tea and caramel. 
In the mouth: a white peach sorbet combines with sweet candied citrus fruits (such as yuzu or lime) and cocoa bean. 
The body is round, smooth and the floral aftertaste is reminiscent of a sweet lemon blossom. 
Roasted in France by Terres de Café
The coffees are for expresso roasting and slow method roasting. 
The "espresso roasting" is recommended for the following equipment :

The "slow method roasting" is recommended for the following equipment :

What is a score? 
Our product range is categorised by score: 80+, 85+, 88+ We have the "Specialty Coffee Association of America" to thank for the system of "scores", who defined a very strict ratings protocol to evaluate the quality of speciality coffee. This ratings system enables players within the sector, as well as coffee lovers, to share a common language. Within this tasting protocol, the main criteria for the evaluation of a coffee are noted: odour, aroma, after-taste, acidity, body, harmony, purity...
The final score classifies the coffee within a hierarchy unique to speciality coffee. The coffee must achieve a score of at least 80/100 to be considered a speciality coffee.
A detailed look at the scores attributed to speciality coffee:
Our blends, being mixtures of multiple coffees, are excluded from the rating system, although they are all comprised of speciality coffees.
*The SCAA classifies 90+ coffees as "Outstanding". We consider an 88+ coffee to reflect a quality that is already outstanding, already representing the excellence of the sector. In this regard, it is a Grand Cru.
---
Sourcing note 
Los Pirineos : 
The late Gilberto Baraona, who died far too soon from Covid in 2020, had elevated his farm to the elite of Central American specialty coffee. Since the 2000s, he had been experimenting with every variety he could get his hands on in his small garden, then after tasting, planting the best renditions in plots. He was also an explorer of processes to bring "Salvador" out of the uniformity of washed coffees. Fortunately, his children, Diego and Fabiola, have taken over and the coffees are as beautiful as ever.
Tenejapa : 
A crystalline and fruity rocket to describe this masterpiece of three micro-producers from the Mayan village of Tenejapa. The fermentations were carried out at the "Beneficio Comunitario" of Sibactel, initiated by our friend Jesús Salazar.
A speciality coffee
Speciality coffee are the best batches of coffee from farms or local cooperatives. They are fully traceable (botanical variety, region, plot) and respect demanding processing methods. This guarantees exceptional quality in the cup.