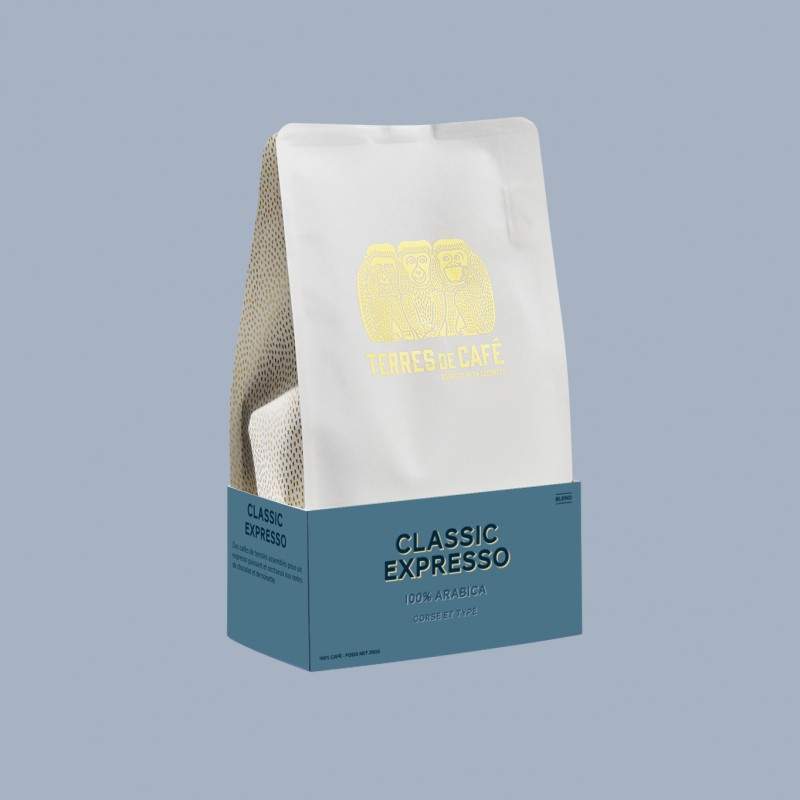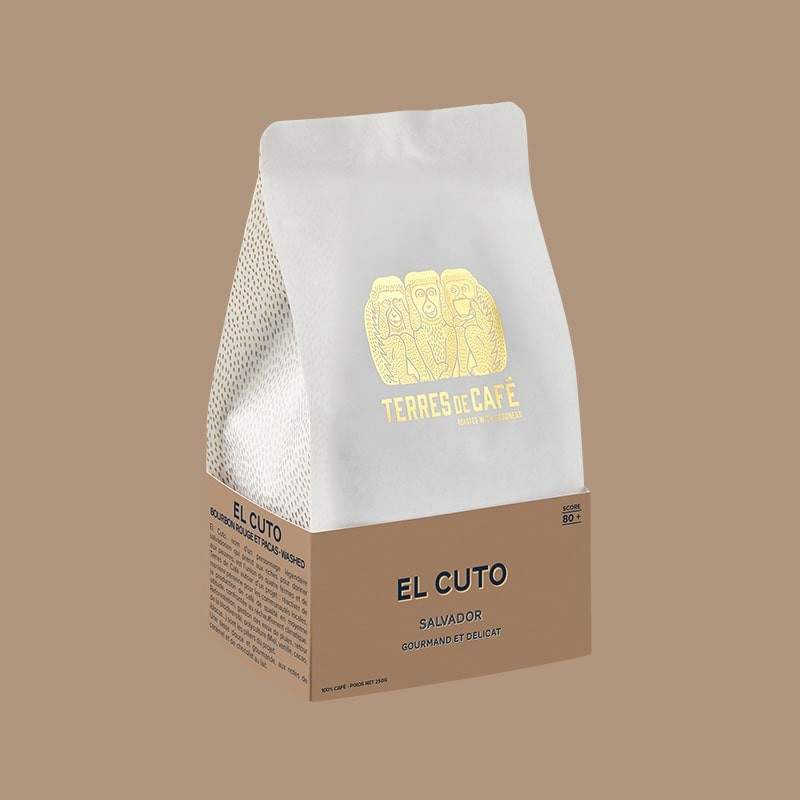 Discovery Set - Espresso Duo
Description
This Terres de Café's gift box contains 2 bags of coffee beans or ground coffee (250gr):
Classic Espresso Blend, blend
Terres de café goes upmarket with its Classic Expresso Blend with a more balanced and greedy blend.
A coffee both round and powerful with dominant notes of chocolate.
Attention, assembly especially profiled and roasted for a tasting in Expresso!
El Cuto, blend
The aromas are reminiscent of soft butterscotch candies coated with dark chocolate.
On the nose: faithful, the power of dark chocolate and hazelnut are balanced by the sweetness of prune, dried apricot and vanilla.
On the palate: full and round, offering a powerful yet greedy cup.
In case of shortage on a range, we guarantee the delivery in replacement of a superior or equal range.
---
Terres de Café
Founded in 2009 by Christophe Servell, Terres de Café offers the largest range of specialty coffees in Europe with more than 30 exclusive coffees, in grain or ground, pure origin or blends.