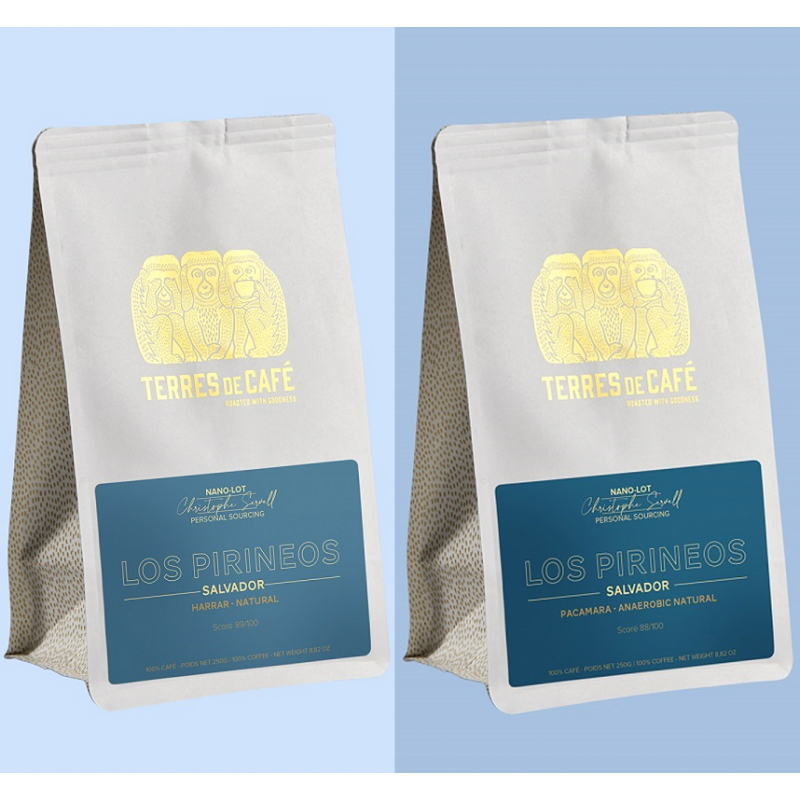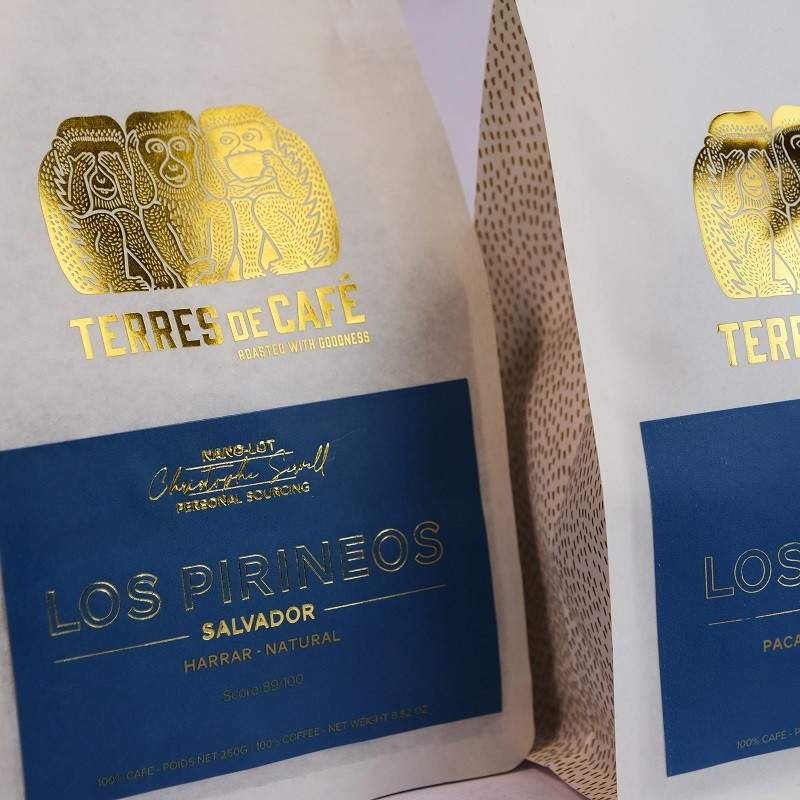 Description
Special batch Los Pirineos, 2 coffees of 250g.
Los Pirineos - Pacamara: An 88+ café from Savador.
On the nose, a basket of exotic fruits. On the palate, A silky body with notes of roasted pineapple, mango and citrus zest. All for a super gourmet finish on pastry notes and a beautiful "shortbread" persistence.
Los Pirineos - Harrar: An 88+ cafe from El Salvador.
A pastry nose, sweet and fruity. On the palate, a velvety body with notes of blueberries, currants and candied lemon, all held together by an elegant citric acidity. All for a greedy, suave, fine and slightly spicy finish.
Technical Characteristics
Dimensions: L 23.5 x l 17.5 x H 8 cm
Composition: KSF Heirloom honey process, Nanochala, Himalaya bourbon rouge & Volcan Azul caturra.
---
Sourcing note 
El Salvador is definitely taking us from peak to peak.
After the Himalaya Farm, it is the coffees of the Pireneos Farm that made us capsize.
The late Gilberto Baraona, who died far too soon from Covid in 2020, had elevated his farm to the elite of Centro American specialty coffee.
Since the 2000s, he experimented with all the varieties he could get his hands on in his small garden, then after tasting, planted the best renditions in plots.
He was also a process explorer to get the "Salvador" out of the uniformity of washed coffees. Fortunately, his children, Diego and Fabiola, have taken over and the coffees are still magnificent.
A speciality coffee
Speciality coffee are the best batches of coffee from farms or local cooperatives. They are fully traceable (botanical variety, region, plot) and respect demanding processing methods. This guarantees exceptional quality in the cup.