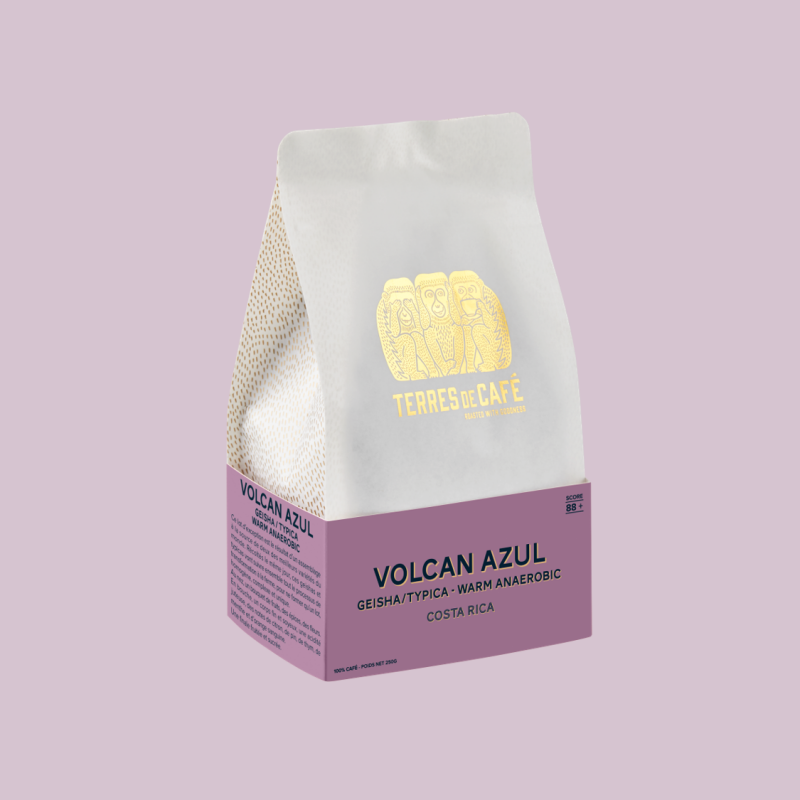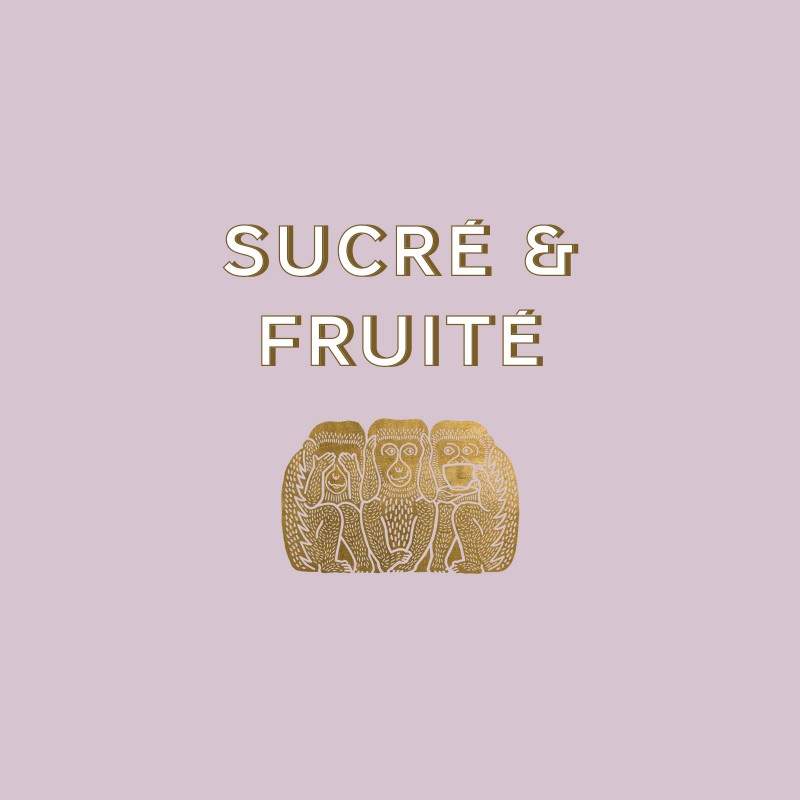 Volcan Azul Geisha Typica - Anaerobic Red Honey Coffee
Tasting note
On the nose, a bouquet of fruits, spices, flowers.
On the palate, a fine and silky body, juicy acidity, notes of lemon, pine, thyme, mint and blood orange. A fruity and sweet finish.
The coffee is roasted for espresso and mild methods. 
The "espresso roasting" is recommended for the following equipment :

The "slow coffee roasting" is recommended for the following equipment :


What is a score?
Our product range is categorised by score: 80+, 85+, 88+ We have the "Specialty Coffee Association of America" to thank for the system of "scores", who defined a very strict ratings protocol to evaluate the quality of speciality coffee. This ratings system enables players within the sector, as well as coffee lovers, to share a common language. Within this tasting protocol, the main criteria for the evaluation of a coffee are noted: odour, aroma, after-taste, acidity, body, harmony, purity...
The final score classifies the coffee within a hierarchy unique to speciality coffee. The coffee must achieve a score of at least 80/100 to be considered a speciality coffee.
A detailed look at the scores attributed to speciality coffee:
Our blends, being mixtures of multiple coffees, are excluded from the rating system, although they are all comprised of speciality coffees.
*The SCAA classifies 90+ coffees as "Outstanding". We consider an 88+ coffee to reflect a quality that is already outstanding, already representing the excellence of the sector. In this regard, it is a Grand Cru.
---
Sourcing note
This exceptional batch is the result of a blend at the source, of two of the best varieties in the world. Harvested on the same day, these geishas and typicas will go through the entire transformation process on the farm together, to form a homogeneous, complex and unique batch.
What is a specialty coffee ?
As its name suggests, specialty coffee brings together specific characters :
Care taken in the choice of terroir
Rigor in the selection of botanical varieties used
Control of cultivation and harvesting methods 
Respect of the fermentation, drying and sorting process