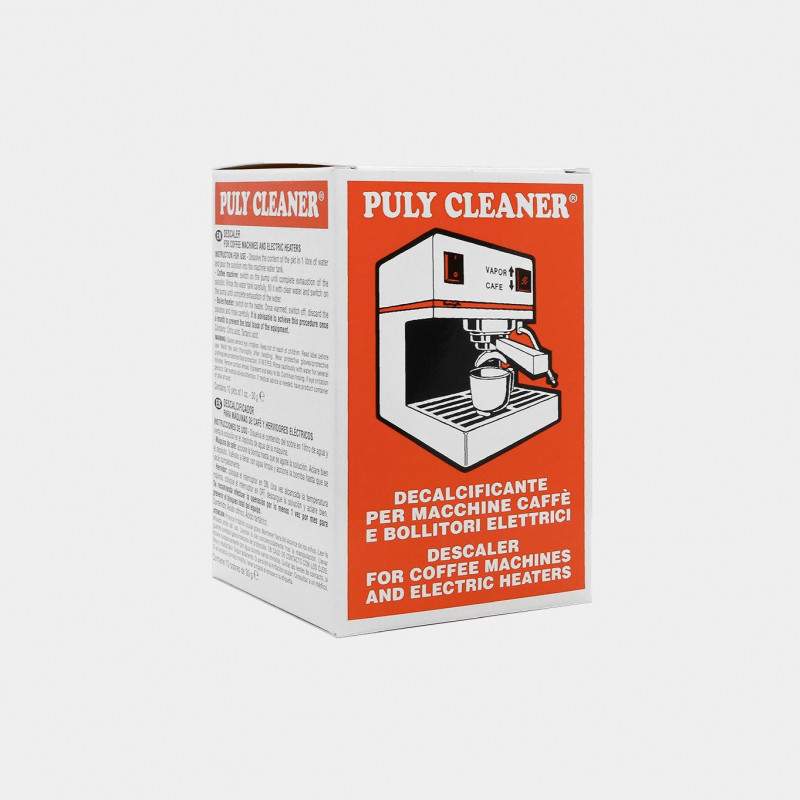 Description
Set of 10 x 30g PULY CAFF cleaner and descaler powder tablets. Ideal for all machines with hand fill water tank or kettles. Each bag can clean one electric machine.
To use the product :
Coffee machine : pour a bag in your water tank (full) and activate the pump until the tank is empty. Rince the water tank and make it works again to rince it well.
Kettle : pour a bag in a kettle fill with water, and heat it up. Once the water is hot, drain the kettle and rince it well.
CHARACTERISTICS
10 x 30g bags
---
PULY CAFF
Puly Caff is an italian brand created in 1890 and specialized in coffee machine cleaning products.