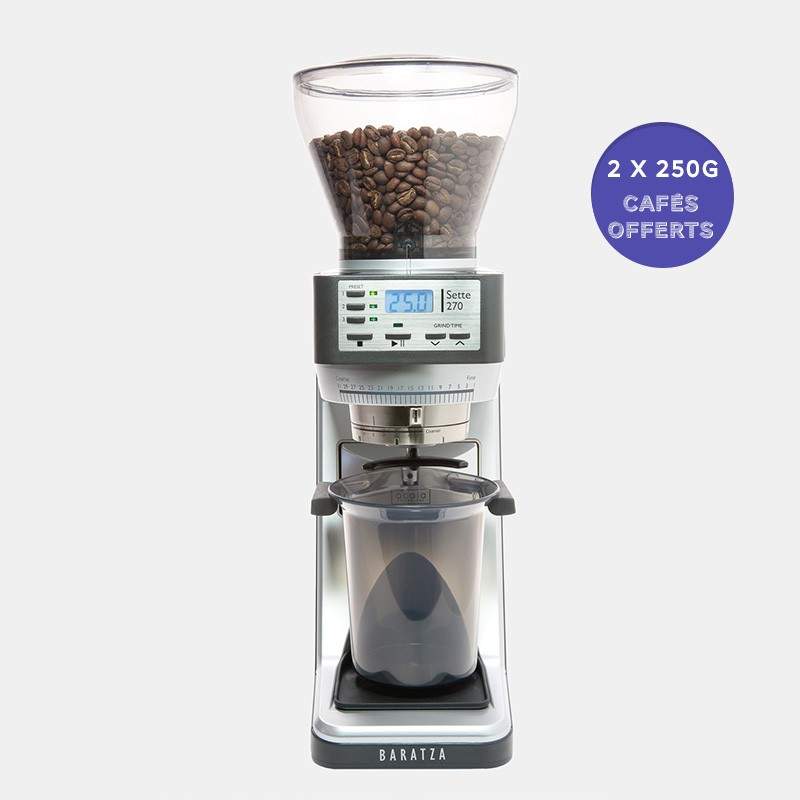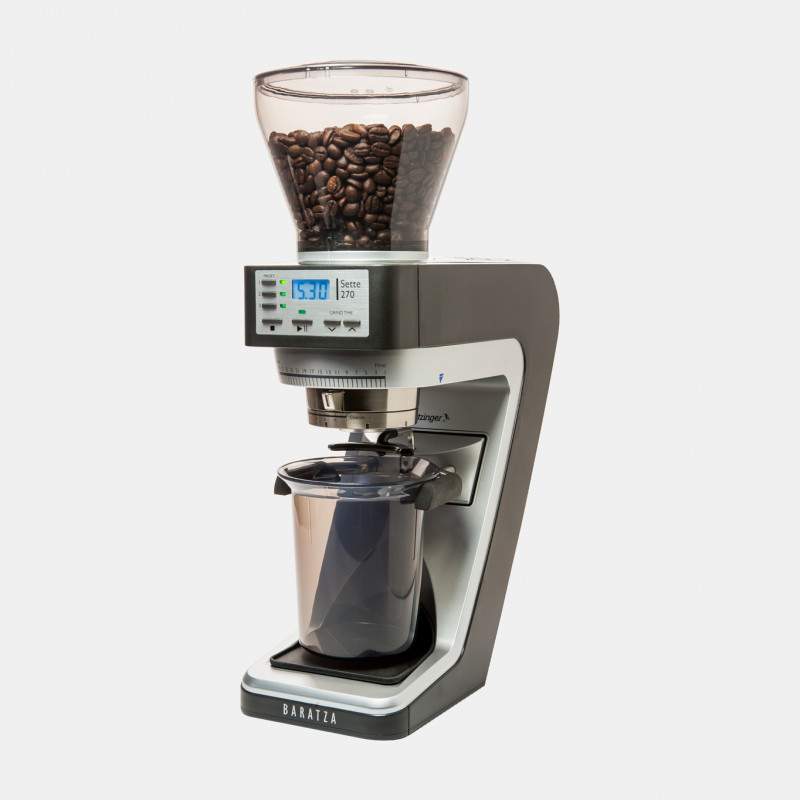 Description
Sette 270 Grinder Baratza.
This grinder, for domestic use, has great performances that push the boundaries. The central grinding wheel remains fixed, while the external grinding wheel is doing the rotation. The grinder is built vertically : the tank, the grinding wheels and the coffee distribution are aligned. The ground coffee is less retained during the grinding. The Sette grinders are the faster of Baratza, as you are able to grind 3.5g to 5g of coffee in 1 second. The system to collect the ground coffee allows to put a filter holder, a filter for manual extraction (V60, Clever, ...) or the Aeropress. All formats can be used. 
The coffee tank can contain up to 400g of coffee beans. 
---
Baratza
Created in 1999 by Kyle Anderson and Kyra Kennedy, Baratza is an American brand specialized in professional grinders. The brand advocates quality and innovation.