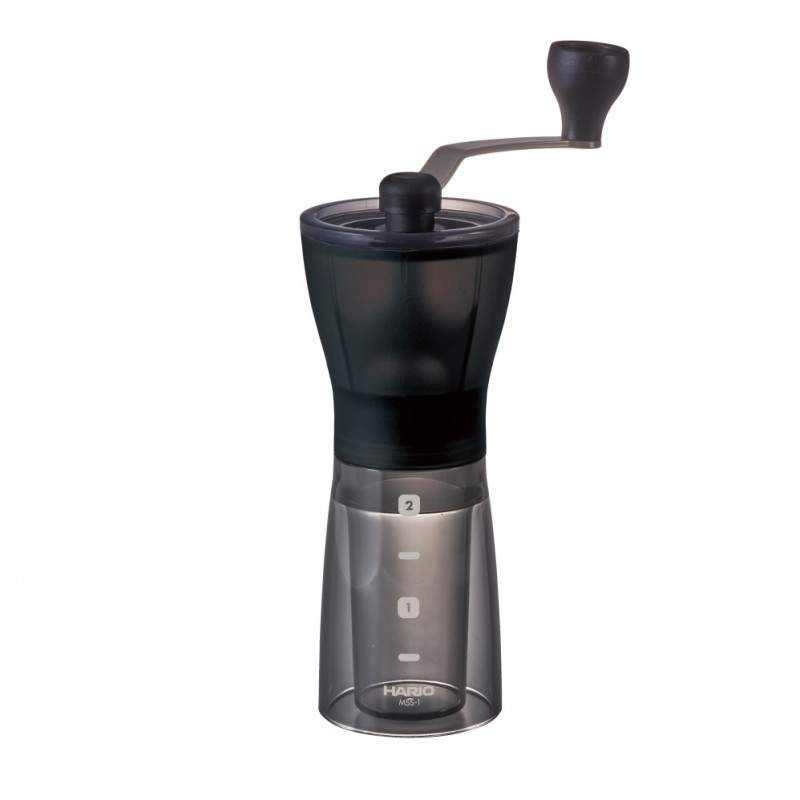 Mini Mill Slim Hand Coffee Grinder Hario
Description
The Hario Mini Mill Slim is the perfect solution when you need small grinding quantities. Small, resistant and elegant, it can be easily transported.
The Mini Mill Slim uses conical ceramics grinder (does not rust and does not absorb smells). They allow to make all the grinding required, for your filter coffees or espressos. It can hold until 50g of coffee beans and 24g of grounded coffee in the container. Its rubber socle allows a great stability during the crushing, while the glass cover avoids coffee beans' projection.
Characteristics :

Dimensions :  H 22 x 7 cm
Weight : 349 gr
Burrs : Ceramics
Composition : Plastic
Cleaning : Do not put into the dishwasher.
---
Hario
Hario is a company dedicated to the design, production, and sale of heatproof glass since 1921. It is the only heatproof glass manufacturer in Japan to have a factory ! It began its our history as a manufacturer of laboratory glassware. In 1964, it expanded its production to household items, starting with the coffee syphon.