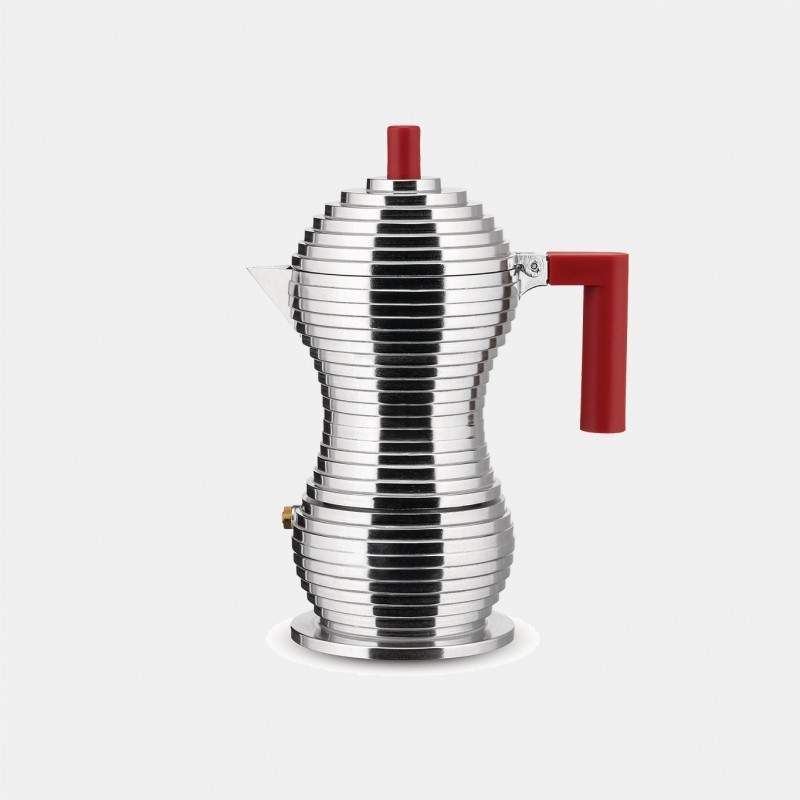 3 cups Red Pulcina - Alessi
Description
A revolutionary mocha designed by Michele de Lucchi, Pulcina presents a small but fundamental conceptual innovation that interrupts the flow at the right moment so that the coffee does not have a bitter aftertaste. This allows to emphasize the round and full-bodied aroma of this drink.
The spout, which is reminiscent of a chick's beak (hence the name of the coffee maker), allows the drip to be retained perfectly. 
Technical characteristics
Capacity : 15 cl
Height : 20 cm
Length : 15,2cm
Width : 9,2 cm
Net weight : 0,930 kg
Composition : Espresso coffee maker in cast aluminum. Handle and knob in red PA.
Magnetic steel bottom compatible with induction cooking :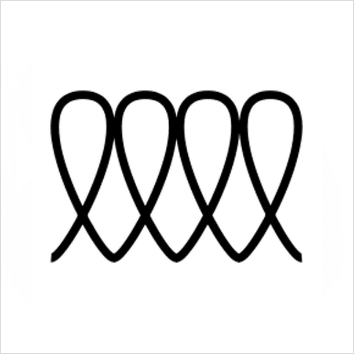 *Make sure that your induction cooker can be activated with a minimum diameter of 90mm.*
---
Alessi
Born in 1921, Alessi has gradually evolved to become a leading figure of the Italian design factories, mediating between the most interesting expressions of international creativity and the public, the society, the market. Its mission is to translate these creative expressions into real objects, in order to feed the dreams and imagination of the public.
Designer: Michele De Lucchi
Architect. He was one of the protagonists of the radical architecture movement; he designed lamps and furniture for the most important Italian and European companies and realized architectural projects in Italy and in the world. He has been conferred the title of Officer of the Order of Merit of the Italian Republic, is a Full Professor at the Faculty of Design of the Polytechnic University of Milan and an Academician at the National Academy of San Luca in Rome. Recently, he has developed numerous projects for the city of Milan such as pavilions for Expo 2015. For the 2015 Furniture Fair, he conceived and designed The Promenade for Workplace3.0, dedicated to the work environment.