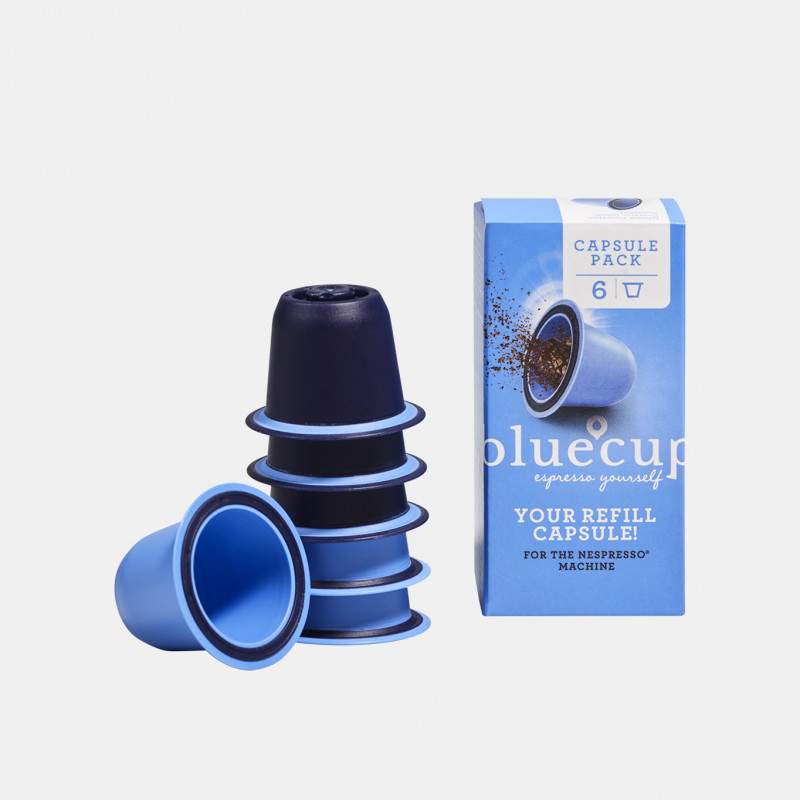 Description
Bluecup set of 6 reusable pods (up to a hundred times each).
With BLUECUP, tatse your favorite coffee and limit the usual caps waste. With these caps, drink fresh ground coffee. It is a convenient, economical and ecological solution.
For a good operation of the system, your Nespresso machine must be produced after October 2010.
Characteristics
Made in the Netherlands
---
BlueCup
Created in 2014 by Mike Slagboom in the Netherlands, BlueCup is a brand specializing in reusable capsules. Mike had the idea to create his own capsules in order to reduce the cost of buying the standard capsules and the waste they produced. The Bluecup are reusable (up to 200 times) and allow you to consume your favorite coffee, made in a Nespresso machine