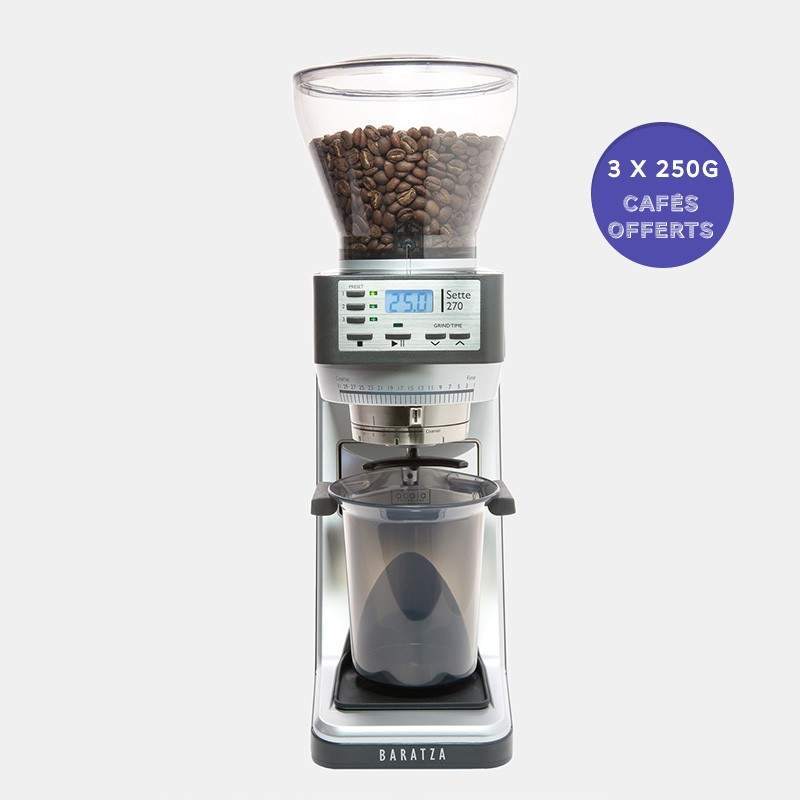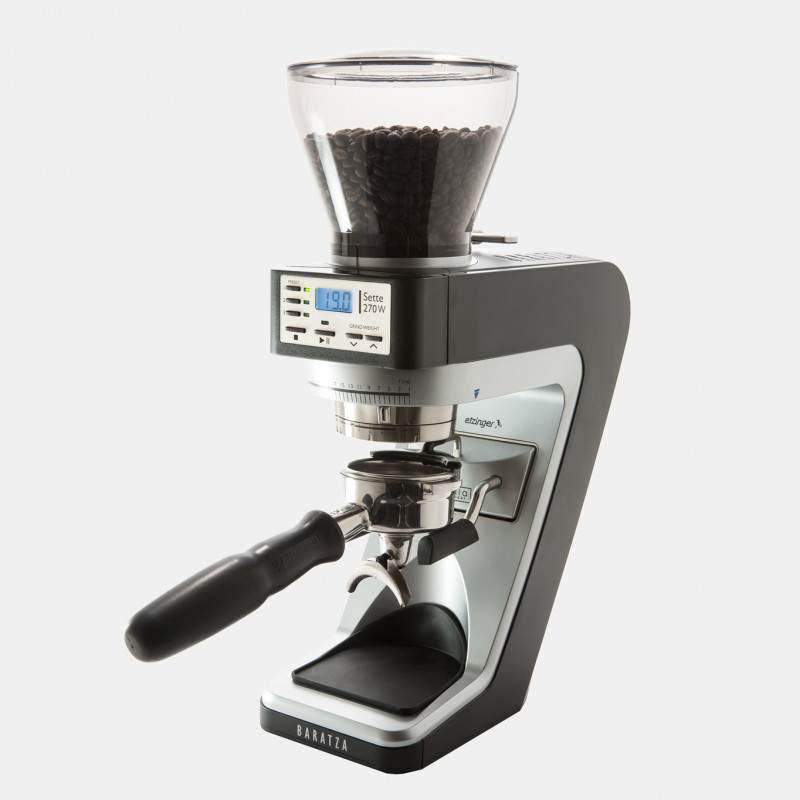 SETTE 270Wi Coffee Grinder
Description
Sette 270wi Grinder Baratza.
The Sette 270Wi is the first-ever home grinder offering grind-by-weight functionality directly into your portafilter or grounds bin. Dosage is calculated and controlled automatically by a precise digital scale utilizing Acaia weighing technology The i in Wi stands for intelligent – the grinder quickly calculates and self-adjusts after changes in coffee bean or grind size. It also includes Bluetooth connectivity so that you can pair your Sette 270Wi with Acaia's Sette Updater app on iOS to ensure timely updates if a change to the software is made.
The revolutionary gearbox and burrset design provide fast grinding and minimal waste, with an integrated adjustment assembly offering you 30 macro steps of adjustment plus 9 marked settings of stepless micro-adjustment for responsive grind setting changes.
Explore different brewing methods with a convertible device holder that allows for hands-free grinding, into a portafilter, the included grounds bin, or most popular brewing devices. The Sette 270Wi handles your ground coffee with consistency every step of the process.
Dimensions : L 13 x l 24 x H 40 cm
Weight: 3,6 kg
Power : 240 w
Speed To Grind : Espresso 3.5g/sec - Manual Brewing 5.5g/sec
Composition : Alu / Inox, ABS
Bean Hopper Capacity : 10 oz (300-400 g)
Grounds Bin Capacity : 5.5 oz (160g) : 1000g
Burrs : 40 mm Steel by Etzinger
---
Baratza
Created in 1999 by Kyle Anderson and Kyra Kennedy, Baratza is an American brand specialized in professional grinders. The brand advocates quality and innovation.