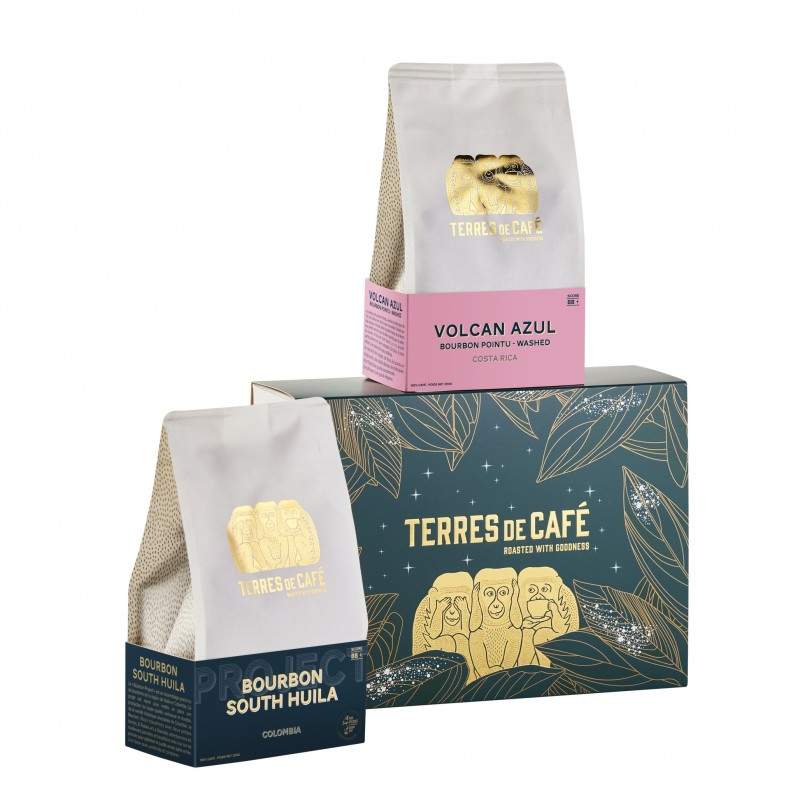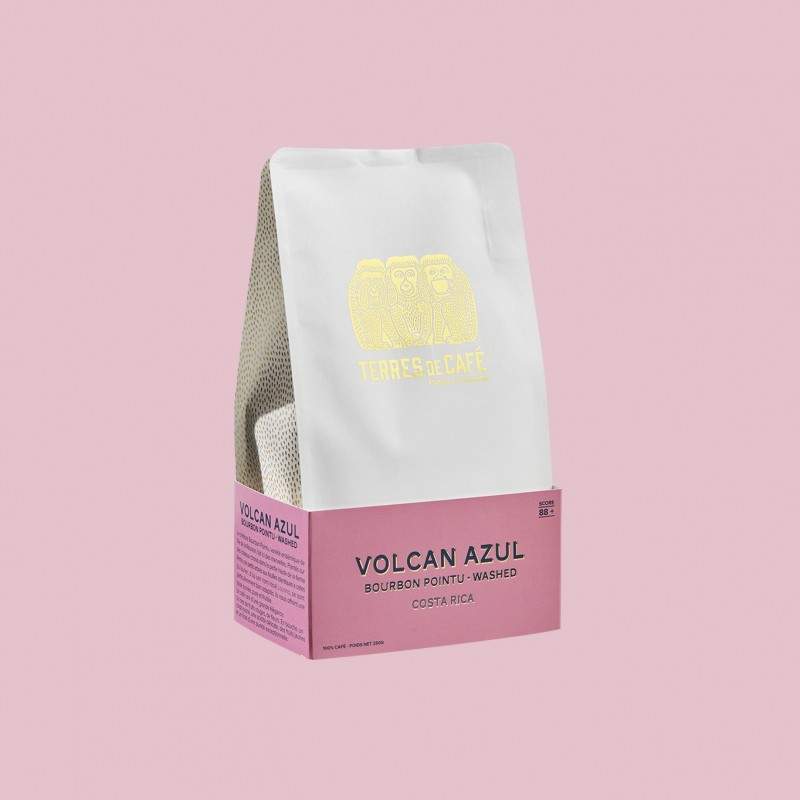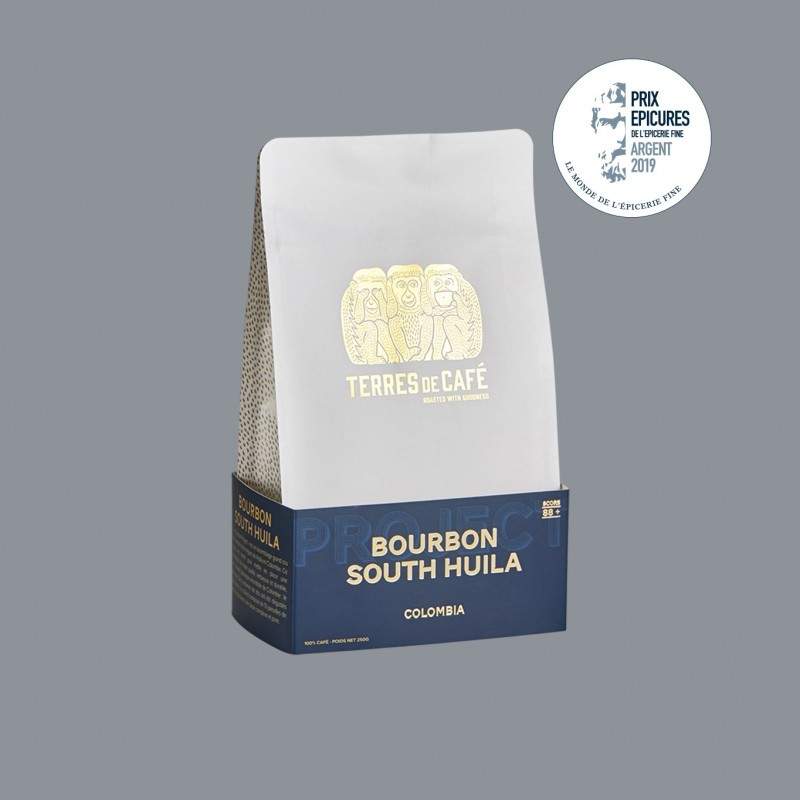 Description
This Terres de Café set is made up of 2 sachets of coffee beans or ground:
Volcan Azul Bourbon Pointu, Fully Washed Laurina -  88+ Costa Rica : 
Sourcing notes :

 Bourbon is a variety of coffee discovered on Ile Bourbon (now Reunion Island) and is said to be a hybridization of different Typica plants imported from Yemen.
The term "pointed" owes its origin to the shape of the grain, recognizable by its fine and pointed shape. Latin Americans call it laurina because the grain also resembles a bay leaf. Bourbon is the least caffeinated variety of Arabica, with a caffeine content of 60 to 80% lower. Alejo Castro, owner of the Volcan Azul farm, introduced this variety in 2015. Today, coffee trees deliver high quality fruit.
Tasting note :

 a very sweet, sweet nose. A velvety body. On the palate, a suave, sweet nectar with notes of bananas and tropical fruit, a lot of sweetness and an elegant finish.
Bourbon South Huila - 88+ Colombie :
Sourcing

 notes

 :

 The first coffee trees that landed in Colombia in the 19th century were Bourbons. They were cultivated until the 1960s, before the National Coffee Federation offered new hybrid varieties, more productive and more resistant to diseases, but not necessarily more qualitative in cup. By the turn of the 2000s, Bourbon cultivation had become anecdotal in the second Arabica producing country. More than 100 batches of Bourbons tasted to retain 3 and create a batch of very high quality, reproducible each year with the same farms. Coffees bought at double the market price. In short, our idea of ​​sustainable sourcing.
Tasting note :

 A complex and pure cup, with notes of flowers, tea, red fruits and sweet citrus. A silky body supported by a magni fi cent tension.
Technical Characteristics
Dimensions: L 23.5 x l 17.5 x H 8 cm
Composition: Bourbon South Huila & Volcan Azul Bourbon Pointu
---
Terres de Café
Founded in 2009 by Christophe Servell, Terres de Café offers the largest range of specialty coffees in Europe with more than 30 exclusive coffees, in grain or ground, pure origin or blends.