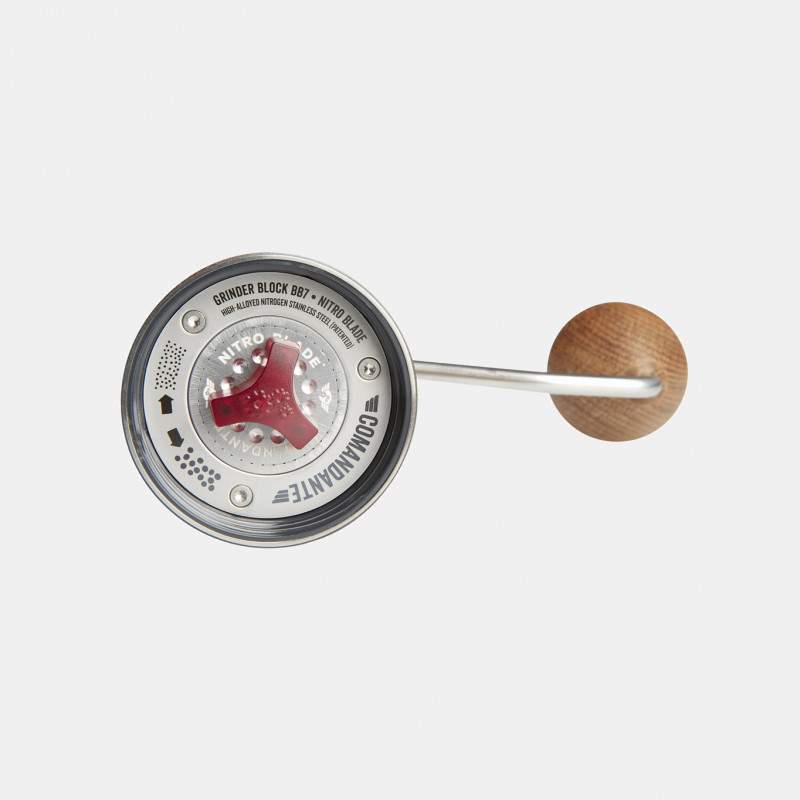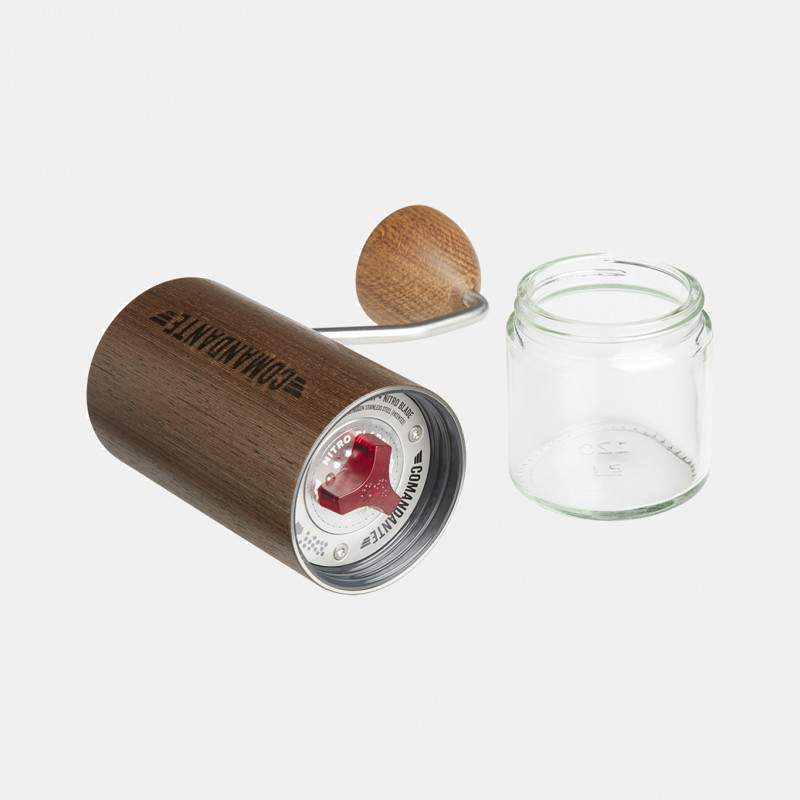 Description
Comandante Red Clix is an upgrade for C40 Nitro Blade and C40 Ironheart grinders. With this axle, your grinder gets an expanded click range, which results in even greater precision. The set is composed an axle, a spring, two washers, a red dial, and a silicone wristband.
Characteristics
Add instead of the standard screw supplied with the C40.
---
Comandante
Designed with quality materials, Comandante creates and imagines its products for lovers of specialty coffees.